LINCOLN COUNTY, Maine (NEWS CENTER) — A mother and daughter are behind bars being charged with selling thousands of oxycodone pills.
The Maine Drug Enforcement Agency arrested Carol Day, 69, of Jefferson and her daughter Kimberly Reynolds,53 of Waldoboro. Police say the pair sold pills in Lincoln and Knox counties over the past year.
Police also arrested Clyde Lee, 38, of Waldboro for possession of oxycodone.
Police say for the last year MDEA agents have been investigating the mother daughter duo. They say the mother, Carol Day, regularly traveled out of stat to buy large amounts of oxycodone. Police say the pair sold hundreds of pills a week to people.
The average price per pill was $30. Neither women had a prescription for the drug.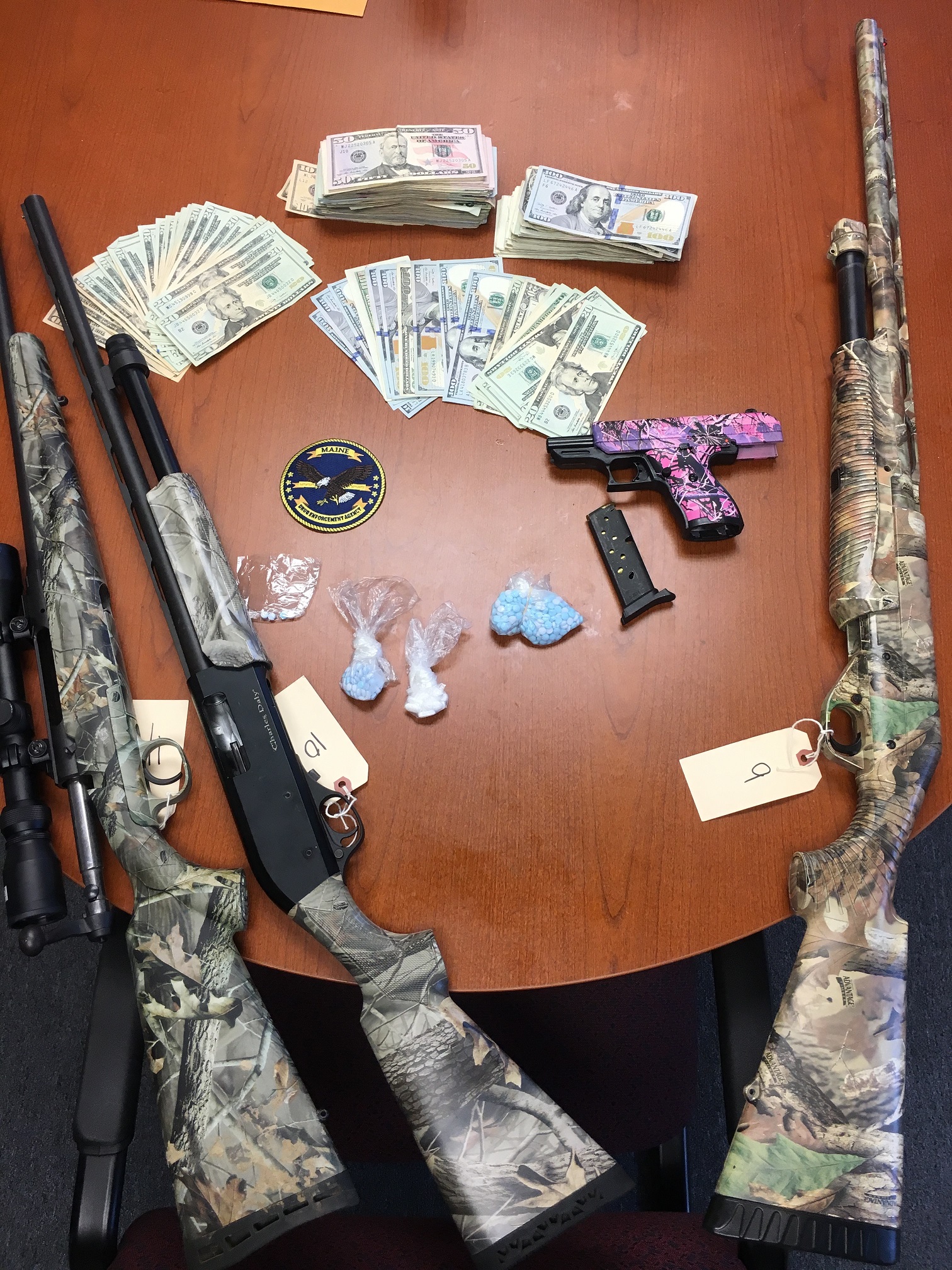 The two were arrested at Day's home on Route 32 in Jefferson. Police say they found 350 oxycodone pills, four firearms including a loaded 9 mm handgun, and $13,000 in suspected drug proceeds.
The approximate street value of the seized oxycodone is $10,500.
Day and Reynolds were arrested without incident as well as Clyde Lee of Waldoboro who was suspected of purchasing some the pills.
All three were taken to Two Bridges Regional Jail in Wiscasset where bail was set for Day and Reynolds at $1000.00 cash. Lee's bail was set at $500.
Also assisting in the investigation were the Knox County Sheriff's Office, Rockland Police and the Maine Warden Service.