RAYMOND, Maine (NEWS CENTER) -- With a week to go until Halloween, Todd Gutner returned from his trip to a school in Raymond with his goodie bag overflowing.
But the sixth grade class that he visited at Jordan-Small Middle School didn't ply him with the usual treats. Instead of candy corn and mini chocolate bars, the students gave Todd a fresh batch of the signature confections from Village Donut Shop in Raymond. It's not the first time Todd's face has been mistaken for a Halloween mask. (Just kidding, Todd!)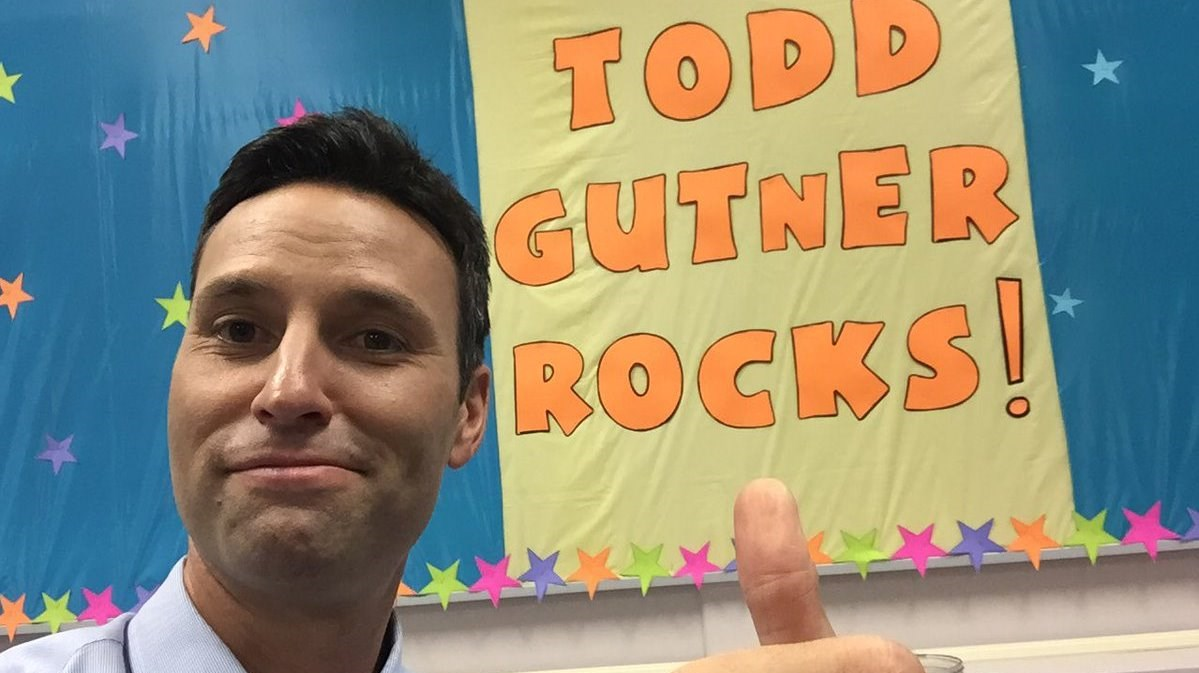 In return for the treat, Todd performed his usual trick of explaining the science behind his job as chief meteorologist at NEWS CENTER. Todd has given his presentation at many schools and always looks forward to meeting new students.