BANGOR, Maine (NEWS CENTER) -- A missing Bangor woman who was last seen Sunday was found dead the next day from a car crash, according to Maine Public Safety Spokesperson Steve McCausland.
Liza Parker, 26, was reported missing after she failed to arrive in Howland Sunday night to meet her ex-husband with her two children. The kids, 5-year-old Mason Worcester and 18-month-old Tiaona Robinson, survived the crash and were found in their car seats. They were pulled from the car by first responders and are being treated at EMMCC for minor injuries.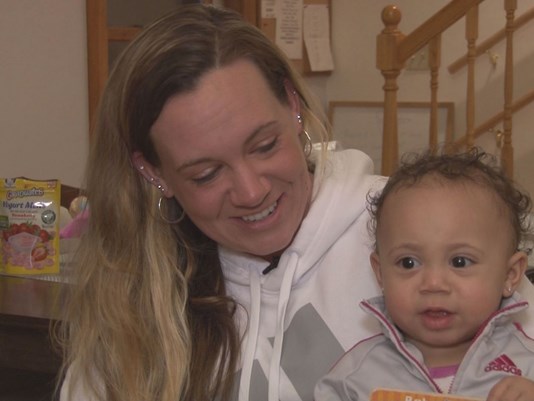 State Police say a truck driver spotted her Mazda CX-7 on Monday afternoon in thick woods along I-95 in Old Town, at mile 197. Parker's car went off the road on a curve, launched across over the crossover in the median going airborne, and overturned several times before landing on its side, according to State Police. Troopers said all indications show the crash took place Sunday evening.
►RELATED: "Hills House" gives addicted mothers a second chance
NEWS CENTER interviewed Liza Parker back in January as part of a piece on 'Hills House' in Ellsworth, which is a treatment center for mothers struggling with addiction.