WINTRHOP, Maine (NEWS CENTER) -- Viewer Michael Ketchen and his son have a special connection with Gronk's 69th career touchdown Sunday.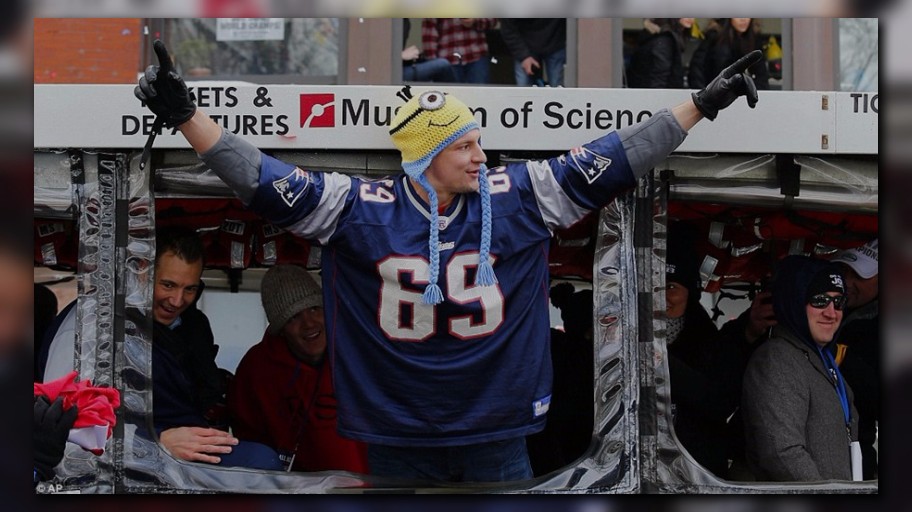 At the last Super Bowl victory Parade in Boston, Ketchen's son Mitchell was wearing his mother's Patriots jersey, "spur of the moment choice as he rushed out the door." The number on the jersey happened to be 69, "for no good reason."
Gronk saw the jersey and "went nuts during the parade." He wore it for quite sometime during the festivities and eventually threw it back into the crowd, autographed.
Mitch was able to wrestle it back into possession.
"I don't think he'll ever forget the fun he had that day," Ketchen said. "We had no idea what kind of joy the number 69 brings to this guy. Gotta love him!"