(NEWS CENTER) — Scores of runners from Maine participated in Monday's 121st running of the Boston Marathon. It was a hot day with temperatures reaching the upper 70s in some spots during race time.
Last year's top Maine resident finishers – Sheri Piers and Chris Harmon – were both entered into this year's race, however, Piers did not start the race along with 2015's top Maine female Kristin Barry. Piers was the top overall American woman in 2012.
Harmon, who made his Boston Marathon debut last year and finished 97th overall, took 293rd this year, covering the course in 2 hours, 43 minutes, 57 seconds. Christine Hein of North Yarmouth was the top female Maine resident, finishing in 2:55:28.
– – – – – – – – – – – – – – –
Top female Maine resident finishers:
944. Christine Hein (North Yarmouth) 2:55.28
2039. Tracy Guerrette (Saint Agatha) 3:05:02
4737. Kalie Dunn (Portland) 3:20:24
6551. Dara Knapp (Columbia Falls) 3:28:09
7082. Johanna Stickney (West Gardiner) 3:30:09
7489. Tayla Robbins (Portland) 3:31:46
8018. Katie Norwood (Bangor) 3:33:44
8379. Karen Fogg (York) 3:35:01
9238. Kayla Buck (Mapleton) 3:38:11
10112. Audrey Machowski (Wales) 3:41:20
10855. Elizabeth Koenigsberg (Cape Elizabeth) 3:43:56
11436. Leslie Witham (North Waterboro) 3:45:48
11535. Jennifer Blastow (Otisfield) 3:46:08
12771. Hannah Bewsey (Falmouth) 3:50:10
13130. Emily Rose (Portland) 3:51:21
13292. Joan Ingraham Hollis (Cumberland) 3:51:55
13312. Stefanie Langlois (Eliot) 3:52:00
13554. Emmy Spiegel (Hallowell) 3:52:53
13821. Jennifer Derrig (Falmouth) 3:53:46
13982. Mallory Goding (Cumberland) 3:54:16
DNS Kristin Barry (Scarborough)
DNS Sheri Piers (Falmouth)
Top male Maine resident finishers: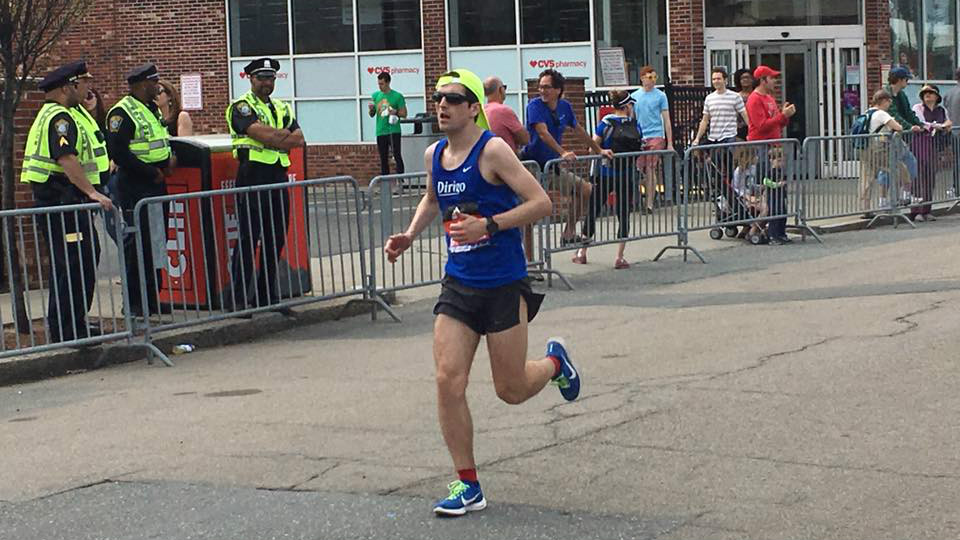 293. Christopher Harmon (Portland) 2:43:57
391. Robert Ashby (Brunswick) 2:46:22
429. Alan Groudle (Lewiston) 2:47:14
594. Ryan Metivier (Auburn) 2:50:06
657. Nathan Buck (Portland) 2:51:19
660. Stefan Sandreuter (North Yarmouth) 2:51:23
744. Joseph Satterfield (Bowdoinham) 2:52:47
1185. Shiloh Schulte (Kennebunk) 2:58:38
1275. Adam Goode (Bangor) 2:58:43
1754. David Kesterson (Lewiston) 3:02:52
1845. Timothy Carven (Kittery Point) 3:03:38
1921. Ronald Peck (Waterville) 3:04:16
2070. Robert Liscord (South Portland) 3:05:19
2187. Justin Fereshetian (Mars Hill) 3:06:11
2252. Ian Doyle (Augusta) 3:06:36
2413. Steven Bang (Auburn) 3:07:43
2622. Matthew Morabito (Portland) 3:09:06
2675. Brian Schneider (Sanford) 3:09:21
2936. John Bucci (Kittery Point) 3:10:40
2960. Matt Garfield (Wells) 3:10:50
2978. Evan Donovan (South Portland) 3:10:55
3421. Justin Melanson (Turner) 3:13:40
3511. Matthew Weber (York Beach) 3:14:09
3577. Matt Daly (Eliot) 3:14:31
3628. Nord Samuelson (Freeport) 3:14:48
3932. Garth Altenburg (Cape Elizabeth) 3:16:24
4057. Christopher Straub (Kittery) 3:17:08
4118. Craig Nale (Freeport) 3:17:25
4167. Todd Michaud (Sabattus) 3:17:39
4266. Thomas Pore (Saco) 3:18:07
4269. Daniel LaFave (Waterville) 3:18:09
4364. Jason Bragg (Cape Elizabeth) 3:18:39
4414. Alain Ollier (Newcastle) 3:18:54
4592. Thomas Wire (New Limerick) 3:19:42
4787. Ward Boudreau (Gardiner) 3:20:38
4806. Peter Barrett (Pownal) 3:20:44