HAMPDEN, Maine (NEWS CENTER) — The wind storm that swept across Maine October 30th created a mess for many home owners, particularly for one family in Hampden.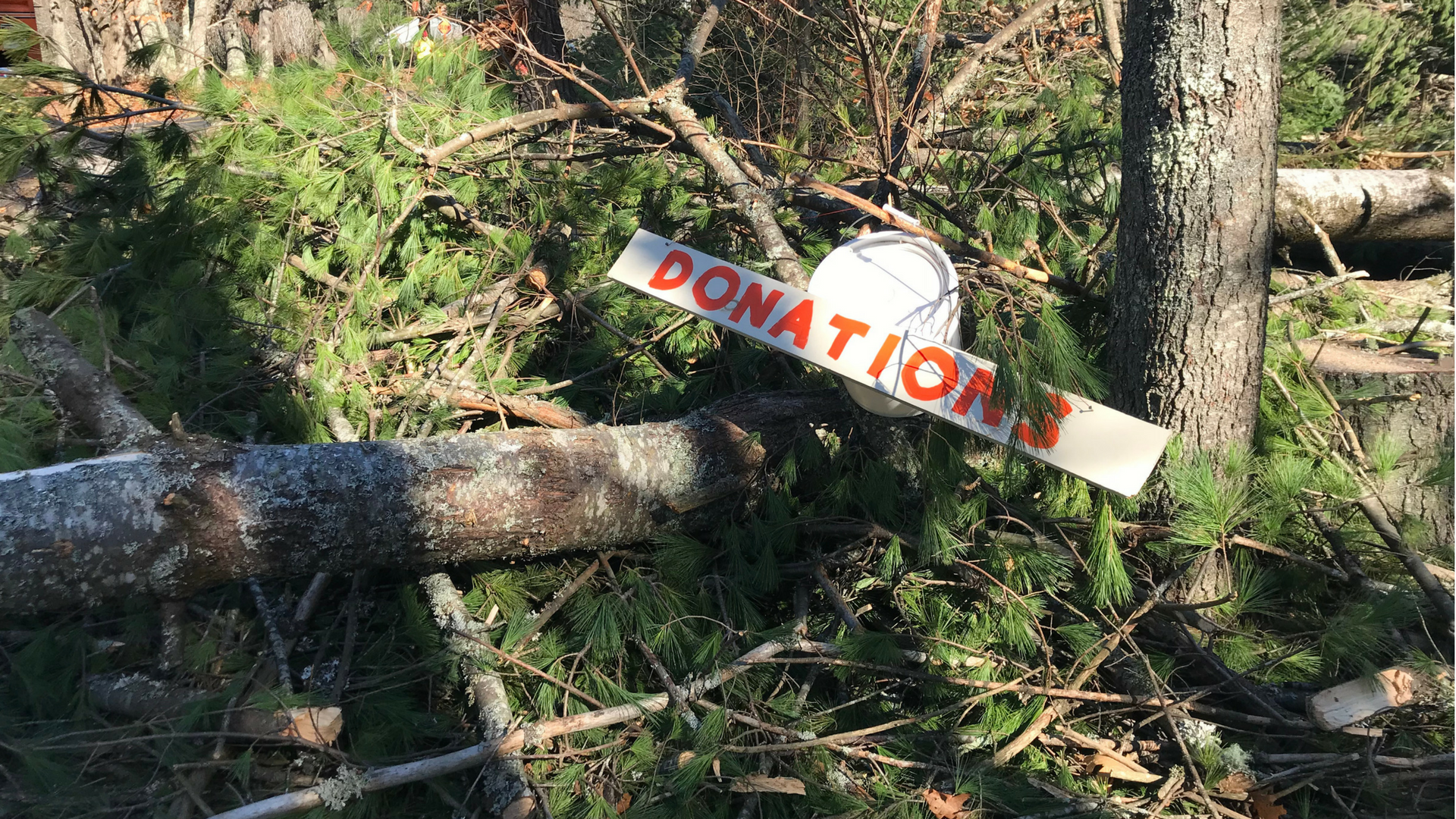 "My yard is a disaster," homeowner Eric Boberg said. "Every time I look out my front window I can't believe it."
Dozens of Pasture Pine trees were blown over creating a canopy of damage. Many of them were completely uprooted.
MESS ALERT: Check out this damage from our recent wind storm in Hampden. Luckily all the trees fell AWAY from the house! pic.twitter.com/QwqlWieqng

— Samantha York (@WLBZsammmky) November 14, 2017
"Everyone was stopping and gawking and taking pictures, we became a local attraction," Boberg said. "I thought maybe I should get out some chainsaws and people can help me saw up some wood and my coworker said 'no, you just need to put out a donation bucket'."
Which is exactly what he did.
"I got out my paint brush and painted the donation sign," Boberg said. "This is just to have some fun."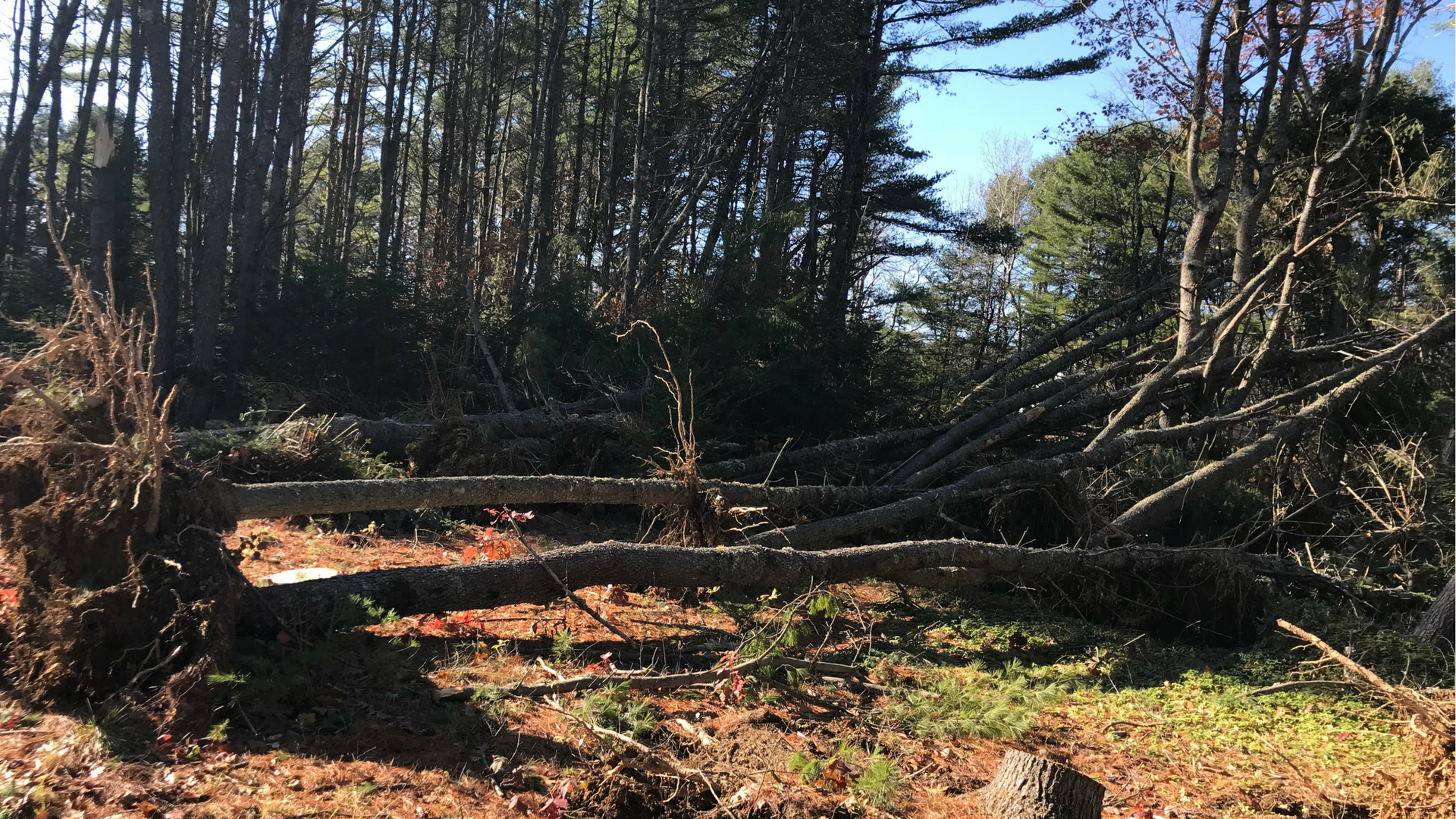 Soon more people were stopping to take pictures, some even throwing in a couple dollars to help out.
Boberg says he never expected people would actually donate money he just wanted to make people laugh.
"You've got to laugh," Boberg said looking at the damage. "Otherwise you'll cry."
The cost for clean up is not cheap as many Mainers know. So far Boberg says he has only received enough in donations to pay for some s'mores, still he is trying to remain positive.
Boberg says initial estimates come in at several thousands of dollars and getting the equipment in is not a simple task.
Boberg is still trying to wrap his head around the damage and says he hasn't been able to envision what he wants to do with the front yard once the trees have been removed. "We'll figure it out," Boberg said. "It's just going to take some time."