AUGUSTA, Maine (NEWS CENTER) — One of the big sticking points in the budget battle has been how to fund education. Last November, voters approved a 3 percent surtax on Mainers earning more than $200,000 a year.
Lawmakers now appear poised to eliminate that funding source as they try to pass a state budget. It's one more recent example of how referendums passed by voters are being tweaked or rejected by lawmakers.
"It's probably irrelevant if they can just turn around and reverse what the voters voted in," said Frances Cartier, a registered voter in Bangor.
"If you're not listening to what the people want then you're just a dictator," said Padraic Harrison, another voter from the Queen City.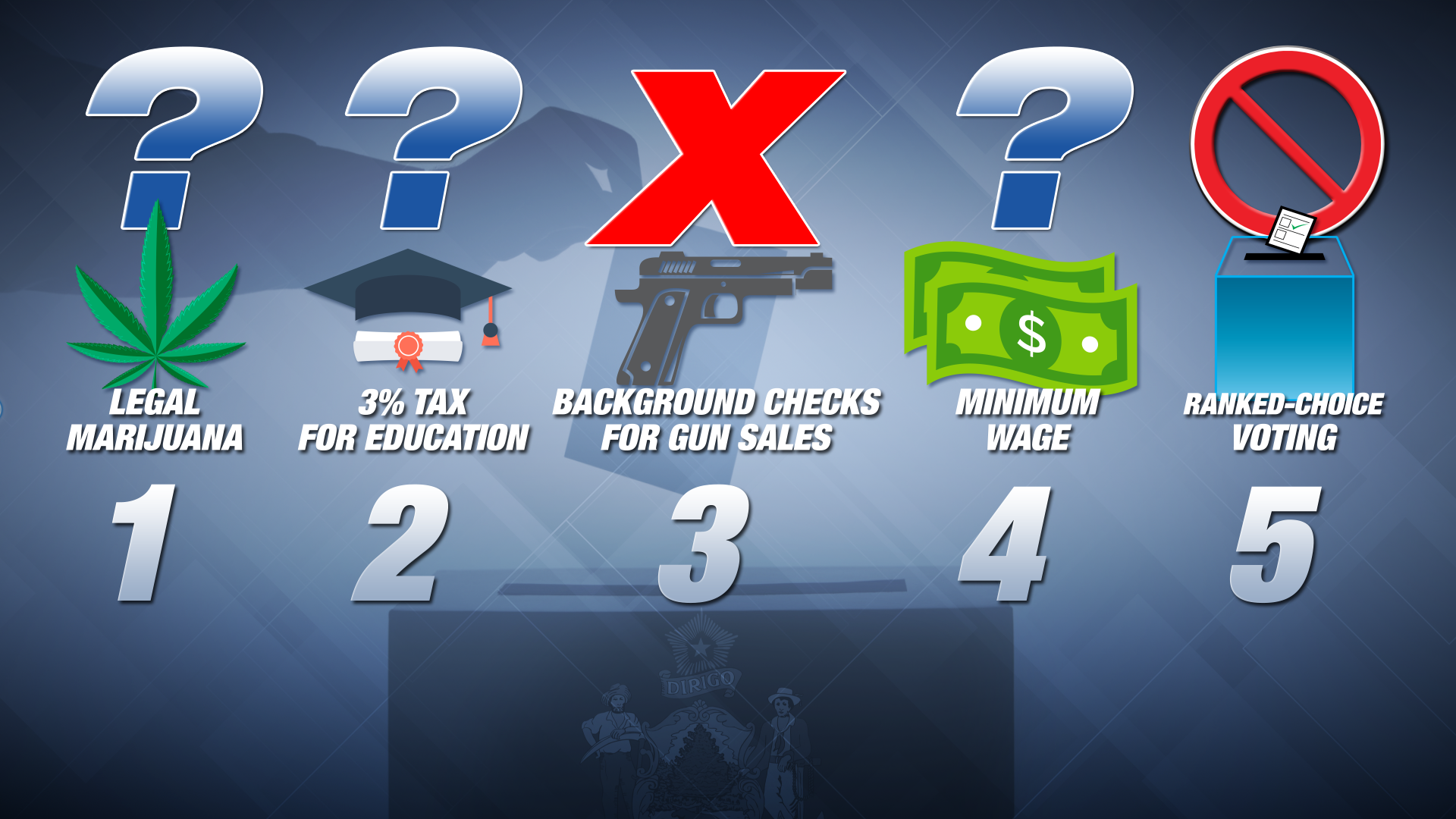 ► REFERENDUM BREAKDOWN: Do voters really have a say?
But elected officials, including Gov. LePage, are upset. They feel voters are approving referendums that will harm the state.
"Question 2 won't help education, it will drive successful people out of Maine," the governor said in a Facebook post earlier this year.
The clash between the will of the voters and the role of lawmakers is more front and center now due to last November's referendums:
Marijuana legalization was approved by voters, but implementation is taking longer than supporters expected
A tax on higher income Mainers to fund education was also approved by voters but looks to be going away due to budget negotiations
The law to raise the minimum wage law was also approved by voters and is being tweaked to reinstate the tip credit
And ranked choice voting, which was also approved by voters, was deemed unconstitutional by the Maine Supreme Court and is now facing an uncertain future
Husson University Associate Professor of History and Political Science David Haus said the referendum process may be flawed and agrees it can be a problem when voters are tasked with approving complex issues.
"How many people are reading the minutia involved and thinking about the difficulties in implementing that," Haus said, "and I think that's the other piece."
Haus said referendums do serve a purpose: they tell lawmakers how people are feeling, and there can be consequences when those voices are ignored.
"I think it can help move the needle in Augusta," he said.
Lawmakers are considering a bill to make it harder to get referendums approved by requiring signatures for 10 percent of voters in each congressional district instead of just 10 percent statewide.