PORTLAND, Maine (NEWS CENTER) — October is Fire Prevention Month, and several fire departments in Maine are holding open houses to teach the community more ways to stay safe from fires.
Firefighters say that even with today's technology, fire prevention education is as important as ever, and that Mainers need to remember to do their part.
"I think all of us get a little complacent, so it's always good to remind people, every year, of the simple things like changing our smoke detectors and being aware in our home to be safe," said Jon Hendricks, captain of Portland's engine No. 1.
That includes changing both batteries regularly and smoke detectors every 10 years. And, of course, making sure that kids know how to respond to fires, with lessons like, "Stop, drop and roll."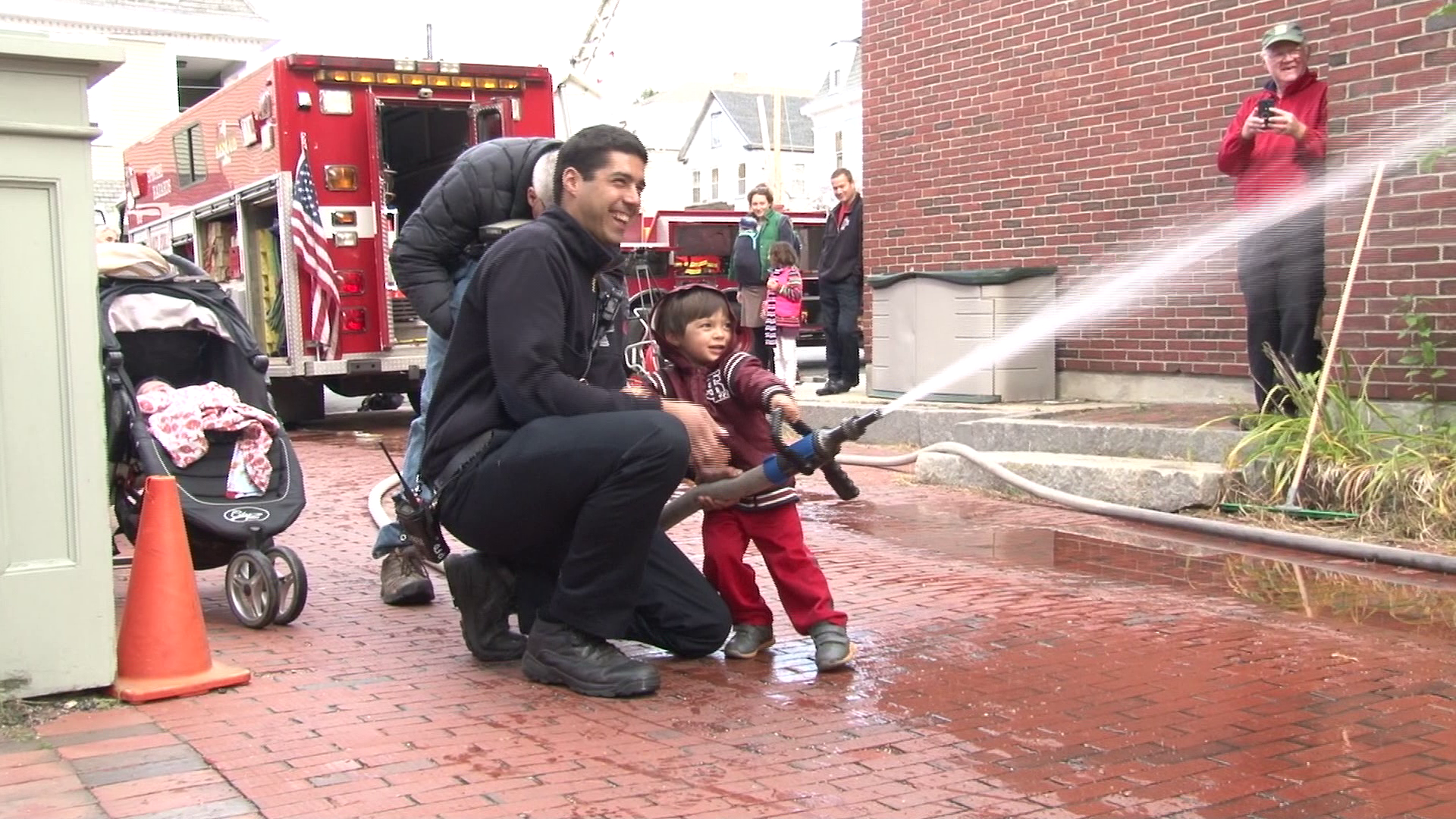 At Portland's Munjoy Hill station, many kids enjoyed playing with all the fire equipment and also learned more about the life of a firefighter.
"Oh, the kids love it," Hendricks said. "They get to carry all of the equipment and climb all over the trucks and be a firefighter for a little bit here. They get to spray the hose and get to feel what we do, get to feel the excitement that we get to experience."
Most of the kids at the station were ready and even teaching their parents how to be safe.
"At school, we did fire drills and lockdown drills … fire drills are really loud and startling," 9-year-old Eleanor Lo said. "When when we have to go outside and be on the field and be quiet."
Important lessons were learned about fire safety for young, future firefighters.