BELGRADE, Maine (NEWS CENTER) -- Eight diners were sent scrambling when a pontoon boat crashes into a local shore restaurant on Great Pond in Belgrade yesterday.
According to police, the crash happened after an inexperienced boater inadvertently pushed the throttle forward.
The owner of the boat, 71-year-old James Julia of South China, was attempting to dock his new 22-foot Harris brand Pontoon Boat and had jumped off to tie the boat to the dock when he realized he had left the boat in reverse. He asked his passenger, 76-year-old Joseph Larue from Knoxville, Tennessee to shut the boat off the boat but he pushed the throttle completely forward.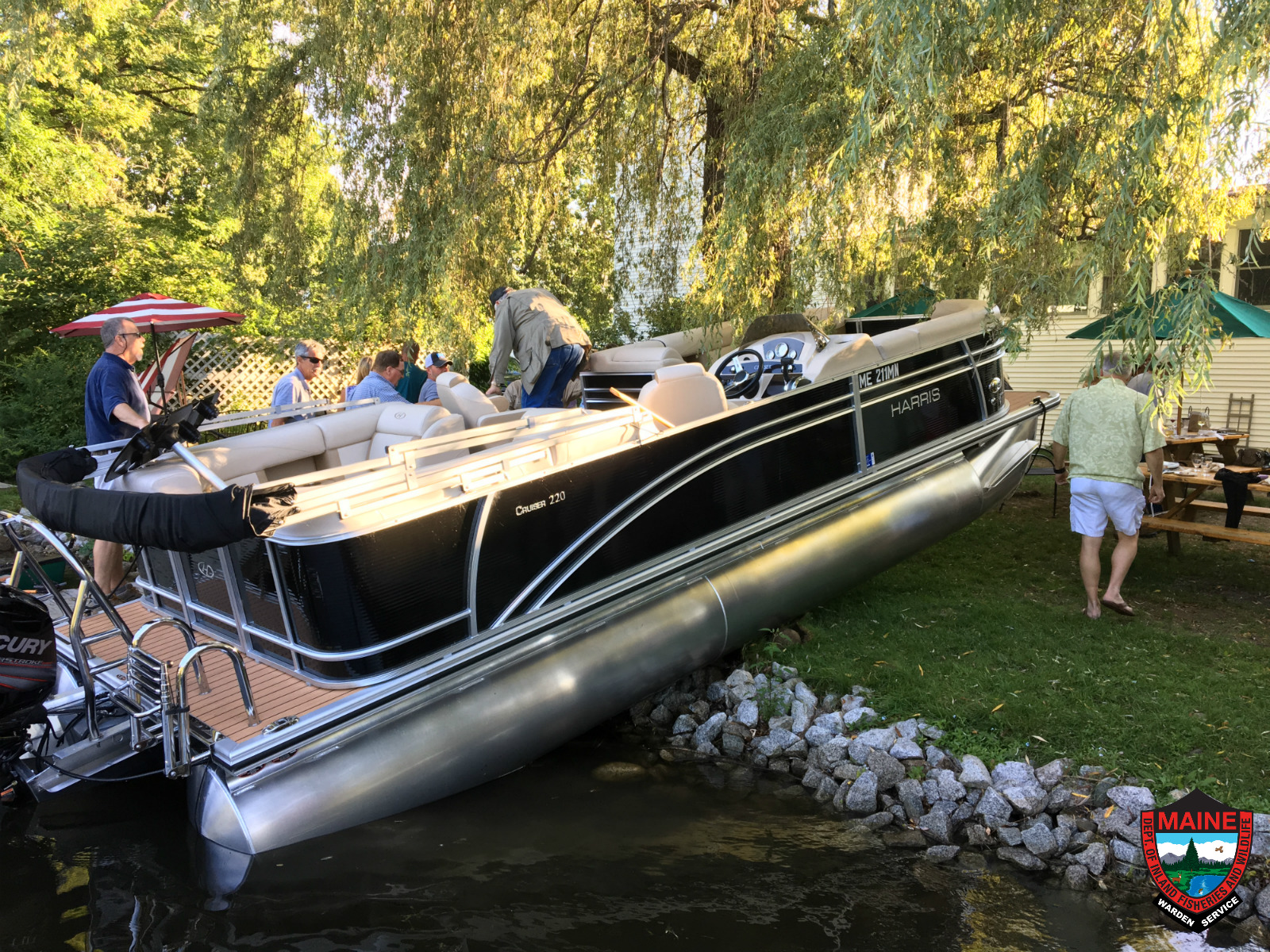 The boat then accelerated quickly and caused all three occupants in the boat to be sent backward as the pontoon boat climbed the shoreline striking a dining table with four people as well as a picnic table with another four people who were all eating dinner at the time.
Police said a total of four people sustained minor injuries, one boat passenger and three on shore. All four refused medical treatment.