WALLAGRASS, Maine (NEWS CENTER) -- A logging truck made a mess early Wednesday morning after it rolled over on Route 11, according to law enforcement.
State Police say they responded to a crash around 5 a.m. The driver of the truck, 49-year-old Mark Theriault of Ashland, failed to turn on Route 11, state police said.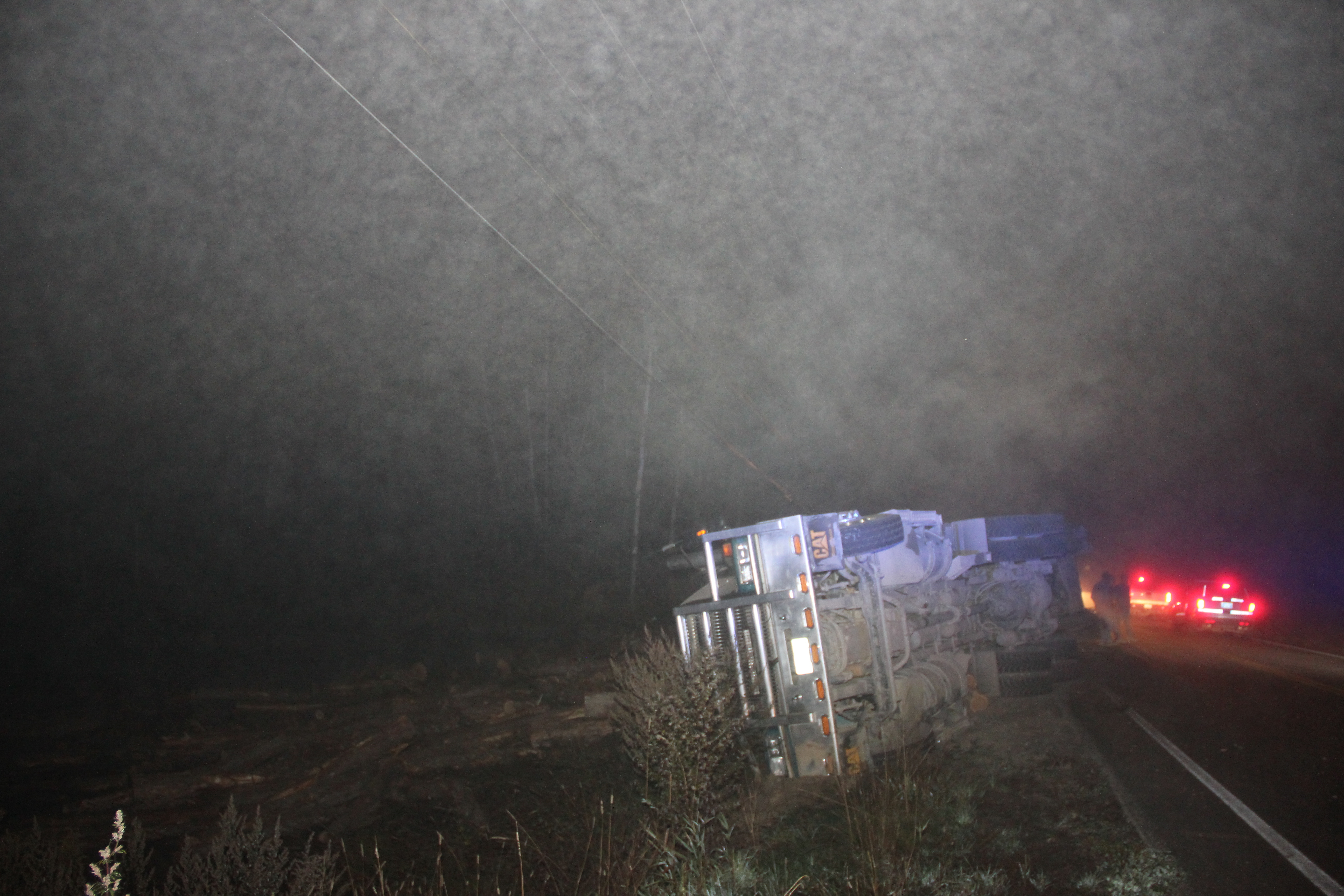 The tractor and trailer went off the roadway and flipped onto the side, spilling the logs.
Theriault and his passenger, 19-year-old Nicholas Theriault of Fort Kent, were not injured.
Police say dense fog contributed to the crash.