SOUTH PARIS, Maine (NEWS CENTER) -- A little Maine girl with big dreams. Twelve-year-old, Juliese Padgett, of South Paris, is gearing up for her book to hit store shelves this fall.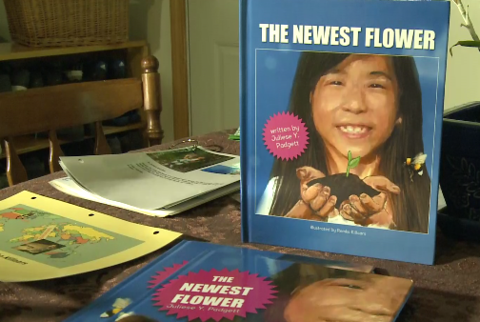 Juliese wrote "The Newest Flower," when she was just six years old, a book about the importance of accepting others' differences and learning to forgive.
"Really, I just want people to understand that even if we're different, you don't have to treat them like they are different because everybody was created differently and unique and we're supposed to embrace that and not make them feel bad about that."
The children's book author and Maine Connections Academy student said the book started out as an assignment from her mother, who is a teacher but she found inspiration for the story from her own experiences of assimilating in the U.S. after being adopted from Guangzhou, China in 2008.
Padgett hopes that her characters, who are different types of flowers, with different appearances and personalities, will help kids and adults embrace those, who may look a little different on the outside.
But expressing her creativity isn't the only goal on Padgett's mind: after her book is released, she plans to donate all of the proceeds to Holt International, an organization that works to provide critical care and support to orphaned and vulnerable children.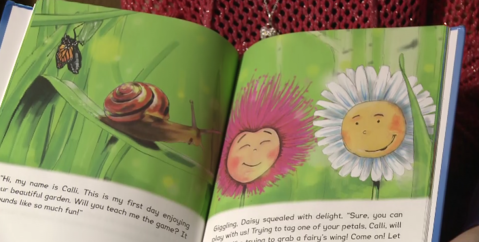 MCA will also afford Padgett the flexibility to continue promoting her book, which is sponsored by the Maine Children's Home for Little Wanderers, Integrity Services of Maine, Richard Bader Physical Therapy, TK & Sons Concrete Foundations, Inc., and Madison Avenue Associates. She has presented to more than eight elementary schools and is preparing for several book signings and monthly presentations throughout the school year.
The newest flower, with illustrations by Remko Killaars, hits stores and e-book in early fall. Padgett has already started drafting her second book, about life in middle school.