*UPDATE* 8/17 3:30 p.m. – In a release Thursday, Lincoln County Sheriff's Lt. Michael Murhpy said the pamphelts do not seem to be directed at any one individual nor related to any other incident locally or nationally.
"While unsettling to many, this appears to be nothing more than an expression of free speech," Lt. Murphy said.
Murphy did say the mammer in which the flyers were distributed on both public and private property violated Maine's litter laws — an indication the distributors may lack organization, he said.
Anyone who finds pamphlets suspected to be connected to the KKK or similar groups or indidivuals, or has information regarding the distribution of the flyers found Wednesday, is asked to contact law enforcement right away at 207-882-7332.
BOOTHBAY HARBOR, Maine (NEWS CENTER) -- A pastor at a church in Boothbay Harbor tells NEWS CENTER that people have found handfuls of KKK fliers around town.
A church member brought one that they found to Rev. Sarah Foulger today. Since then, people have seen fliers on Middle Road, and Lakeside Drive and along Route 27.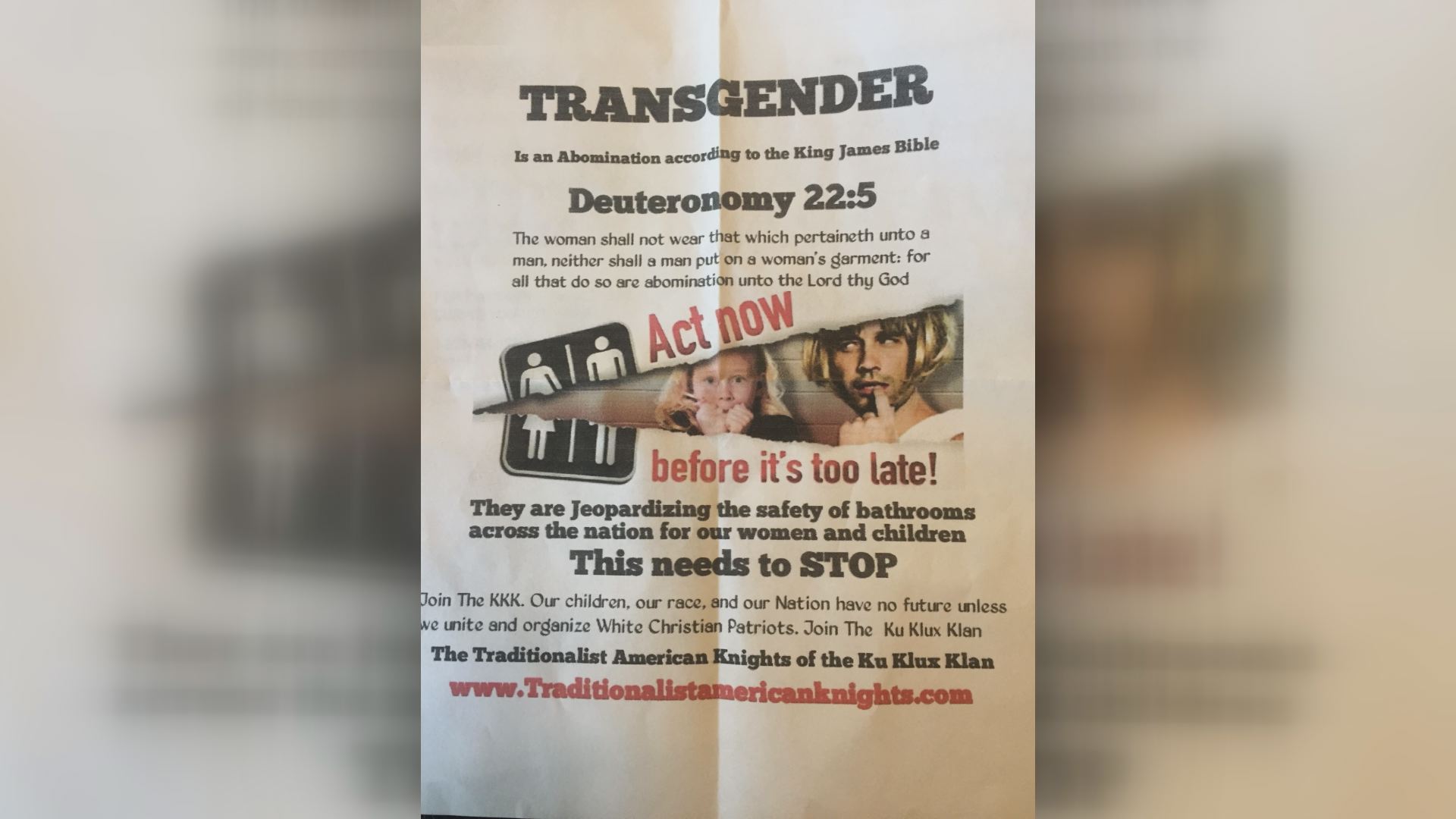 The reverend said the fliers were placed inside plastic baggies with rocks and appear to have been thrown onto lawns.
► WATCH: Community member responds to KKK flyers spread around town
Maine Democratic Party Chairman Phil Bartlett released this statement:
"Simply put, this is despicable. Hatred and bigotry have no place here in Maine. But unfortunately, actions like these are the direct result of leaders like Donald Trump, Paul LePage, and Mary Mayhew who only embolden white supremacists by refusing to stand up and condemn their hateful actions and rhetoric. Our message is clear: this hate is not welcome in Maine and we will not allow it to stand. We hope Donald Trump, Paul LePage, and Mary Mayhew will join us in denouncing these shameful acts."