AUGUSTA, Maine (NEWS CENTER) -- Before Andrew Balcer stands trial on charges of killing his parents, the court hearing will decide if he will be prosecuted as an adult or juvenile.
A judge will render that decision after reviewing the facts of the case at the Capital Judicial Center in Augusta starting Wednesday in what is called a bind over hearing; this requires the prosecution, in this case the state, to prove probable cause to move forward, and then the court must determine whether or not it's appropriate to try Balcer as an adult.
Andrew Balcer was 17-years-old at the time of his parents' murders, but he has since turned 18. Prosecutors for the state filed a petition to have him tried as an adult. Balcer's attorney, Walter McKee opposes that idea and believes Balcer should be tried as a juvenile because, as he said, that's what he was at the time of the killings.
Police said Andrew Balcer killed his parents, Alice and Antonio Balcer, by stabbing them to death at their home in Winthrop in the early morning hours of October 31, 2016. Also home at the time was Andrew's older brother, Christopher, who Andrew allowed to leave the home following the killings, according to a police affidavit.
CLICK HERE FOR DETAILS FROM THE AFFIDAVIT IN THE BALCER CASE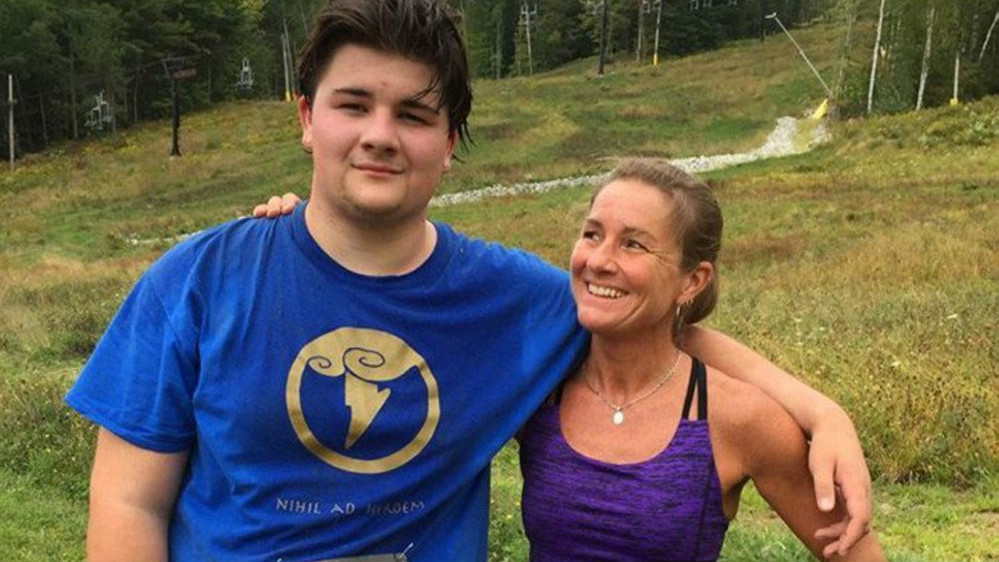 On Wednesday, the judge heard testimony from several witnesses called by the prosecution, including the Winthrop dispatcher who spoke to Balcer during his 911 call, a former Winthrop Police Officer who responded to the call and assisted in arresting Balcer, a paramedic who deemed Alice and Antonio Balcer deceased, and the Maine State Police Detective who interviewed Balcer following the slayings. A recording of Balcer's 911 call was also played, below is a portion of that call to Winthrop police dispatch.
Winthrop Police have stated that Balcer came out of the house and turned himself over to officers calmly and without incident. One of the arresting officers, former Winthrop Police Officer Tyler Nadeau, who now works for the Cumberland County Sheriff's Department, recalled asking Balcer on that Halloween morning if there was anyone else in the house with him and his parents, and Balcer said his brother Christopher. Nadeau said Andrew Balcer "chuckled" and "smiled" when he told the officer that his brother "is going to need counseling after this."
In the courtroom Wednesday, Balcer remained fairly emotionless. However, he appeared to briefly put his head in his hand and wipe his eyes when an Augusta paramedic described finding his mother's body facedown on his bedroom floor.
According to the Chief Medical Examiner of the state of Maine, both of Balcer's parents died of multiple stab wounds. Alice Balcer was stabbed nine times in her back, chest, and abdomen. Antonio Balcer was stabbed 13 times in the chest and abdomen. Several of the stab wounds on their own would have been fatal.
A recording of Balcer's interview with police detectives was also played, in it Balcer details how he still felt affection for his mother when she hugged him when she saw him up in the early morning on October 31st, 2016, and when he brought the KA-Bar knife down into her back.
" don't know why I did what I did there," Balcer told detectives.
Balcer remains at Long Creek Youth Development Center in South Portland where he was imprisoned soon after being arrested on murder charges. If convicted as an adult, Balcer could face life in prison without the possibility of parole.