BANGOR, Maine (NEWS CENTER)-- Hundreds of people who have been touched by Alzheimer's in some way turned out in Bangor for the fight to end Alzheimer's disease.
The Eastern Maine Walk to End Alzheimer's kicked off with a ceremony on the Bangor Waterfront. Organizers said all funds raised from the walk goes to further the care, support and research efforts of the Alzheimer's Association.
Mary Dysart-Hartt of Hampden did the walk with her husband Mike who was diagnosed with younger-onset Alzheimers at 62 years old. They said the turnout and support really make them feel good.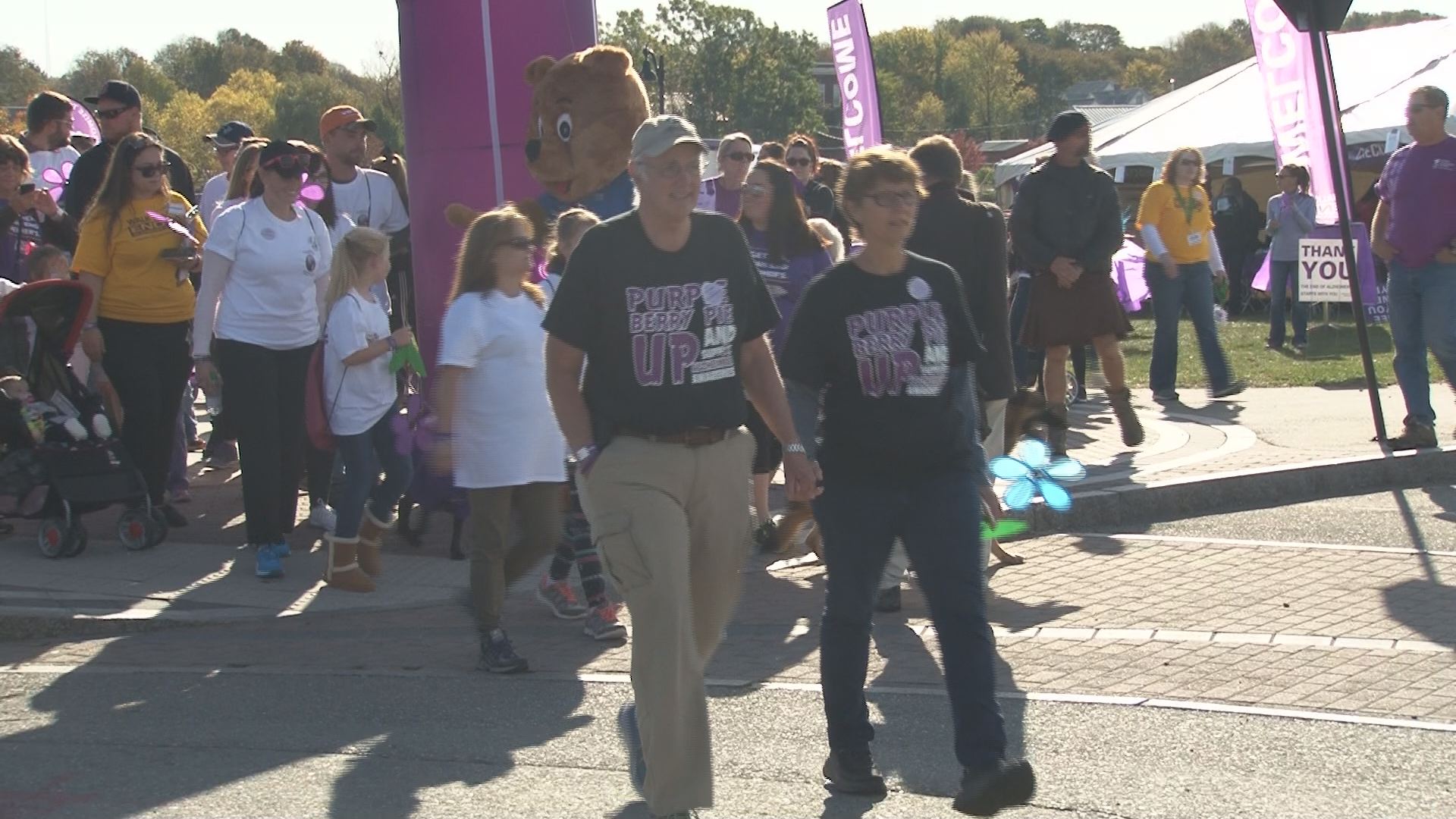 Mary said, " I think a day like today makes you feel special. And the stigma of Alzheimer's is slipping away. People aren't hiding it in the closet the way they did even 10 years ago."
Walkers were able to pick out a promise garden flower at the event by choosing the color that best represented their connection to the disease. Blue represents someone with Alzheimer's or dementia. Purple is for someone who has lost a loved one to the disease. Yellow represents someone who is currently supporting or caring for someone with Alzheimer's. And orange is for everyone who supports the cause and vision of a world without Alzheimer's.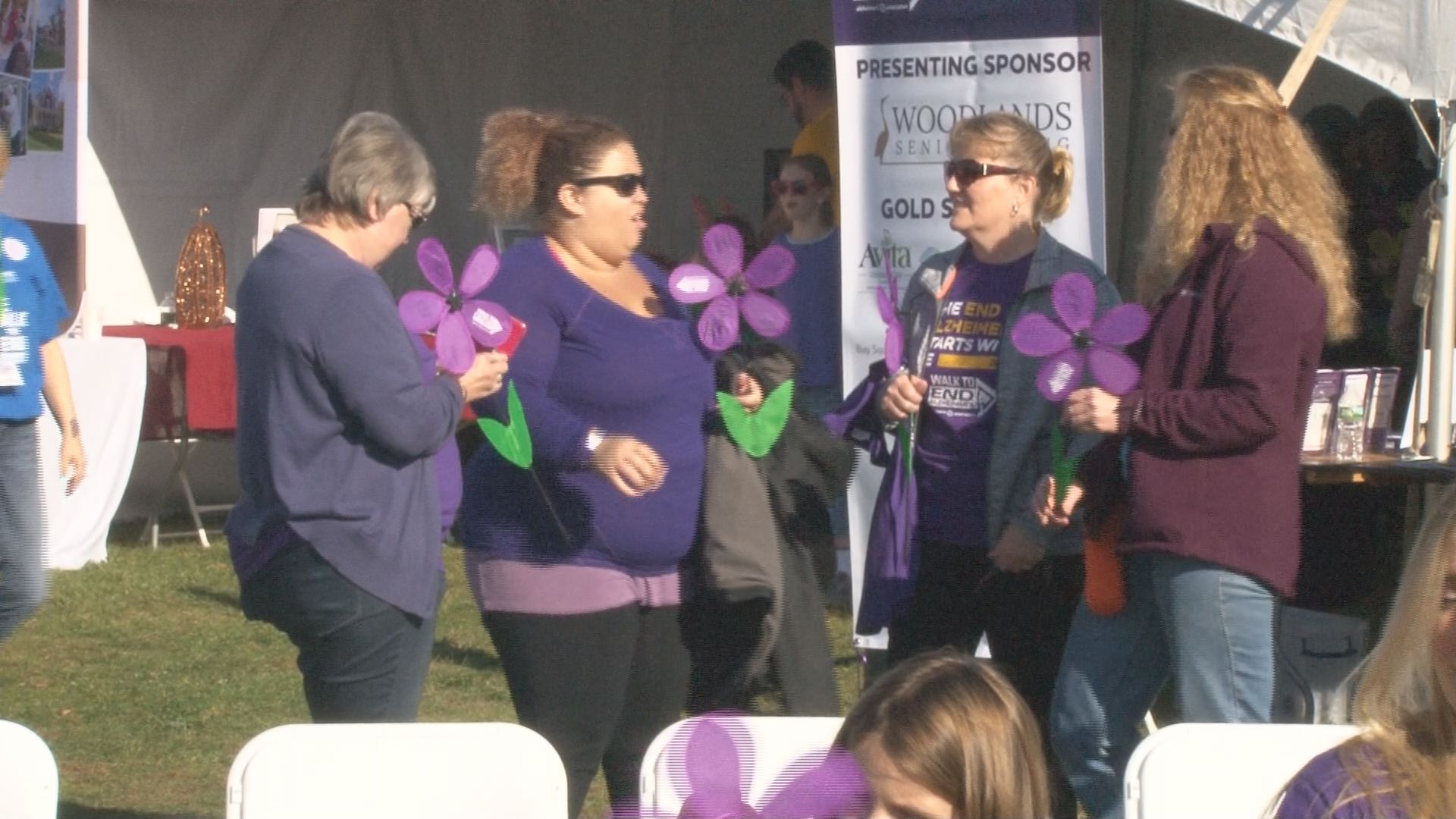 The Walk to End Alzheimer's is the world's largest event to raise awareness and funds for Alzheimer's care, support and research.