Sunday will start out breezy with a few scattered showers, but the heaviest of the rain comes overnight Sunday into Monday. Rainfall totals through Monday could hit 1.5" to 2" in the western half of the state, but look closer to 1"-1.5" in the eastern half of the state. The rain will fall in heavy downpours at times and flooding/flash flooding will likely become an issue in the western and southern parts of Maine.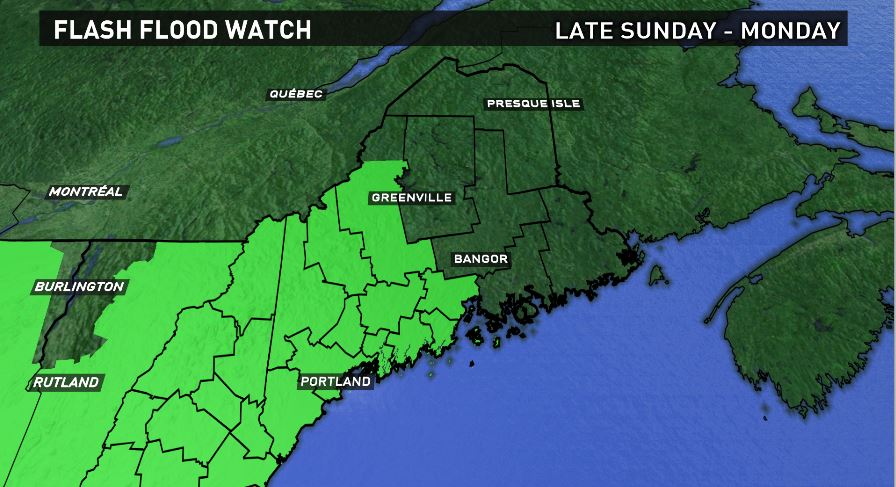 Driving could be very difficult in the heaviest rain and that heavy rain will likely be falling for at least some of us during the Monday morning commute. You're going to need to leave extra time to get where you need to go Monday morning (or if you drive overnight Sunday into Monday).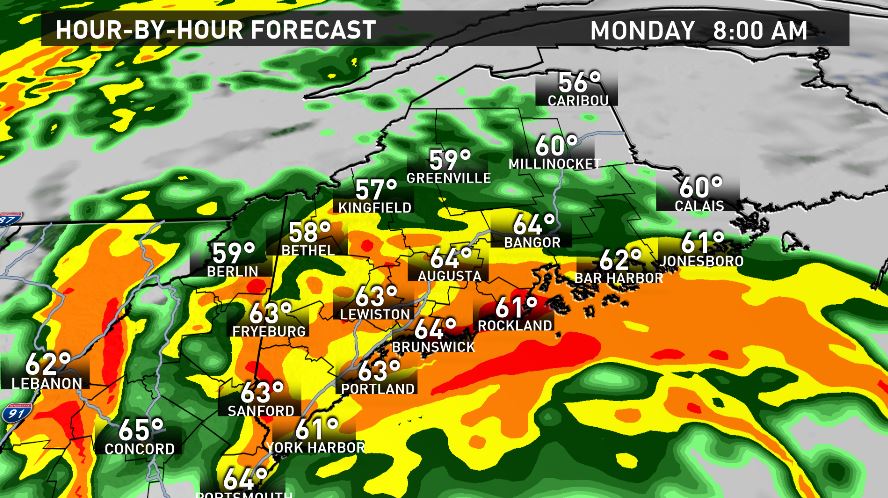 Winds will increase through the day on Sunday too. We could see gusts to around 30 mph during the day and then over 65 mph during the night into Monday morning.
Wind gusts are the big story here. Once gusts get to around 55-60 mph power outages become more and more likely. Many trees in Southern Maine still have leaves, add that to the ground that's pretty much already saturated, then throw in 55-65 mph (maybe even occasionally up to 75 mph along the Downeast Coast) and you've got a tough situation for the power companies. Let's just say, I'll be pretty surprised if we don't have several thousand power outages.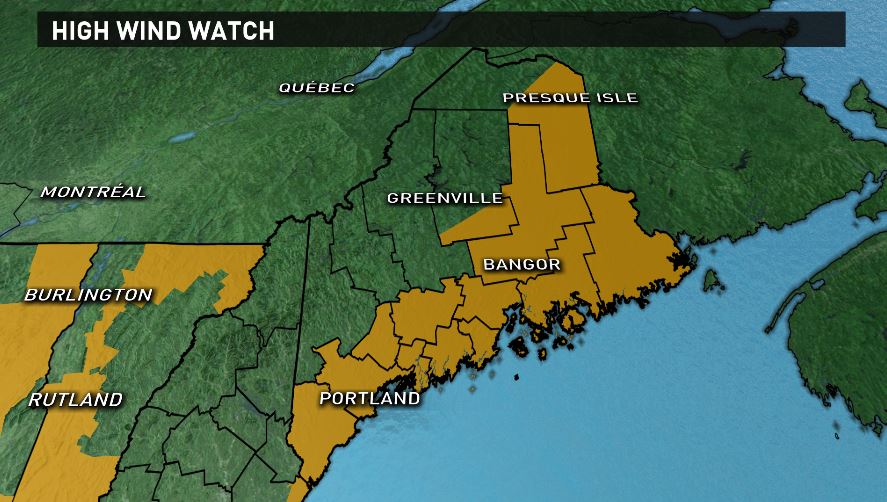 High temperatures Sunday and Monday will be around 60° so at least we won't have to worry as much about the heating aspect with no power.
Get your phones/ipads/laptops charged now. Batteries, flashlights, water, snacks, and the usual list should be picked up at store Sunday morning. Yes, it'll be packed there and you'll probably have to say hi to your neighbor while you're sporting yoga pants and a messy bun, but yes, it'll be worth it if you lose power. We plan on airing our Monday morning news broadcast on Facebook as well for those of you without a tv, so make sure your phone is charged!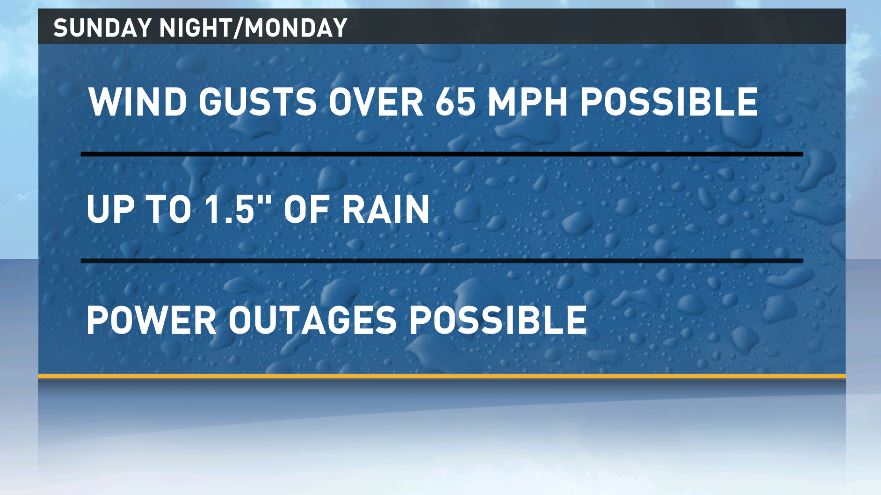 All of us meteorologists are on call this Sunday and Monday, so we're taking it seriously (we already got our wind gust betting out of the way Friday). You should take it seriously too. We'll be keeping you updated! Any question? Just ask.