Maine (NEWS CENTER) — Police in the coastal town of Wells say they care about all members of their community no matter how small or how slow.
They took to Facebook to share their newest officer, Raymond, helping a turtle cross the street on Branch road.
Police say there are a lot of turtles in the Wells area and are asking residents to be careful with them on the road.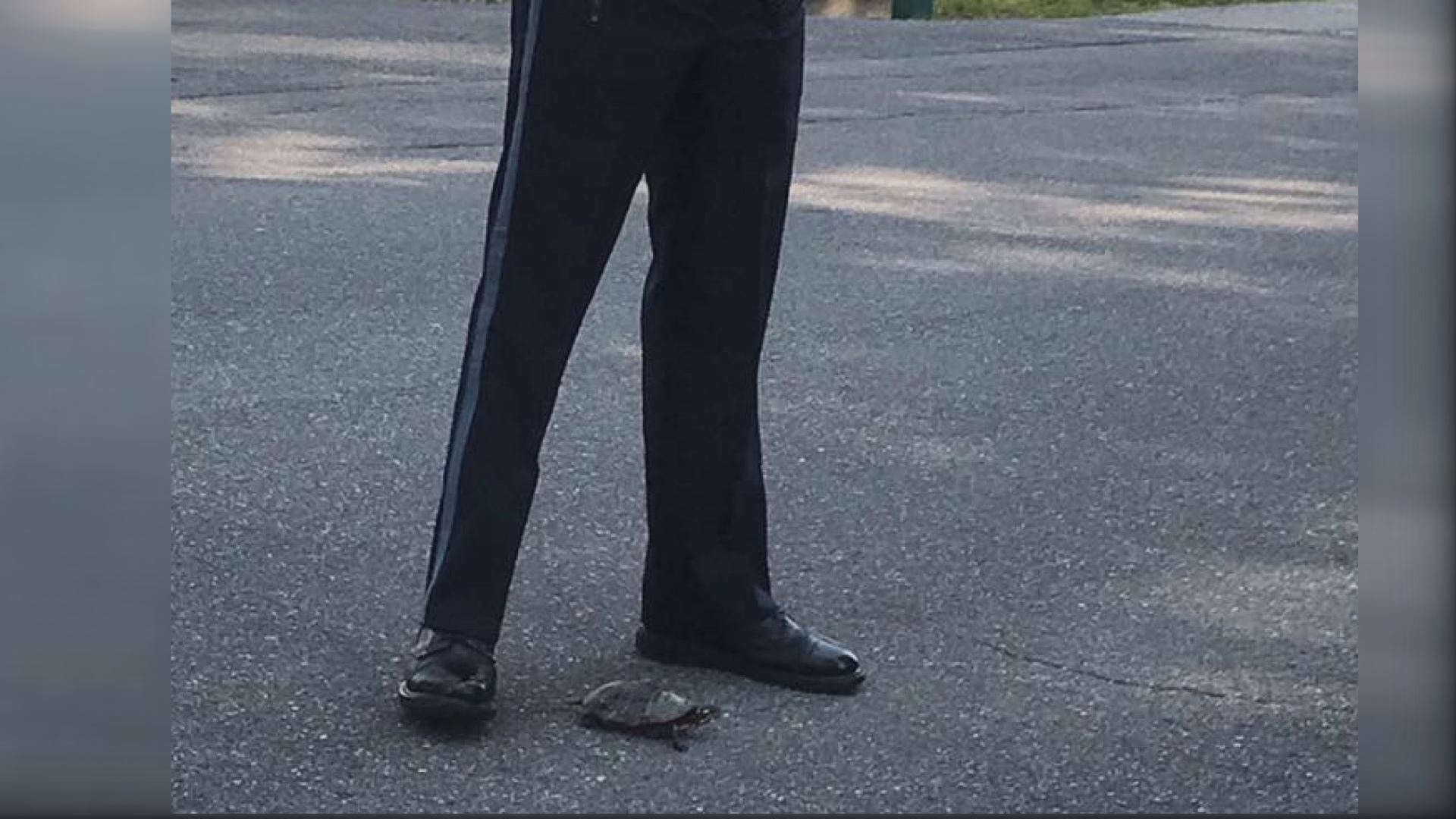 Police in Belfast also have come to the aid of reptiles lately. Officer Roy Smith is pictured rescuing a large snapping turtle from the middle of Starrett Drive.