HUDSON, Maine (NEWS CENTER) — Crews helped save a horse who fell through a bridge in Hudson and then collapsed on his rider.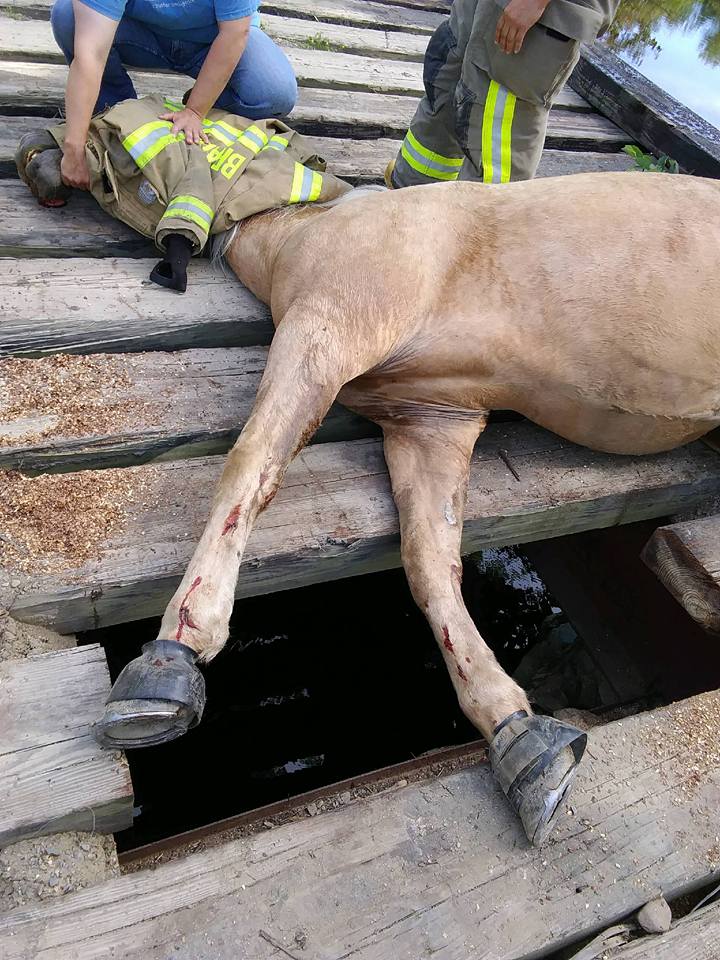 The Hudson Fire department says they were called to the wooden bridge on Wilder Davis road because a horse's hooves had fallen through the space between the timbers on Sunday afternoon.
Officials were at the bridge, trying to formulate a plan when the horse suddenly collapsed onto the rider. The rider and her friend were taken to Eastern Maine Medical Center with non-life threatening injuries.
Veterinarian Tanja Ebel from Carmel arrived at the bridge and was able to give the horse a tranquilizer so that the horse's hooves could be safely removed from the bridge.
Hudson Fire department says the horse only suffered minor injuries and crews stayed on scene until the horse regained consciousness and was loaded onto a horse trailer.
The fire department says they temporarily patched the bridge.