It's been a long couple of weeks with two devastating hurricanes. The last thing we need is another tropical system slamming into the US. While the chances of that happening are small, they aren't zero.
Hurricane Jose is a weak 'cane meandering east of the Bahamas. Currently it is moving in a rare southeast direction, most tropical systems travel west across the Atlantic.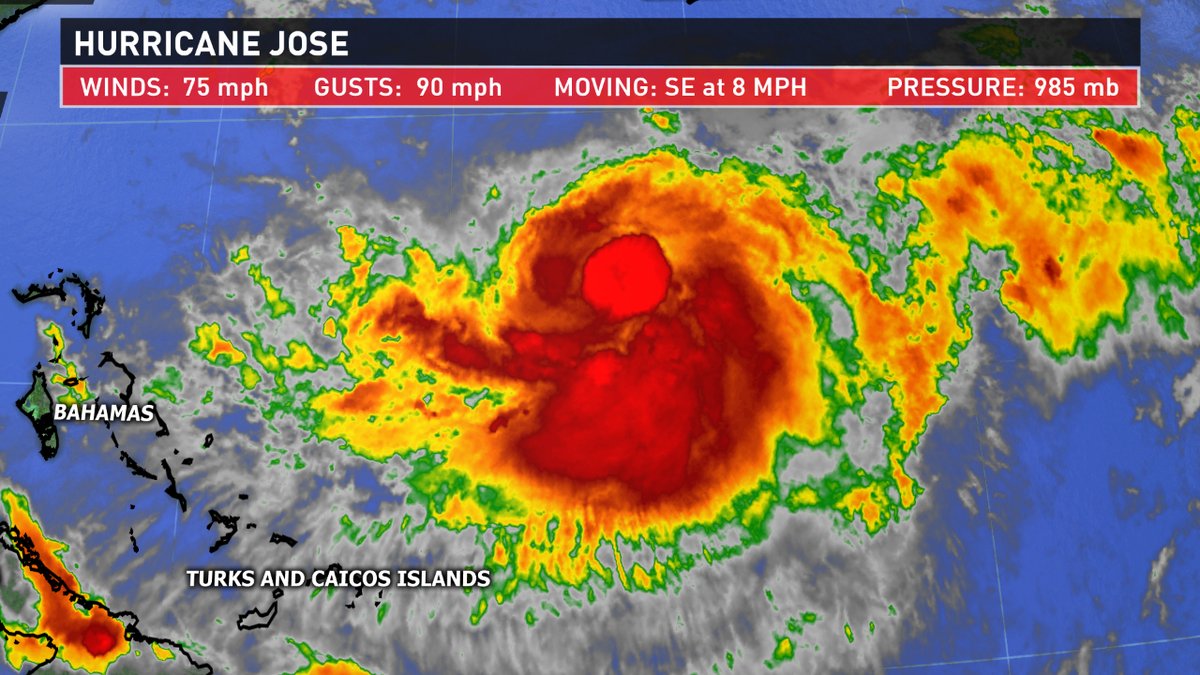 Jose will correct this unconventional movement shortly and start traveling, ever so slowly, back to the west again on Thursday. Over the weekend it is expected to harmlessly turn north and end up somewhere between Bermuda and The Outer Banks by Sunday.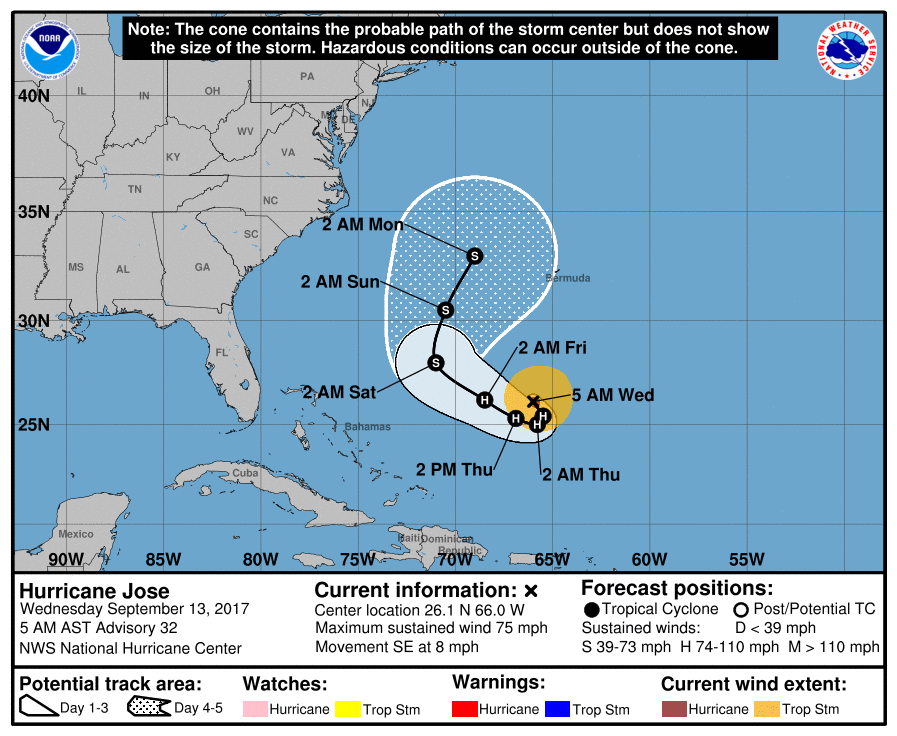 Beyond the weekend, things may get a little interesting. Some of our long range guidance shows Jose drifting back to the west, approaching the Mid-Atlantic and New England during the middle of next week.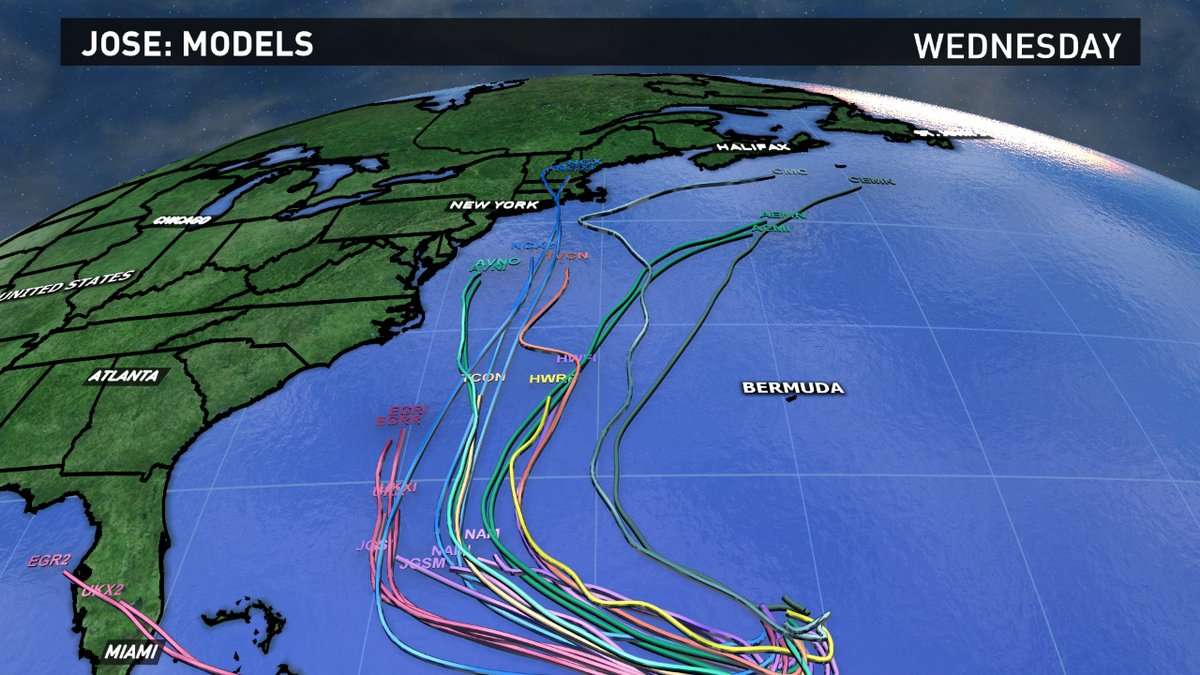 While this is an unlikely outcome, it can't be ruled out at this time because all the atmospheric pieces have not yet fallen into place. In fact, I probably won't be confident on Jose's track until Friday or maybe even the weekend. Stay tuned...
Todd Gutner - https://twitter.com/ToddWCSH