Ingredients have come together for a rare damaging wind event. A deepening trough has setteled on the East Coast inducing low pressure development, called cyclogenesis. The low itself is very strong, in the 980mb range which is similar to a wintertime nor'easter capable of causing problems.
Complicating matters is Tropical Storm Philippe. Tropical Storm Philippe formed Saturday in the Caribbean and is now racing north and east up the Gulf Stream. It's expected to lose its tropical characteristics as it gets up close to our latitude, but the energy, moisture and wind associated with it appear like they'll be incorporated into the primary low, juicing it up as if it were on steroids while barreling through New England.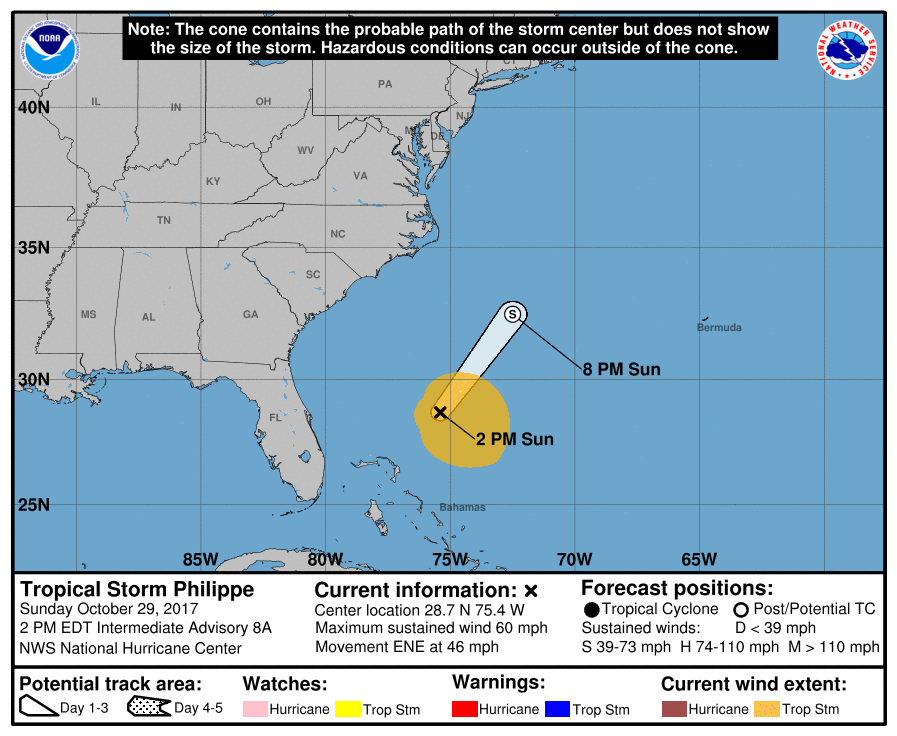 Synoptically, or from the larger view perspective, wind is strong out of the Southeast. The deepening low and a departing high over the Canadian Maritimes are producing a funneling effect directed right at the Maine coastline. This funnel is known as a low-level jet, it's an exceptionably strong wind core located a few thousand feet above the ground peaking at around 90 mph at about 6,000 feet.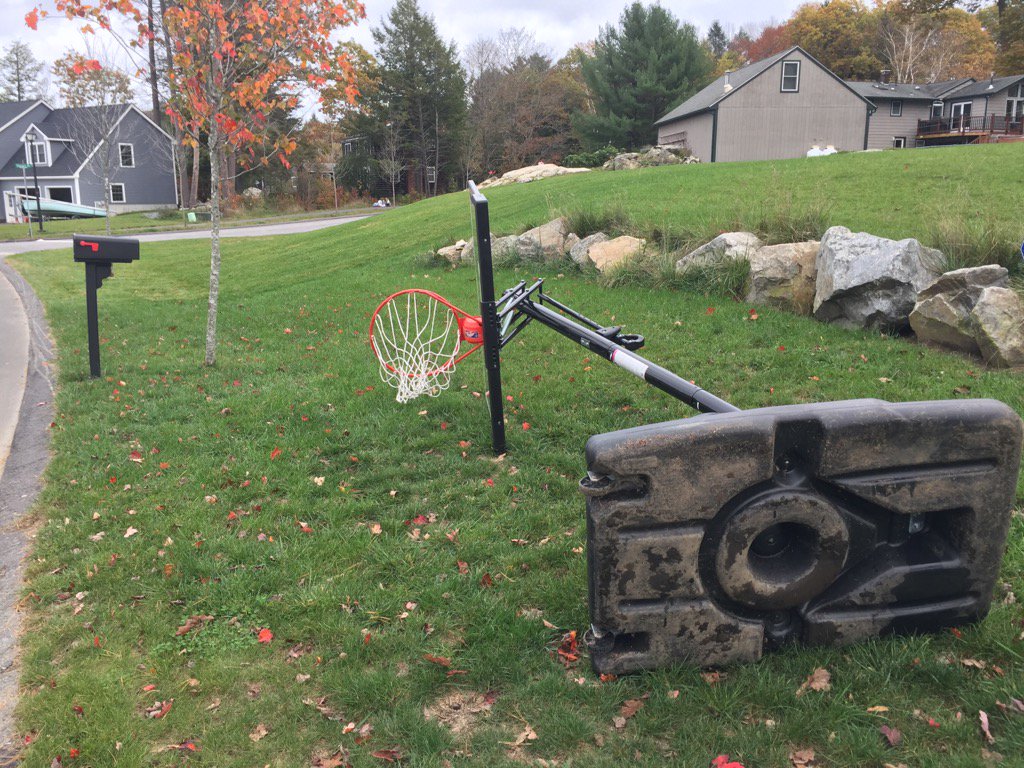 The question becomes, can that wind be tapped and brought down to the surface? It's the million dollar question and it's the difference between 10,000 power outages and 100,000+ power outages. I'll say this, many of New England's fabled weather events weren't forecasted very well. Maybe because, as a meteorologist, it's tough to fathom something that so very rarely happens. I'm not saying this event will be one for the history books, but there are some signs that this could be an epic wind event producing tree damage and outages that we haven't seen in quite a while.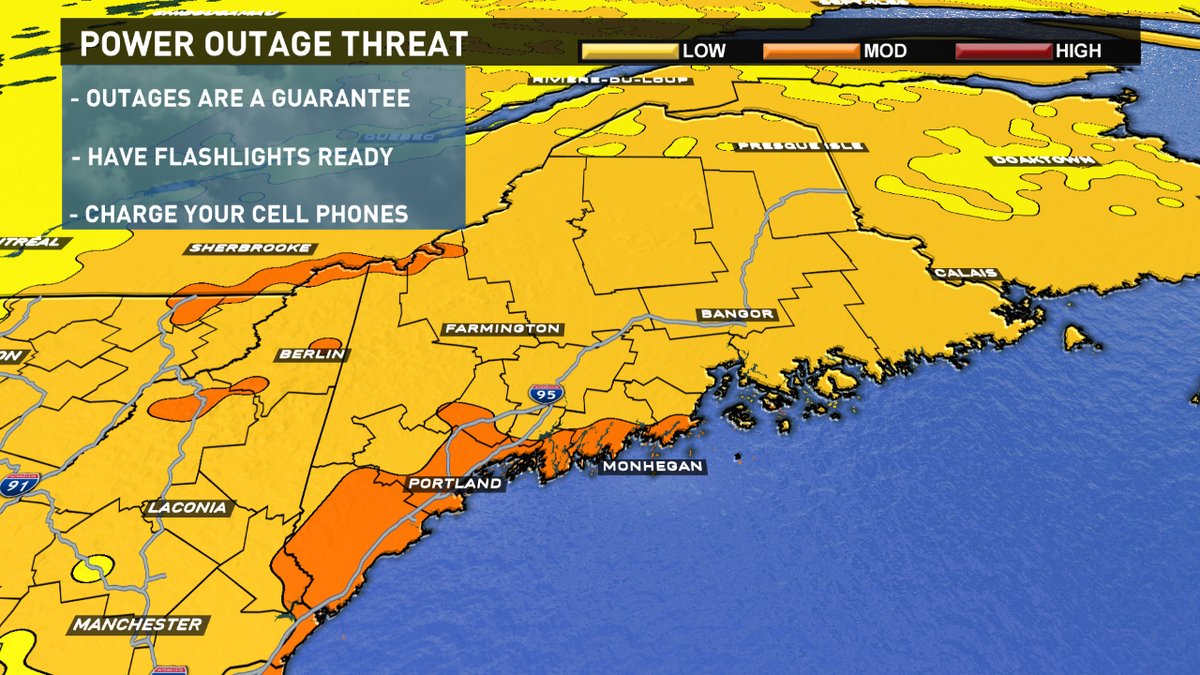 The National Weather Service has High Wind Warnings for almost the entire State. They also have a very rarely seen Hurricane Force Wind Warning, which means that wind gusts are expected to top 73 mph out over the open ocean. Couple that with 20 foot seas and no boater or fisherman, no matter their experience or expertise, should be on the water until the storm subsides.
Given what you just read, you can clearly see that my biggest concern is the wind. But the rain is a big problem too. We are looking at 1-3 inches of rain in a window of 6 hours. Highest amounts in the mountains, least amounts Downeast. Rivers are swollen from the last storm, drains are clogged with leaves still, there will be street flooding issues and some rivers will flood. The Monday morning commute will be a mess.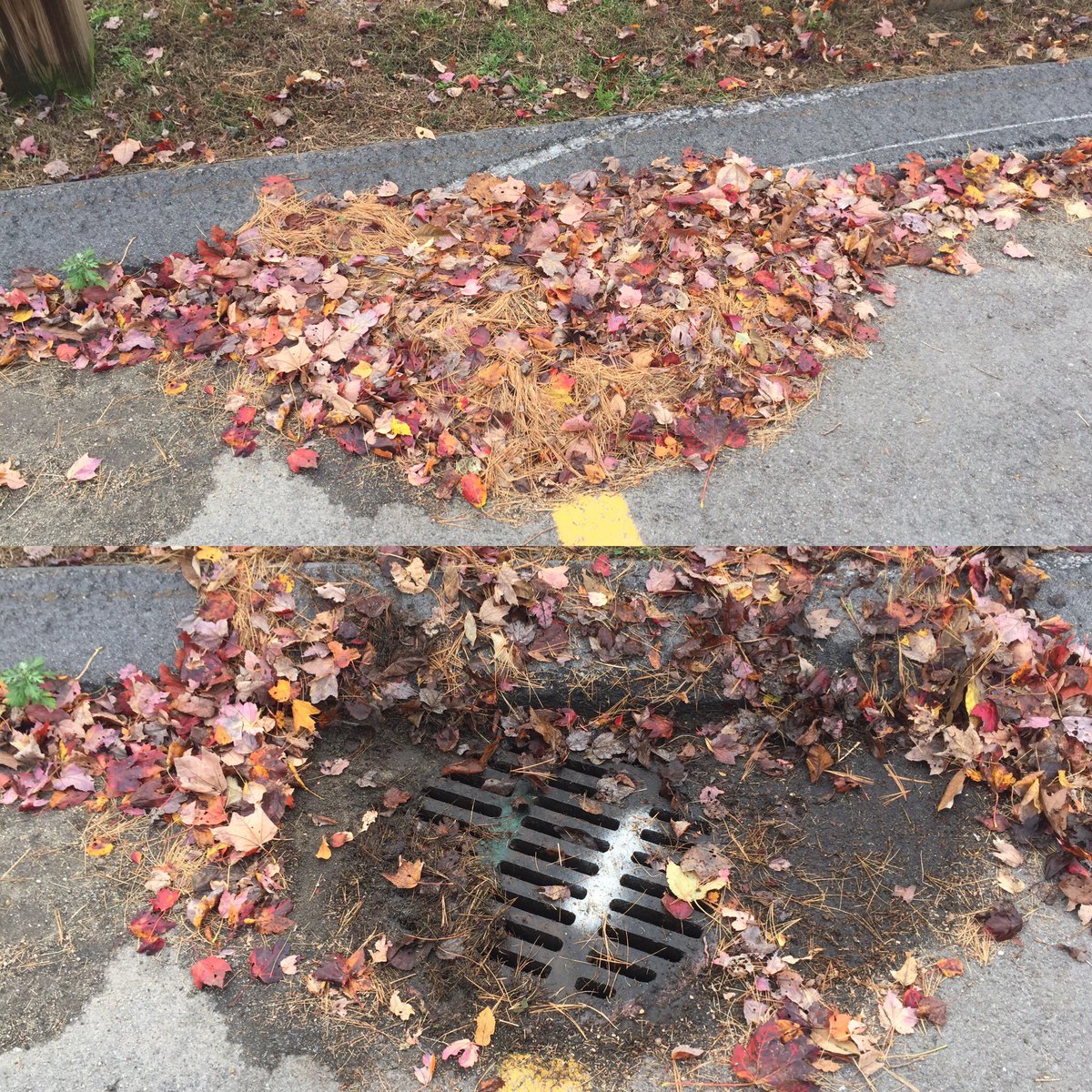 Stay with us through the storm both online and on TV...we've got your back.
Todd Gutner - https://twitter.com/ToddWCSH