PORTLAND, Maine (NEWS CENTER) — Construction on a runway at Portland International Jetport is allegedly the cause for re-routing a flight as it was landing.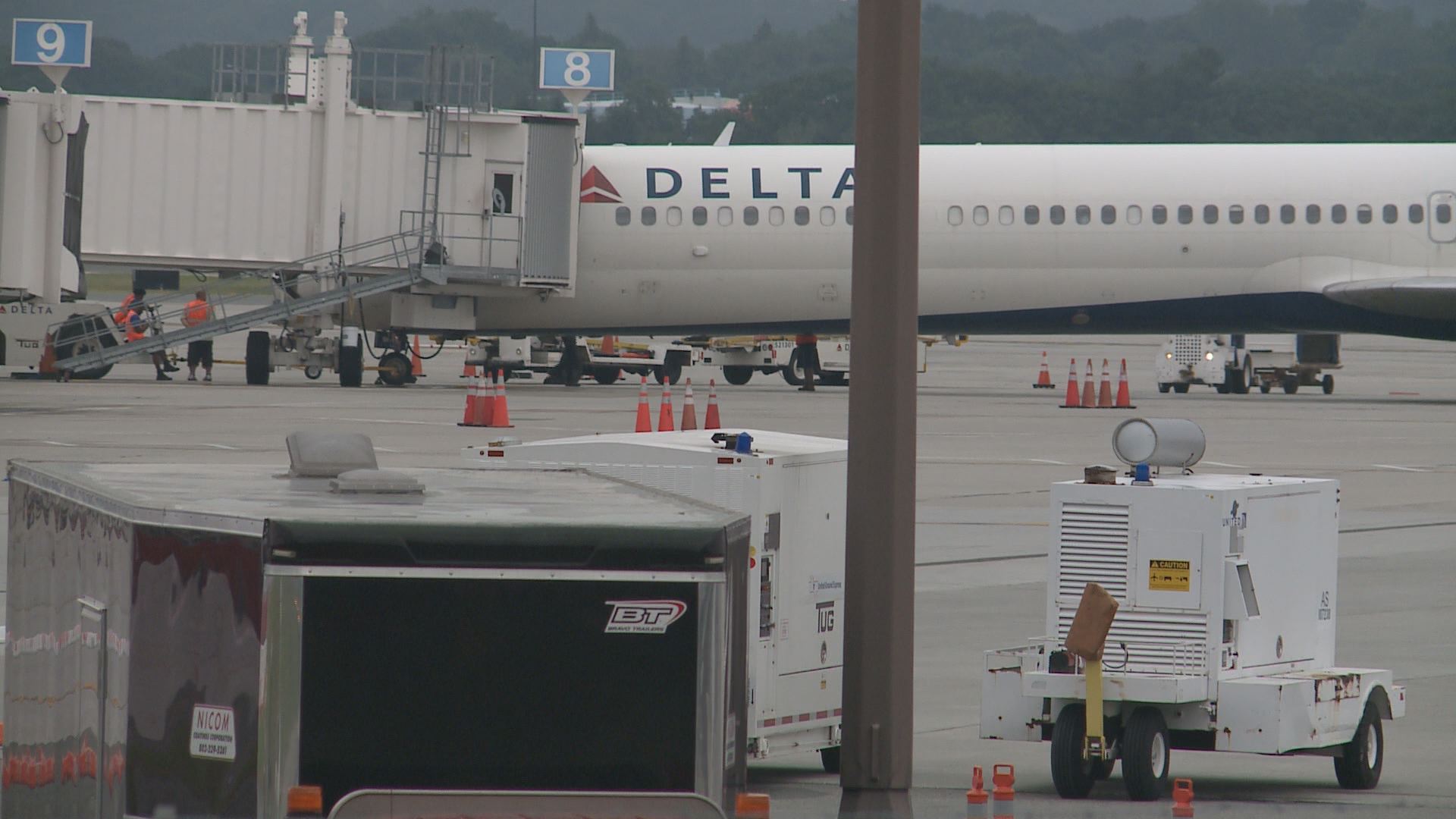 A Delta flight 2230 from Atlanta that was supposed to land at the Portland International Jetport early Tuesday morning around 12:40 a.m. but was rerouted as it was descending and sent to Logan International Airport because a runway was closed for construction.
Passengers of Delta Flight 2230 told NEWS CENTER once at Logan International Airport, they were offered cots to sleep on near baggage claim because Delta officials told them there were no rooms left.
Portland Jetport spokesperson Zach Sundquist says flights were given almost 12 hours advance notice that the primary runway at the jetport would be closed.
He says a notice went out at 12:50 p.m. on Monday notifing all flights that runway 1129 would be closed beginning at 12:30 a.m. on Tuesday until 5:30 a.m.
Sundquist says three other flights landed in the early morning hours Tuesday on the Jetport's second runway. He says the secondary runway, 1836, is 6,100 feet long. The main runway is 7,200 feet long.
Sundquist says the pilot makes the ultimate decisions about the safety of the flight.
NEWS CENTER reached out to Delta but has not heard back yet on why the pilot decided to reroute the plane to Logan International Airport.
Ric Senz was on the flight 2230. He says the plane almost touched down before pulling up and the pilot told passengers it was because of a tailwind. Later Delta officials said it was because of a disabled plane left on the runway and finally later he says they were told it was because of runway construction.
Elizabeth Strout from Richmond, Maine says passengers were told the plane could not land because of construction. She say the pilot told passengers over the intercom that they were not allowed to land at Portland International Jetport. She says the plane circled as the pilot was trying to get more info and then he said we have to go to Boston because they will not let us land.
Strout says her husband and her tried to rent a car but they were all sold out. She says they plan to write a letter to Delta about the ordeal.