PORTLAND, Maine (NEWS CENTER) -- Five former Presidents appeared together Saturday night for the first time since 2013 at a concert in Texas to help victims devastated by the recent hurricanes.
Former Presidents Jimmy Carter, George Bush, Bill Clinton, George W. Bush and Barack Obama appeared at One America Appeal Concert at A-and-M University.
The concert featured Grammy Award-winning artists...including Lady Gaga, Country music band Alabama, Rock & Roll Hall of Famer 'Soul Man' Sam Moore, and gospel legend Yolanda Adams to raise money for hurricane relief for Texas, Florida, Puerto Rico and the US Virgin Islands.
President Donald Trump released a video message calling the former Presidents "some of America's finest public servants."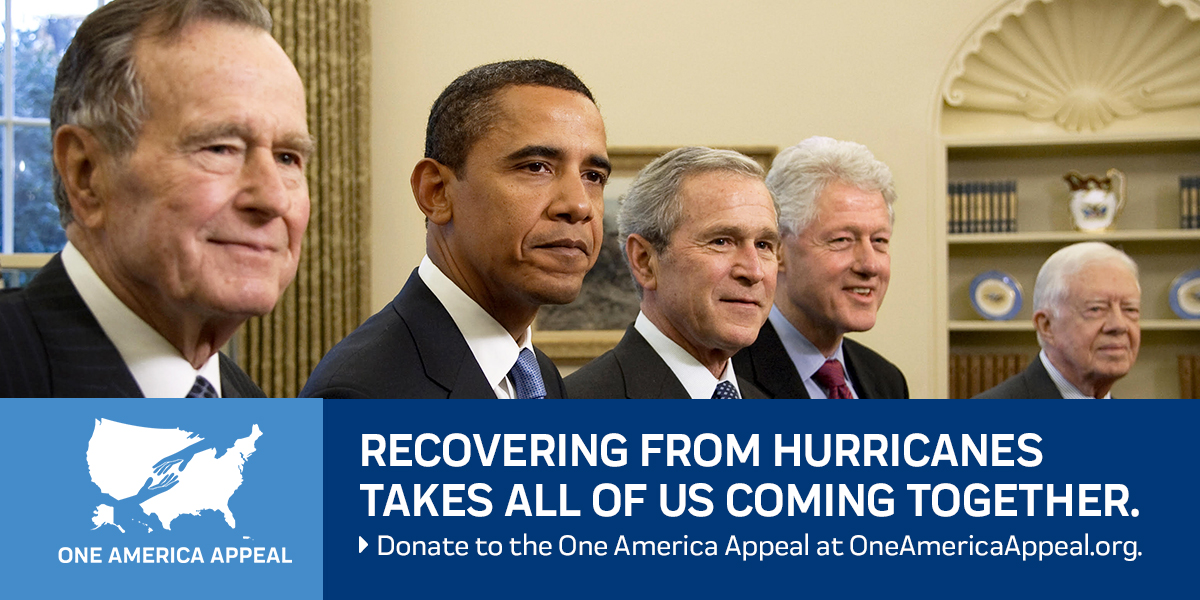 A website accepting donations, OneAmericaAppeal.org, was created with 100-percent of proceeds pledged to hurricane relief.