(NEWS CENTER) -- The FBI issues a $5 thousand-dollar reward for identification and arrest of the 'Silent' Bandit, wanted for four bank robberies dating back to 2012.
During each of the robberies, the suspect passed notes to the tellers, threatening violence and demanding cash, police said. "The 'Silent' Bandit has never spoken during any of the robberies and he has never displayed a weapon. Following each robbery, the suspect walked calmly away from the scene."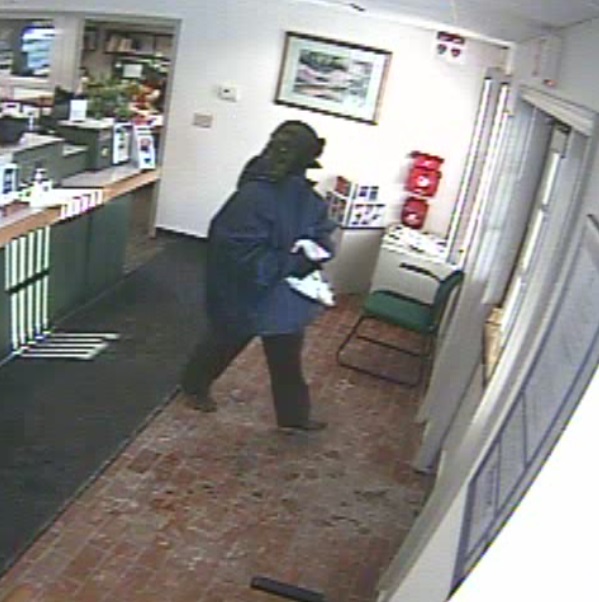 The FBI, Skowhegan, Waterville and Pittsfield, Maine Police Departments are asking for the public's help in identifying the 'Silent' Bandit. He is described as a white male, aged 55-65 years of age; 5'06" to 5'10" tall, heavy set, and in each robbery, was wearing gloves; a long, dark, hooded, rain parka; and facial coverings. In some robberies, he was also seen wearing a "mad bomber" style hat, according to police.
The same person is alleged to be responsible for the following robberies:
• December 13, 2012 at approximately 4:40 p.m., Franklin Savings Bank, 194 Madison Avenue, Skowhegan, Maine
• February 21, 2013 at approximately 4:42 p.m., Key Bank, 305 KMD, Waterville, Maine
• February 7, 2014 at approximately 2:45 p.m., Bangor Savings Bank, 108 Somerset Avenue, Pittsfield, Maine
• February 12, 2015 at approximately 5:47 p.m., TD Bank, 182 Main Street, Waterville, Maine
If you recognize the man in these photos, call the FBI at 857-386-2000 or the Waterville Police Department at 1-207-680-4700. Tips can also be electronically submitted at tips.fbi.gov.