SCARBOROUGH, Maine (NEWS CENTER) — The newest and youngest member of the Scarborough Fire Department visited his barracks to thank the men who helped delivery him.
(Well he is just a baby, but his parents wanted to say thank you.)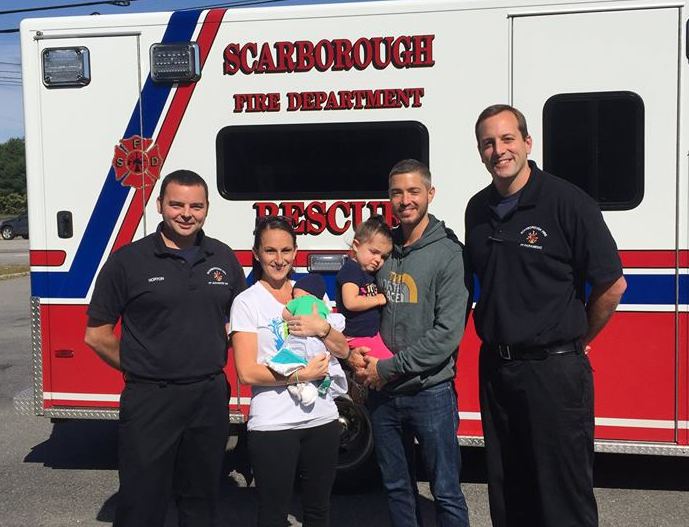 Reed Saxby was born in an ambulance on August 30 while it was on it's way to Maine Medical Center. Fire Dept. officials say ambulance 1 was just three minutes from Maine Medical Center in Portland when Reed was born.
Paramedic Andrew Brietbeil and advanced EMT, Matt Norton help delivery Reed.
They told fellow firefighters that Reed's mom did all the work, they just helped. They cleaned off the baby and warmed him up. They say the birth was routine.
The Scarborough Fire Department said:
"That makes him an honorary member of our department."
The Department shared pictures of the Saxby family and the crew that delivered the healthy baby boy.