ARUNDEL, Maine (NEWS CENTER) - The family of recently deceased Chad Dionne honored his name today for his son's sixth birthday.
Dionne's family flew a banner that reads, "Happy birthday Chad from Daddy's family," over Old Alfred Road in Arundel
The family hired a plane that left from Biddeford Municipal Airport around 4:15 p.m. on Saturday, August 26.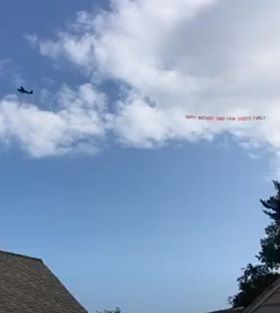 Dionne was fatally wounded this past Memorial Day weekend in an officer-involved shooting, after a domestic incident.
This is his son's first birthday without his father.
"We miss Chad so much," said Dionne's sister, Chasity Dionne. "It's pretty hard to be honoring his son's sixth birthday without his Dad."