KENNEBUNKPORT, Maine (NEWS CENTER) — A man from New York is having a rough week.
The driver of a 2017 GMC Yukon, with dealer plates still on it, forgot to put his car in park before going out-to-eat in Kennebunkport on Pier road, according to Deputy Chief Craig Sanford.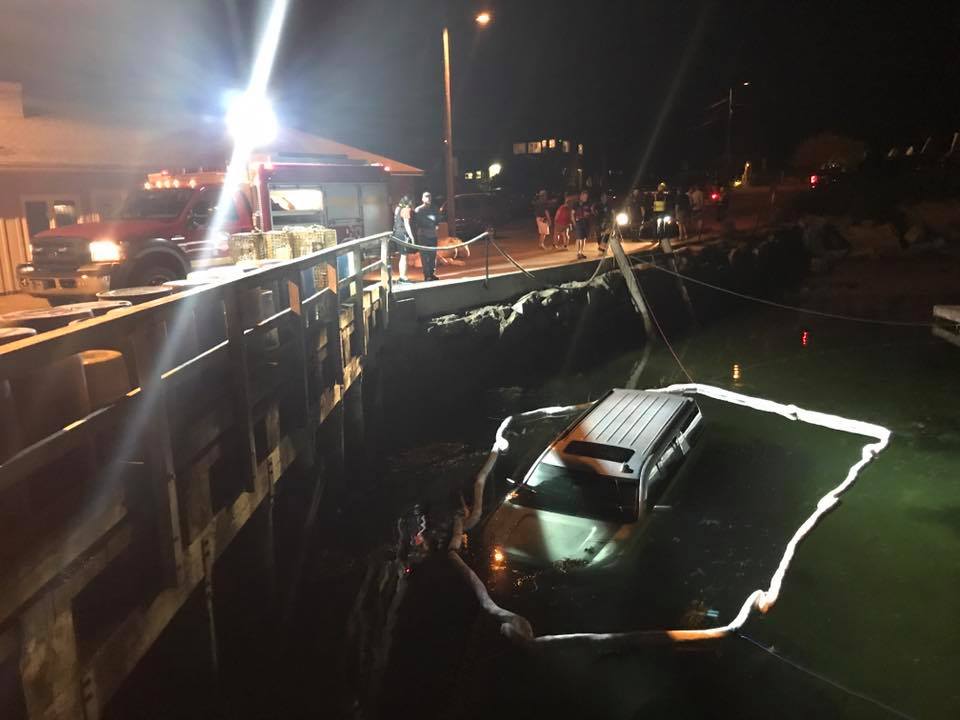 Sanford says a passerby watched the SUV cascade into the water, while the driver dined on Monday, July 3 in the evening.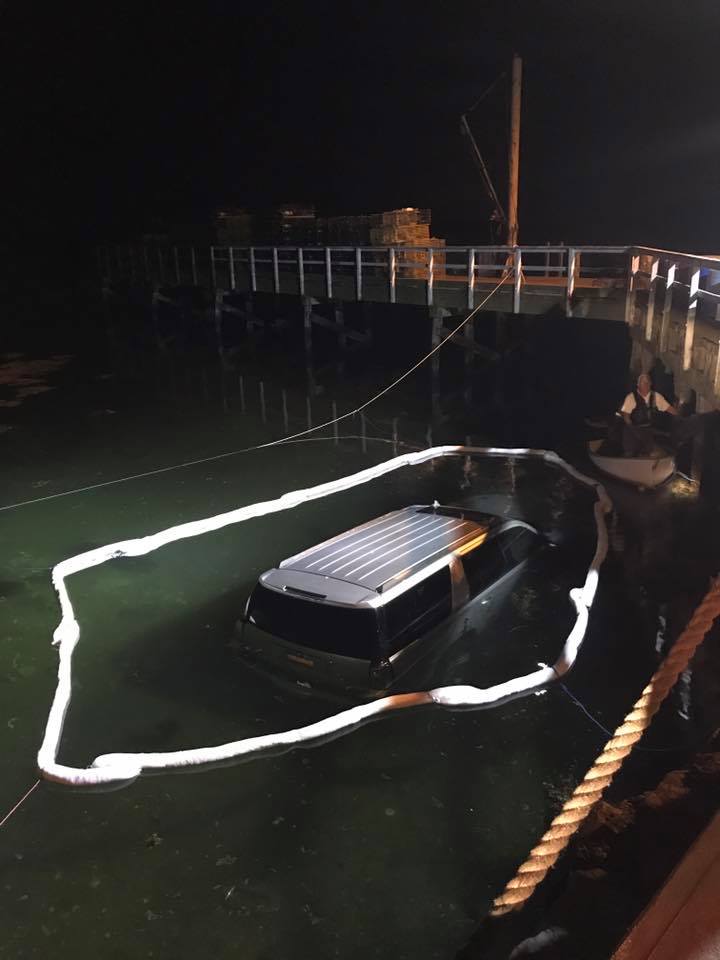 The driver was alerted to his cars wet condition after commotion surrounding the fallen SUV ensued.
GMC being dragged out of water in Kennebunk
Sanford says it took two wreckers to come and fish the now salty SUV out of the water.
No one was hurt but that is sure to be one expensive dinner.