BAR HARBOR, Maine (NEWS CENTER) -- Tourists who visit Acadia to get away from the noise of construction might be surprised to find major road work going on within the park.
Resurfacing work is slated this summer for 13 miles of the 45-mile carriage road system. Starting this week and continuing through September, sections of the carriages road will be closed on a rolling basis in the areas of Jordan Pond, Wildwood Stables and Bubble Pond. But even sections not slated for work will see increased traffic by construction vehicles and equipment.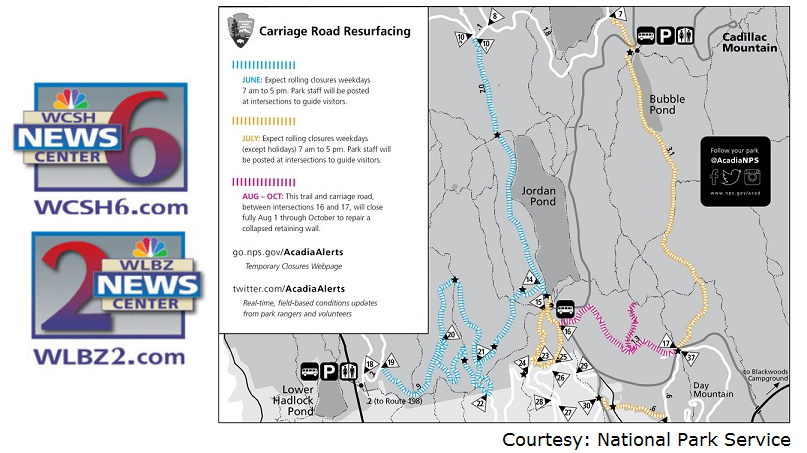 The construction schedule will run weekdays from 7 a.m. to 5 p.m. Work will pause on weekends and federal holidays.
The National Park Service which oversees Acadia said the carriage roads must be resurfaced every 10 to 15 years because of erosion due to the damp climate. To counteract those effects and promote drainage, the roads are engineered with stone culverts, wide ditches, three layers of rock and topped with several inches of gravel.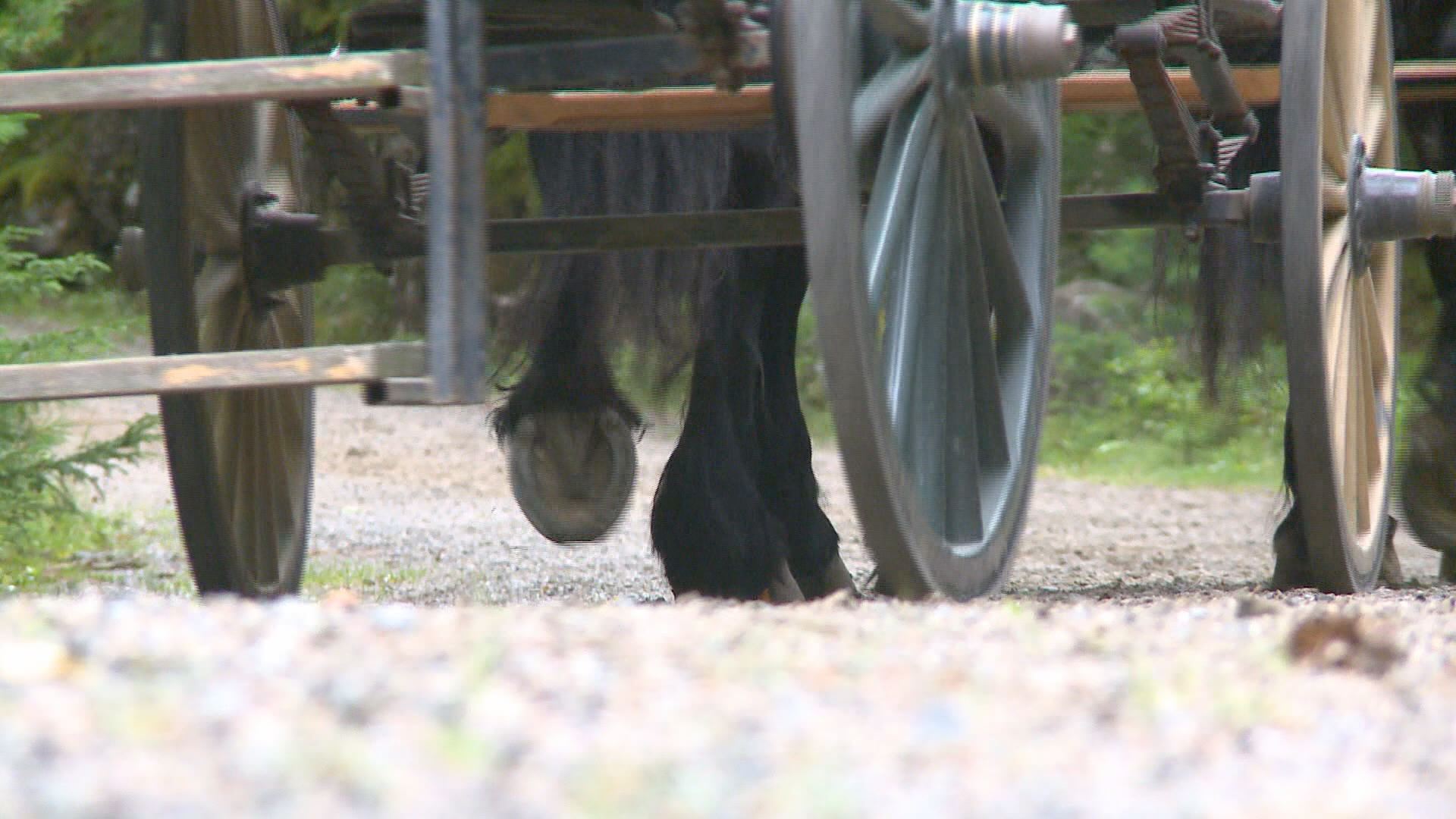 Funding for the project comes from $400,000 set aside through the National Park Service's cyclical maintenance program.
The carriage roads were created as a gift from the Rockefeller family so members could enjoy horse rides through Acadia without being crowded out by motorized vehicles.