AUBURN, Maine (NEWS CENTER) -- Plans are falling into place to honor a Civil War veteran as the anniversary of his death brings his heroism back to the fore.
Moses Hanscom died on July 26, 1873. That date is etched onto his tombstone in Oak Hill Cemetery in Auburn. But other information on the tombstone isn't as accurate, specifically his name. The stone carver missed a letter, incorrectly rendering his last name as Hansom.
The error was noted in a Facebook post on Wednesday by the Auburn Public Service Department. The message also detailed plans by the City to replace the tombstone. The new marker has already been obtained thanks in part to the efforts of a retired Parks employee.
A ceremony is in the works for the tombstone's installation later this year. Organizers are looking for Hanscom's descendants to serve as honored guests. Researchers said Hanscom appears to have died childless, but he had several brothers and sisters who may have continued the family bloodline.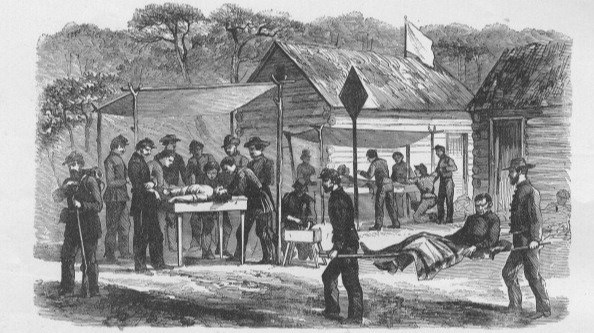 The legacy Hanscom left behind for any of those family members was impressive. As a corporal with the U.S. Army's 19th Maine Volunteer Infantry, Hanscom captured the Confederate flag at the Battle of Bristoe Station in Virginia on Oct. 14, 1863. His actions earned him the Medal of Honor. Although he survived the Civil War, Hanscom still died young at the age of 30.