There's a name you've been hearing a lot of the last several days: Jose. We continue to monitor the latest information on the path of the storm, which regained hurricane status.
Here's the latest as of Saturday morning: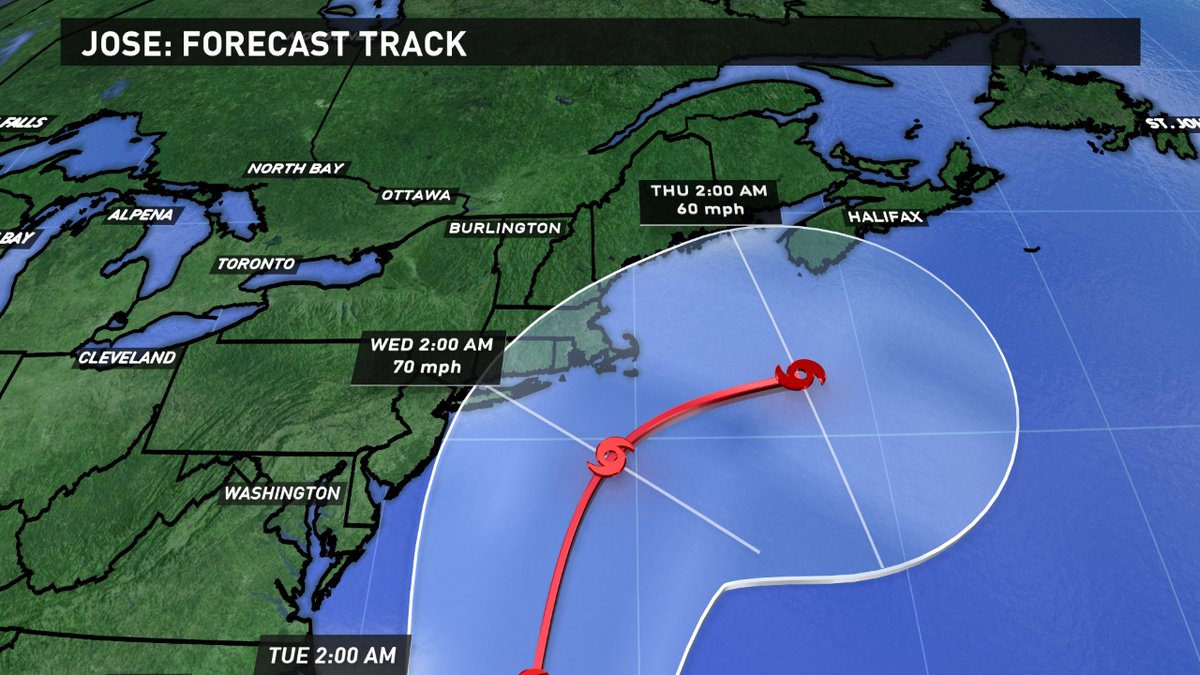 - Jose is a category 1 hurricane. Winds are at 80 MPH, with higher gusts.
- The latest National Hurricane Center track has it moving north this weekend, and gets close to New England, as we head into midweek. (Tuesday-early Thursday)
- Will New England see any impacts from Jose? There is a chance, and the likelihood of that happening is increasing. Some of those threats will be rougher surf, rip currents, breezy conditions, and rain.
- Tides will be at their astronomical peak midweek, so coastal flooding is a concern as well.
- As always, keep up to date with the latest forecast, with NEWS CENTER. Things can still change 3-4 days out. Be sure to check back in with us all weekend and into early next week.
Cory