OLD ORCHARD BEACH, Maine (NEWS CENTER) — Katherine Lacasse was exactly two weeks away from her wedding date when her entire world came crashing down.
WATCH: COLLATERAL DAMAGE: Part 1
On April 22, 2017, her fiancé, Jeremy Link was arrested for sexually abusing a minor. More specifically, the 43-year-old cheerleading and tumbling coach was accused of having an ongoing sexual relationship with one of his 14-year-old students.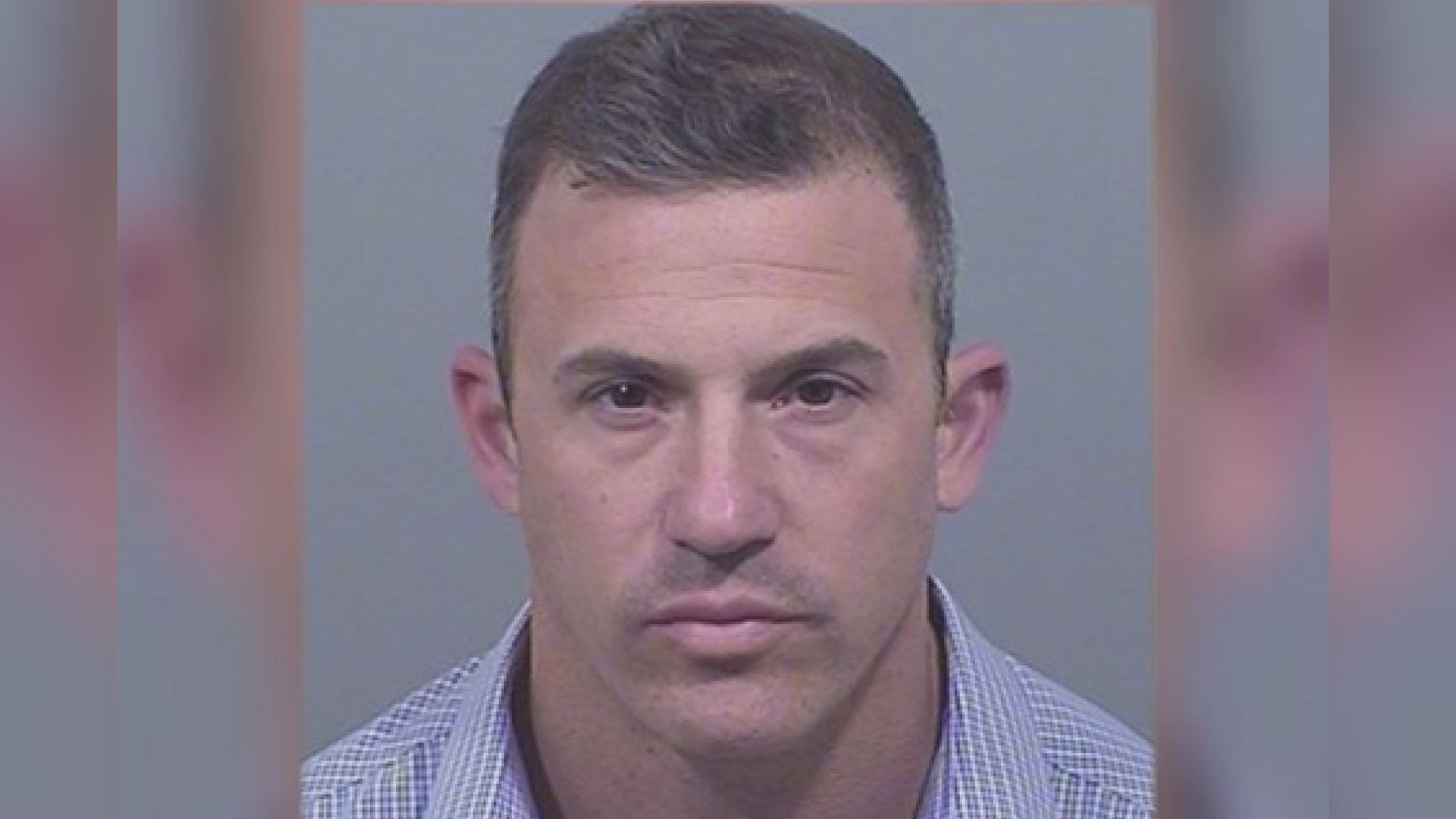 At first, Lacasse could barely process the news.
"I remember looking at my dad," she says, "and being like, 'Wait, this can't be true. Do you think that I have to call off our wedding?'"
But as more details of the case came out, the truth became undeniable. Lacasse says it felt like her life was imploding,
"Like everything became so much smaller and darker and scarier. And I just couldn't breathe, is how it felt."
In a series of blogs called life of kat, Lacasse chronicles her struggle from that day forward to come to grips with the unthinkable, and to rebuild a life for herself and her two-year-old daughter, Molly, who is also Link's biological child.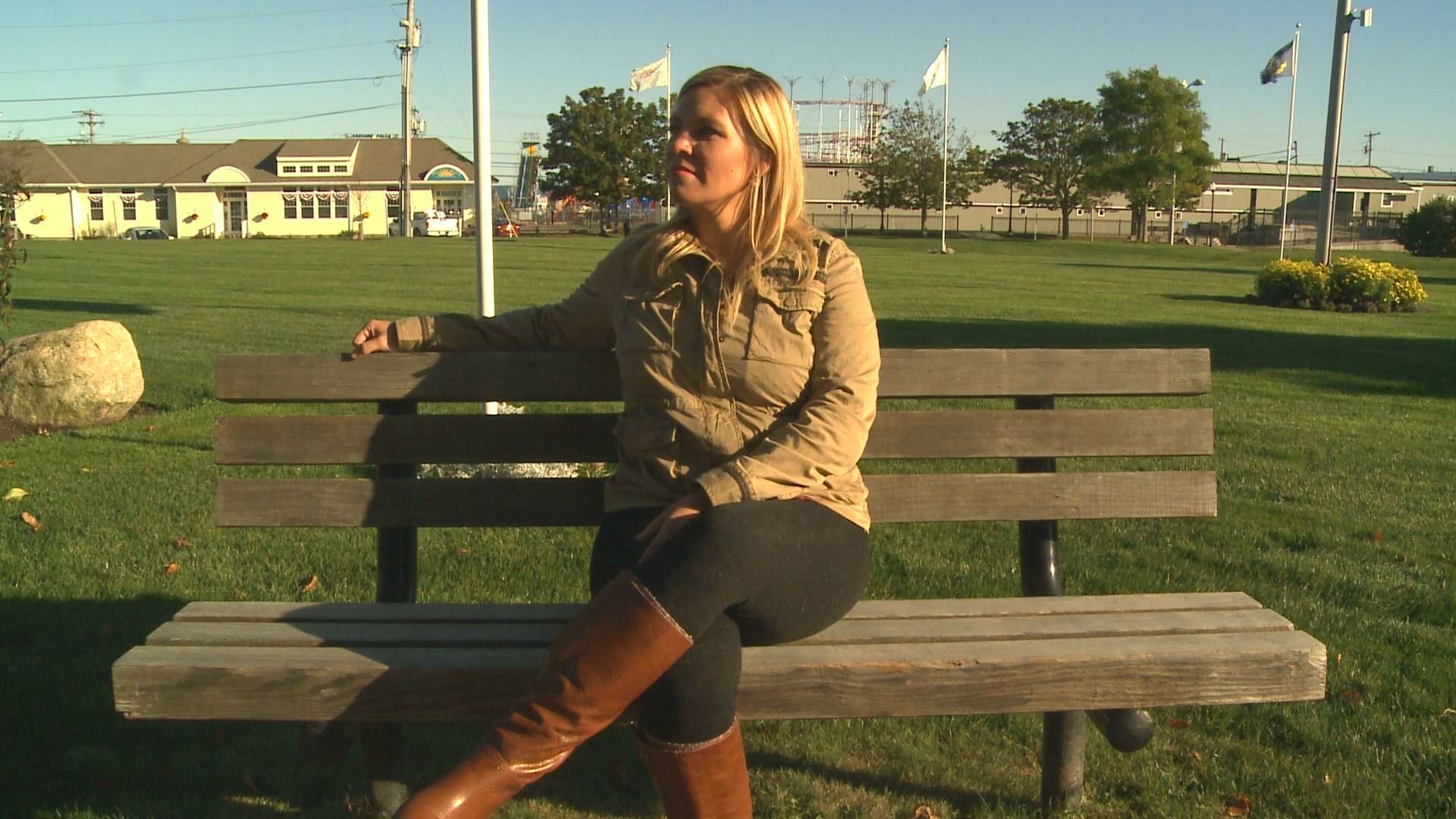 Lacasse's writing is raw and real. It exposes both her vulnerability and her strength. But most of all, it gives voice to the common human experience of betrayal, loss, grief, and ultimately the resilience of the human spirit.
As Lacasse writes, show her a person who has not experienced those things, "and I will tell you that they have either not lived long enough, or met themselves deeply enough."
WATCH: Facebook LIVE with two LCSWs
JUST ANOTHER SATURDAY
The day of the crime, the weather was somewhat foreboding – overcast, on the cold side for late April, with just a hint of snow in the air. But the scene, Lacasse paints inside the home in Kennebunk she shared with Link is warm and cozy.
"It really kind of began like any normal Saturday," she says.
From her blog: "I drank the black coffee that my doting fiancé delivered to my hand. We watched our daughter play as we exchanged glances that spoke more eloquently than our tired morning voices could, and I thought about how close away our forever was… Not knowing… Not even slightly suspecting that hours later, after my cup had long been empty, so would my hopes and dreams for our future as a family."
The day that turned into a living nightmare for Lacasse was supposed to be a positive turning point for the little family.
She believed Link was going on a third and final interview for a job that would put them on more solid financial footing. According to Lacasse, Link told her it was a job inspecting barns for the Maine Animal Welfare Program. While he was securing their future, she would be working her side gig as a bartender at The Brunswick, a club her father owns in Old Orchard Beach.
►VIDEO: Collateral Damage Blog
Little did she know, there was no interview. Instead, it was an elaborate cover story.
Lacasse dropped off their daughter with her mother and went to work. Link was planning to meet her at the bar at the end of her shift at 5:00. She was eager to hear if he got the job. But 5:00 came and went, and he didn't show up.
She shot him a text asking if he were still planning to meet her there. His curt response was that he would meet her at home. Feeling uneasy, Lacasse retrieved her daughter from her mother's house and headed back to Kennebunk.
INSIDE A DARKENED GYM
Tracing Link's steps that day is not as easy.
At some point, he too left the house. In one of her blogs, Lacasse references several charges to their joint bank account to a local bar.
Instead of going to the job interview, investigators say Link went to Elite All Stars of Maine Cheer Gym in Westbrook where he taught tumbling, for what he would later claim was a private lesson with one of his students.
At Link's initial court appearance, two days after his arrest, prosecutors filled-in some of the blanks. They said, when the victim's father arrived at the gym to pick-up his daughter, he found her inside with the lights off, in front of her coach (Link), who had his pants down around his ankles.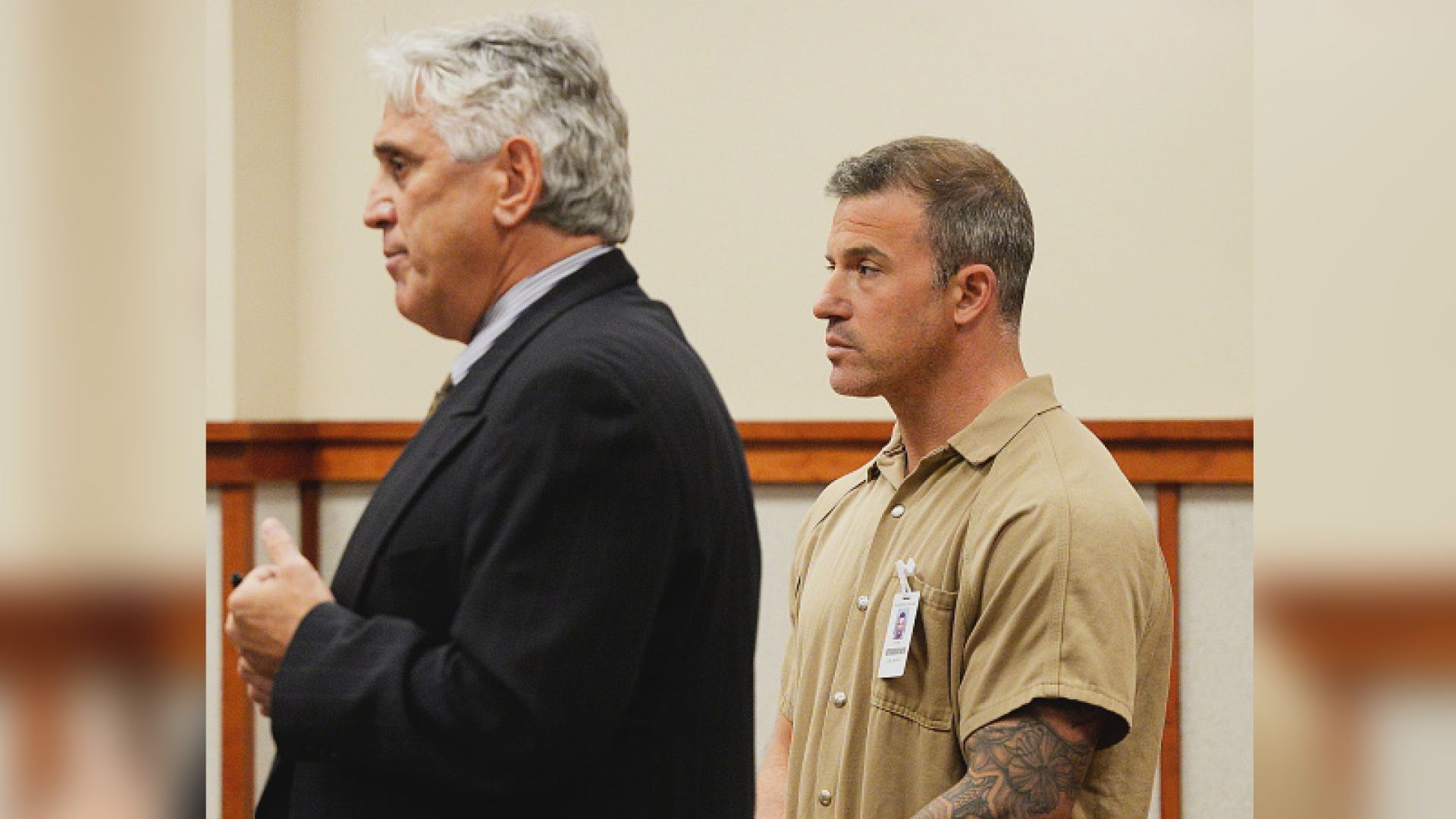 According to prosecutors, Link told police he was changing his clothes. But the girl told investigators she and Link had had an ongoing romantic relationship, and had engaged in oral sex and intercourse. Prosecutors also said there was physical evidence in the gym to corroborate the girl's claims.
Lacasse did not attend that court appearance. She was busy: cancelling a wedding, caring for a toddler, and just trying to make it through each day with a broken heart.
FROM A FUN FIRST DATE TO THE BEST DAD EVER
According to Lacasse, she and Link met in the winter of 2013 while he was visiting family in South Portland for the holidays. Originally from Maine, he had been living in Connecticut, working as a coach and running his own contracting business, Custom Link Home Improvement.
Lacasse had just finished college, and was working at a crisis stabilization unit in South Portland while she studied to get her license as a social worker. Link asked her on a date to go snowboarding.
Wanting to play it safe with a man she barely knew, Lacasse says she insisted he send a photo of his drivers' license so she could give it to her mother. "That way, someone would know who I was with," she reasoned, "You know, just in case."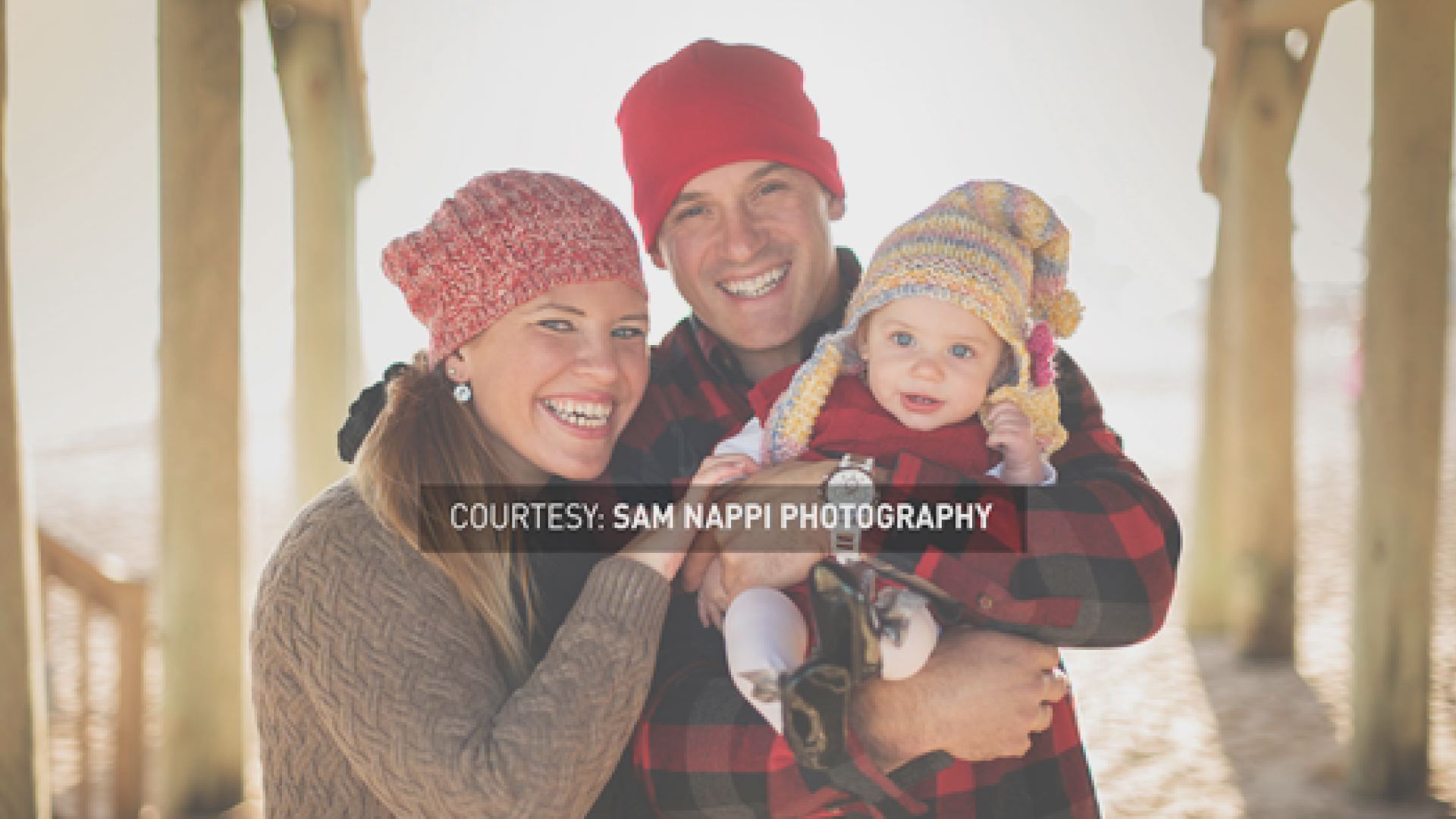 But much to her delight, she and Link hit it off. Before she knew it, they were in an intense, but long-distance relationship.
"I had kind of endured some heartache in the past and so I thought that I had found my happy ending."
About a year later, Lacasse became pregnant and Link moved to Maine to continue to solidify their relationship. But the trust was broken when Lacasse learned that Link had been unfaithful to her while he was in Connecticut.
Looking back, Lacasse can't help but wonder if she should have taken that as a sign. But she says, it seemed like a good idea to see if she could salvage her relationship with the man who was going to be the father of her child.
"We chose to work through that and we went to therapy together. So I thought that we both, and him in particular, really grew from that," she reflects.
In May of 2015, Lacasse gave birth to a baby girl they named Molly. The baby's arrival only served to tighten the bond between her parents.
"I thought that Jeremy was, like, above and beyond the best dad ever," says Lacasse.
That summer, Link proposed and the couple began planning their wedding.
"I COULDN'T BREATHE"
The evening of Link's arrest, Lacasse waited at home to hear from him but as more and more time passed without his arrival, she began to worry.
"I was just very nervous," she says."I started thinking that maybe he was in a car accident."
Finally, the phone rang.
It was Link, saying he had been arrested, but that it was a mistake. Lacasse says she desperately wanted to believe him.
"I mean, I wanted nothing more than for this to be a lie, or a misunderstanding."
But as she learned more details of the allegations, the truth and the gravity of the situation began to set in.
"This was a huge betrayal in one million ways. And then a crime, too."
It was such a shock to her system, she found herself hurled into a full-fledged panic attack. "I couldn't breathe. I was just like in the fetal position but I kept trying to work myself out of it. But I wasn't able to so the paramedics had to come."
Lacasse describes the next few days as a blur.
"I couldn't sleep. I couldn't eat. All I could do is think about, 'How could this be true?'"
Finding it too painful to return to the home in Kennebunk she shared with Link, Lacasse and two year-old Molly took up residence in her mother's Yoga studio next to her home in Old Orchard Beach.
Lacasse's sisters took turns staying with her and Molly so she was never alone. Her mom and a close friend began calling wedding guests to tell them the ceremony was off.

Meantime, Lacasse says it took all her strength to just get through each hour and each day.
"I never knew I could be so profoundly sad," she says.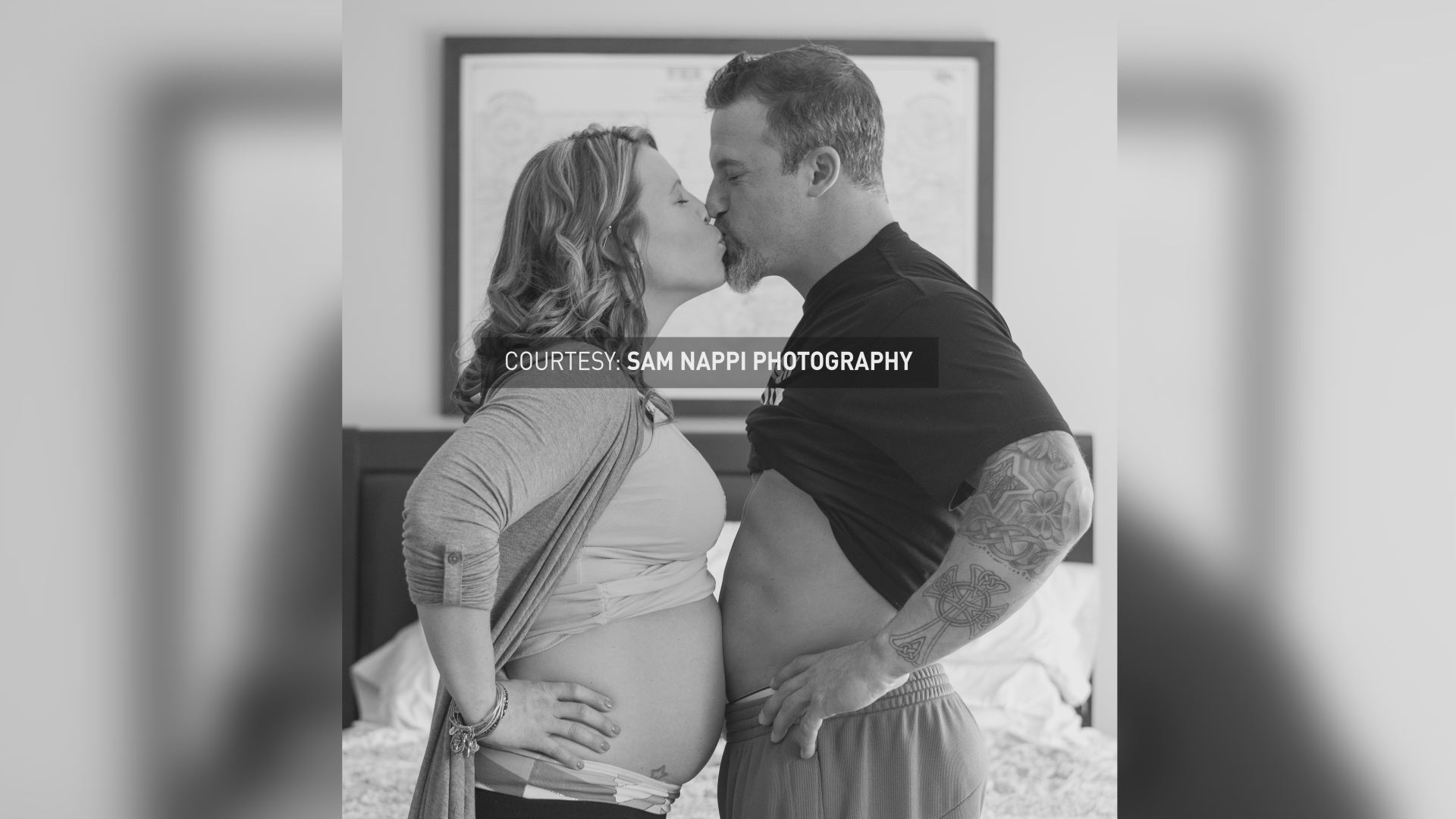 "Nothing felt safe. And it's just a scary place to be so you're just kind of, I felt like I was just kind of going through the motions. And I was so thankful to have both of my parents and siblings and a huge support network to help me navigate through those days, because I couldn't even really tell you exactly what they looked like."
In her effort to process what had happened, Lacasse began to write.
►VIDEO: Lee Interview
She says her first blog, "An Open Letter to the Universe on the Day I was Supposed to Get Married" was a way for her to cope with what was supposed to be her and Link's big day.
"Everybody was concerned about what would be healthy for me, and helpful on that day. So I just kind of took the power myself by saying, I'm just going to blog about this and put it out there on that day so that I can stand in the truth and the power of what's happened to me in my life."
To date, that first blog has more than 12,000 views on Lacasse's web site, a response she says she never expected.
"It almost became an empowering thing on many levels where I felt like I had (an) army of strength behind me. Each person that shared my letter or read my letter or reached out to me because of my letter, or another blog, like, I felt like I was getting more strength and power from that. Which is why I kept on doing it."
DADDY CAN'T BE HERE RIGHT NOW
The last six months have been a roller coaster for Lacasse.
"I think that it is very cyclical or up-and-down. I have good moments and then bad moments, or good days. I don't know if I've had a good week entirely. But I get closer to that and then it kind of hits you, the reality of what's happened, so I find myself grieving again," she says, adding, "it's a strange kind of feeling to be grieving something that wasn't even real."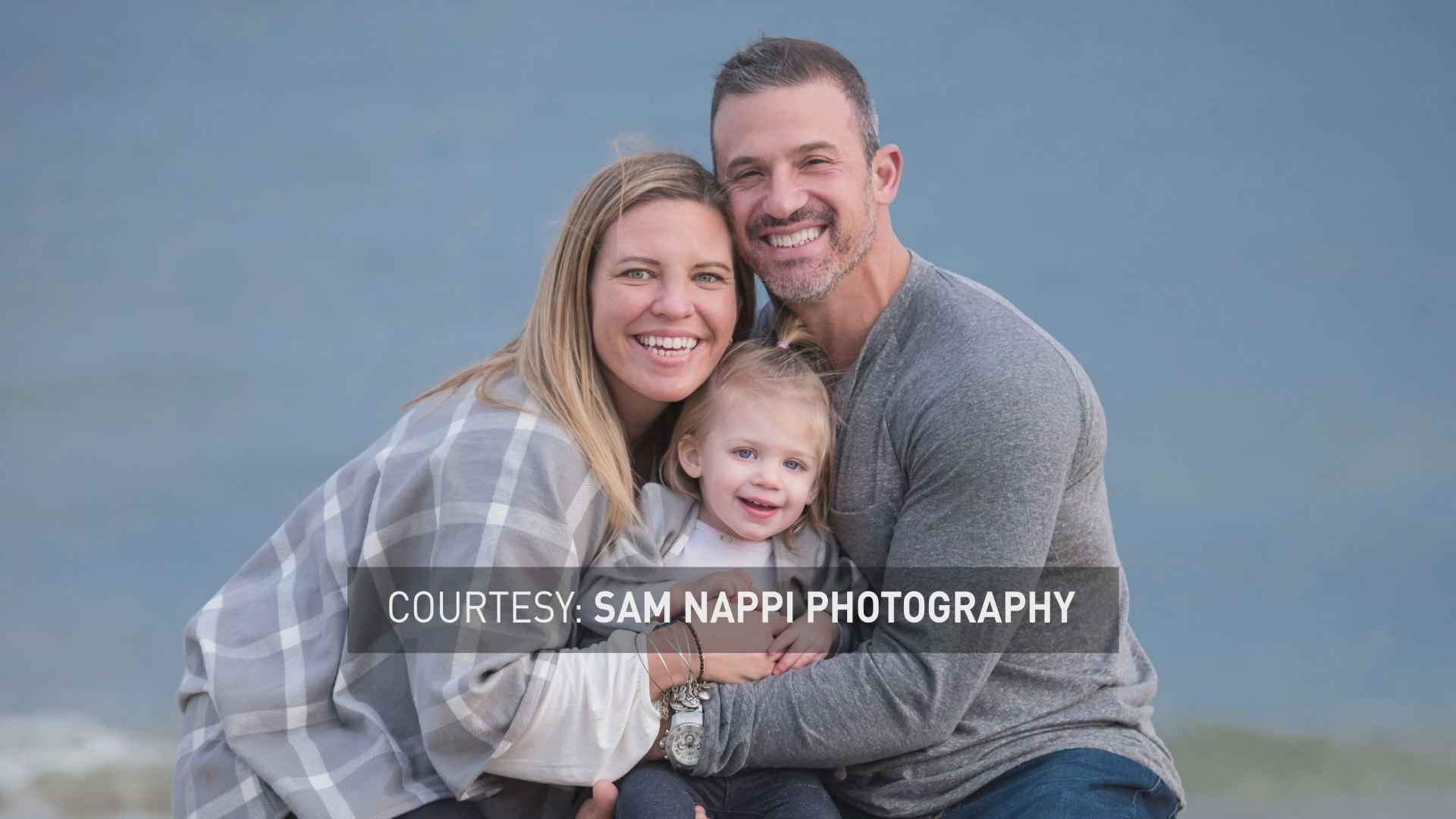 In addition to writing, Lacasse also resumed her yoga practice, read a lot of books from the self-help section, went back to therapy, and leaned on friends and family for support.
"And I had a great support network," she says, "Still do."
Even so, the process has been long and grueling, and Lacasse knows she still has a ways to go.
"One of the hardest parts was struggling with trusting myself again. Feeling defeated, like how could I have been so wrong about someone. And that's kind of a scary place to be. Not kind of, actually, a very scary place to be when you're wondering if you can trust yourself and your instincts and your intuition," she says.
One of the more painful moments came when little Molly realized her father wasn't with them in their new home.
Lacasse tears up as she describes the scene, "She kept on going to the window and looking for him and just saying, 'Daddy'. So I would just hold her face and look at her in the eye and I just said,
'Daddy made some poor decisions so he just can't be here right now.'"
Lacasse says having a two-year-old to care for, in some ways has made the healing process more difficult, but overall, has given her a reason to soldier on.
"I think that having her makes it more painful because really, as a mother, a lot of my grief is for her," Lacasse says, "(but) every second of every day, she's just my light and when I think that I can't go on, I think of her."
Another thing Lacasse says she has had to deal with as she struggled to regain control of her life, several attempts by Link to win her back.
"A couple of phone calls that I declined from the jail, and a few letters. But in the end he agreed to sign a protection from abuse order so he can't contact Molly or I for two years from that date."
Meantime, Lacasse says she has given up trying to make sense of what her ex-fiancé did.
"The best that I can come up with is that I won't get it, because, like, I'm not sick and so how could I ever understand it?"
As to whether she can forgive Link, Lacasse says, "I hope that for Molly's sake, and for my sake, my soul's sake, that someday, on some level, that can exist. But I don't know the right answer."
"It's my belief that he doesn't have the capacity to understand what he's really done here."
And what he's done, Lacasse points out, is hurt a lot of people.
"I mean, I think of all of the people that thought that they knew and loved, or continue to love Jeremy, and how painful that is. And I think about all of these kids that he coached. I think about people that have been violated like this and to hear this story and who are triggered by that. You know, it's like the trickle effect just keeps on going and going."
AN EYE TOWARD A BRIGHTER FUTURE
Link is currently serving a 22-month prison sentence.
Lacasse says she hasn't fully figured out how she'll deal with things when he's out, not to mention how she'll field Molly's questions as she gets older.
The best she can do for now, she says, is to be as honest, and as good of a role model as she possibly can be.
"I mean, I see myself becoming much stronger as a result of this and, therefore, picking up tools and ways to help Molly become a strong, independent little girl, too."
Six months out from the most devastating day of her life, Lacasse says she's beginning to regain her strength.
PHOTO GALLERY FOR MOBILE USERS:
Collateral Damage | Kat's Story Photo Gallery
Kat Lacasse with her then fiancé, Jeremy Link and their young daughter pose for a family photo. Ctsy Sam Nappi Photography 
Kat Lacasse with her then fiancé, Jeremy Link and their young daughter pose for a family photo. Ctsy Sam Nappi Photography 
"It's a lot to process. But I think that I'm on the right track with my writing and with my sharing. And being able to connect with other humans that have also experienced pain, I've found healing."
When asked if she thinks she'll find love again, her answer is a tentative yes. But when she speaks of a brighter future, her tone is more sure,
"I think that the over-arching theme as I heal is just that humans can survive anything."
"When I'm most in touch with myself, I feel like I can't help but believe that something that is as equally awesome as this has been excruciating is on the other side for me, but most of all for Molly, too. You know, like I feel like we're both worthy of that."