WATERVILLE, Maine (NEWS CENTER) – Colby College broke ground on a new multi-million dollar athletic center that will boast the state's first Olympic-size swimming pool Friday.
Dozens gathered at the construction site for a ceremony where President of Colby College David Greene spoke of his vision for the institution and surrounding community.
"From the very beginning we thought about the design and construction of this facility in the community in mind," Greene said.
.@ColbyCollege breaks ground on $200 million athletic facility that will boast the state's 1st Olympic-size swimming pool. #NEWSCENTERmaine pic.twitter.com/QmgwdbQRWh

— Zach Blanchard (@ZachBlanchard) October 20, 2017
The $200 million facility is expected to draw athletes and fans from across the northeast to the area.
"We wanted to do it in a way that supports the youth of this area, but also helps to drive economic development," he said.
RELATED STORY: Colby College, Alfond Foundation gift $20 million to invest in downtown Waterville
This investment would add to millions of dollars the college and the Alfond Foundation have already invested to revitalize the once shuttered mill town.
"The vibrant activity downtown is something that I haven't seen since I was a kid," business owner Charlie Giguere said.
Giguere, who grew up in town, said business at his restaurant Silver Street Tavern has change dramatically over the last few years.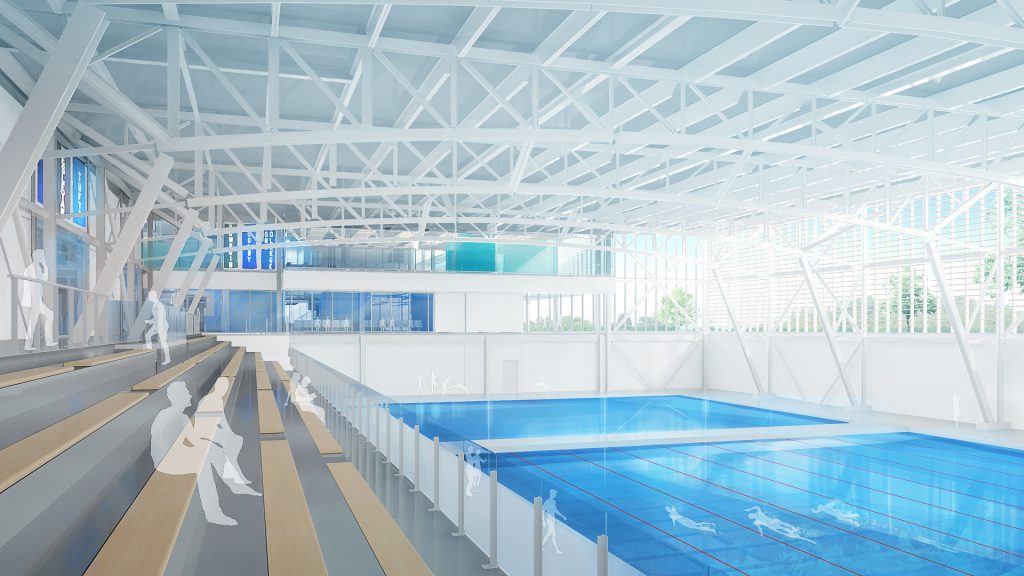 He attributed the change to more businesses and an increase in students at Colby College. He said the athletic center will be just another positive asset.
"What they're doing and what their intentions are and what they've done so far and what's going to happen the five-year prognosis is tremendous," Giguere said.
College officials estimate the new center will bring nearly $1 million to the downtown annually once it is up and running.
"I'm not worried about seeing it happen too fast. I want to see it happen as fast as possible," Giguere said.
RELATED STORY: Muscular donation funds new Colby College fitness center
With construction already underway, the facility is set to open in 2020.
"What we see happening in Waterville right now all of this comes together that just creates a world-class institution here," Greene said.