POINT JUDITH, Rhode Island (NEWS CENTER) - The Coast Guard rescued two 15-year-old boys on Saturday after their boat lost power in Harbor of Refuge, Rhode Island, according to a Coast Guard press release.
A commercial towing company notified the Coast Guard station at Point Judith, Rhode Island, stating that two teenagers had a disabled 21-foot recreational boat and were stranded on a nearby break wall.
The station sent a 45-foot boat crew. The boat could not get close enough to the wall to rescue the two males, so a deployed surface swimmer swam to the rocks and brought each boy to the rescue boat individually.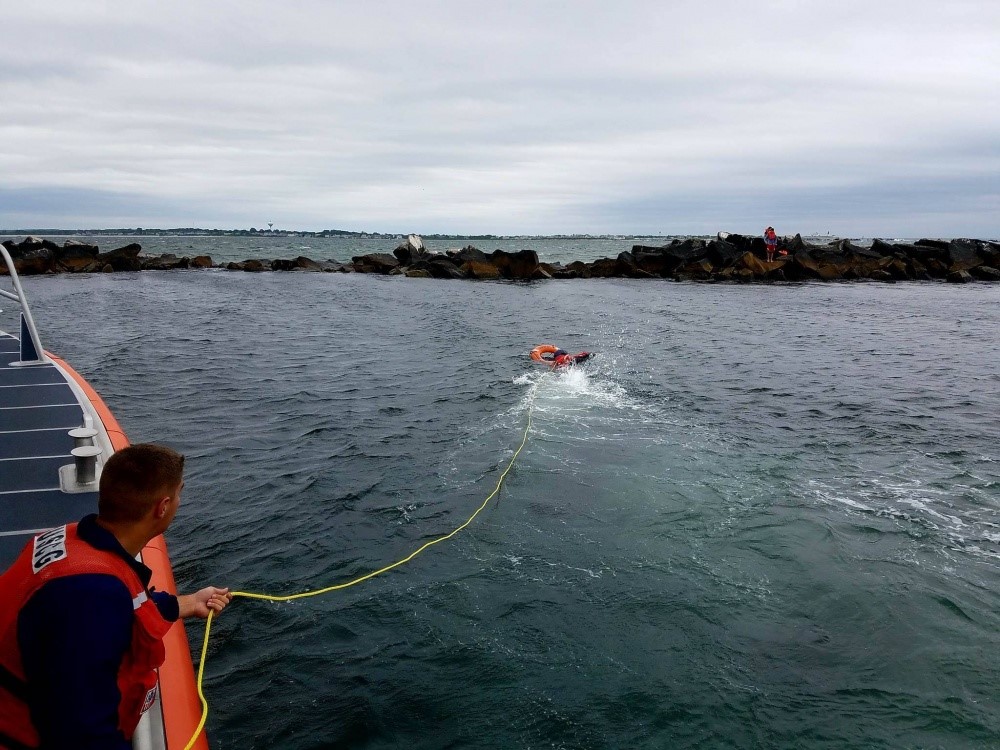 No injuries were reported. The teenagers were reunited with their awaiting families at the station.