LEWISTON, Maine (NEWS CENTER) — Central Maine Power is hoping to land a big contract to sell electricity from Quebec to Massachusetts. CMP is one of five companies bidding on a 20-year contract to sell large amounts of renewable power to the Bay State.
CMP's plan would realize a longtime dream in Maine government and energy policy circles of connecting to the huge resources of Hydro-Québec. CMP's plan would invest hundreds of millions of dollars in a new transmission line from the Quebec border to a DV/AC converter station in Lewiston, then south to feed Massachusetts customers.
Company President Sara Burns said Monday it would bring construction jobs and new local tax revenues for Maine and would help to hold down electric rates by providing a large new supply of power into the New England market.
"It's great news for Maine," Burns said, "because we'll get the tax benefits, we will get the jobs, all get cleaner air and Massachusetts will pay for it."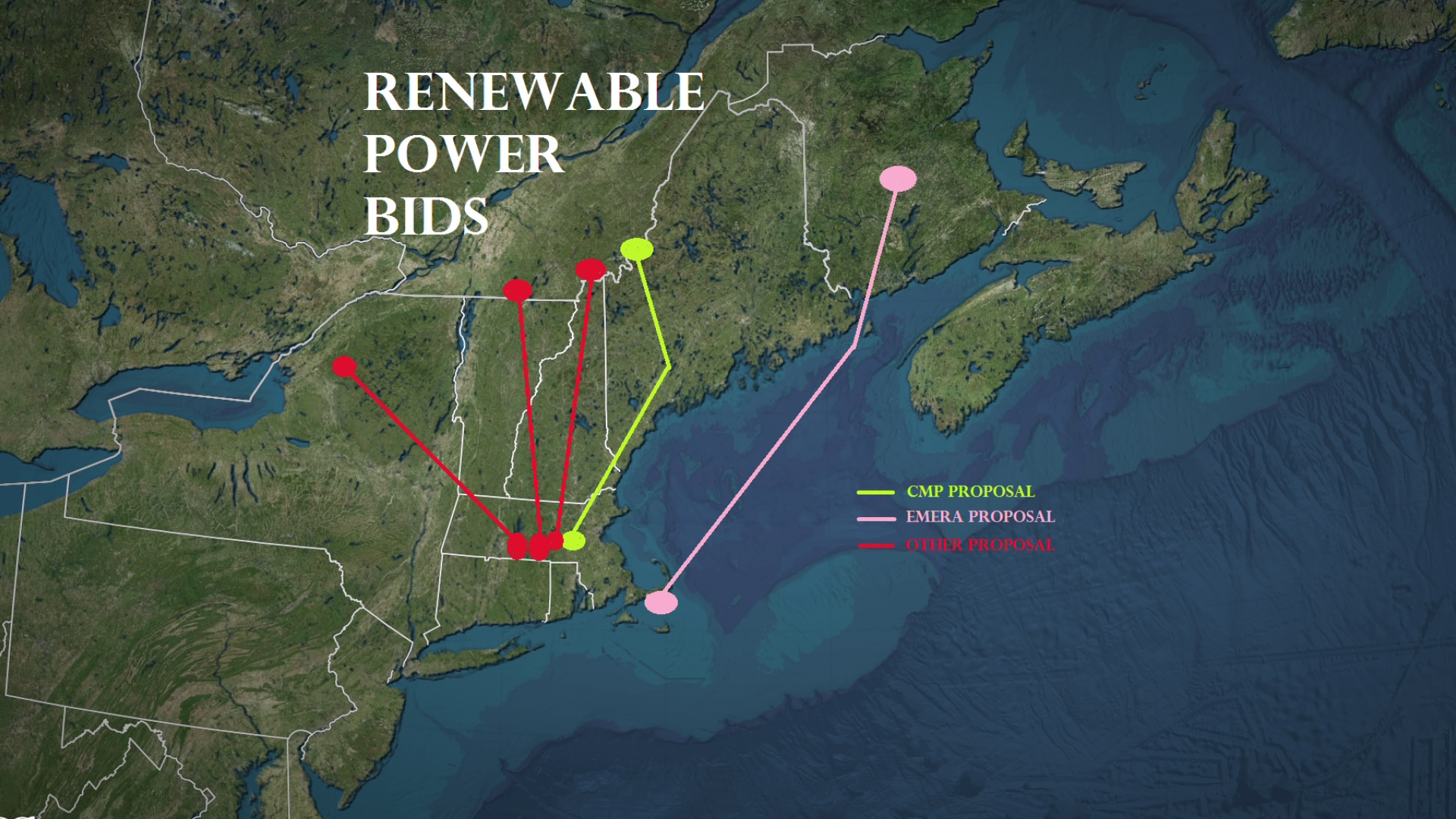 The CMP proposal is one of three bids that partner with Hydro-Québec. The company also submitted a second proposal, using the same transmission route, which would use electricity produced by a new wind farm in western Maine, to be built close to the Quebec border.
Burns told NEWS CENTER she believes the CMP proposal should be very competitive, and less expensive than some of the others, She said they did extensive negotiations about price.
Maine public advocate Barry Hobbins said he doesn't see a big impact on electric rates for Maine ratepayers. Much of the speculation in the past about linking to Hydro-Québec has been that the provincial government hydro supply would be dramatically less expensive than other sources. However, Hobbins said he believes the proposal would buy power at "market rates."
CMP says the plan would lower costs to Maine electric customers by about $40 million per year. Burns said it would have the effect of "suppressing" electric rates by having a large, new source of electricity for New England.
Massachusetts is scheduled to choose a winning bid in January.