Bertrand Croteau was only 6 years old when it happened. "I had just started first grade," he remembered.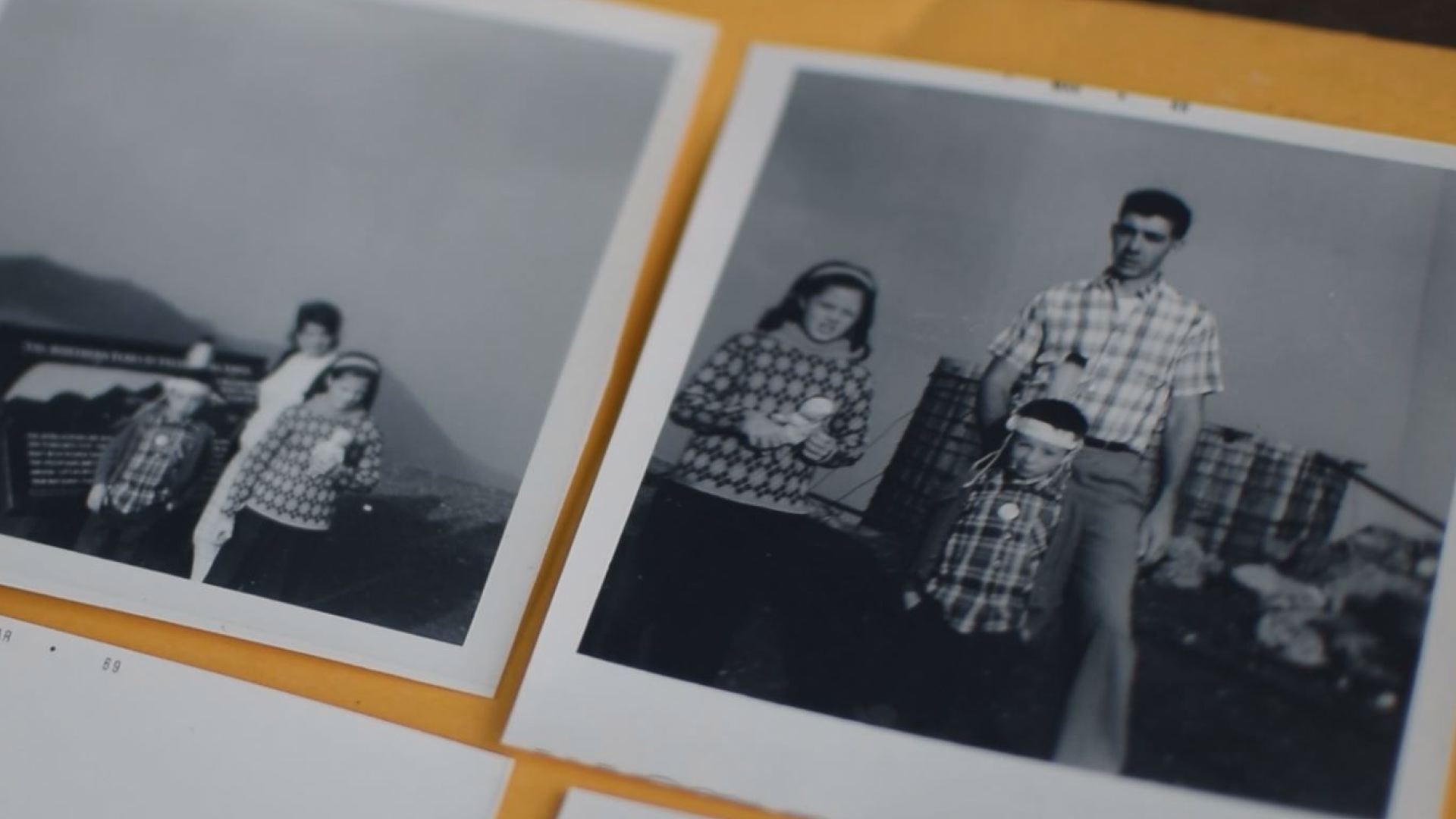 A young Bert had spent the day sightseeing with his mom, dad, and sister around New Hampshire.
In the afternoon, the family ended up at Mount Washington - the Northeast's highest peak.
Croteau remembers it was "a nice day" and there were lots of people sightseeing.
That's when he got on the Cog Railway, ready to ride up the mountain.
"I wanted to watch," he said. "So my dad and mom let me go to the front of the train."
He remembers every detail. "All the people on the train were laughing, and happy, and joyous," he said. "But then things took a turn. "[Riding the train] was pretty exciting," Croteau said. "It was really cool, you know? And then it wasn't so cool."
As the train made its way down the mountain after a trip to the summit, Croteau remembers "the engine just kind of lurched into the air, then off the tracks completely."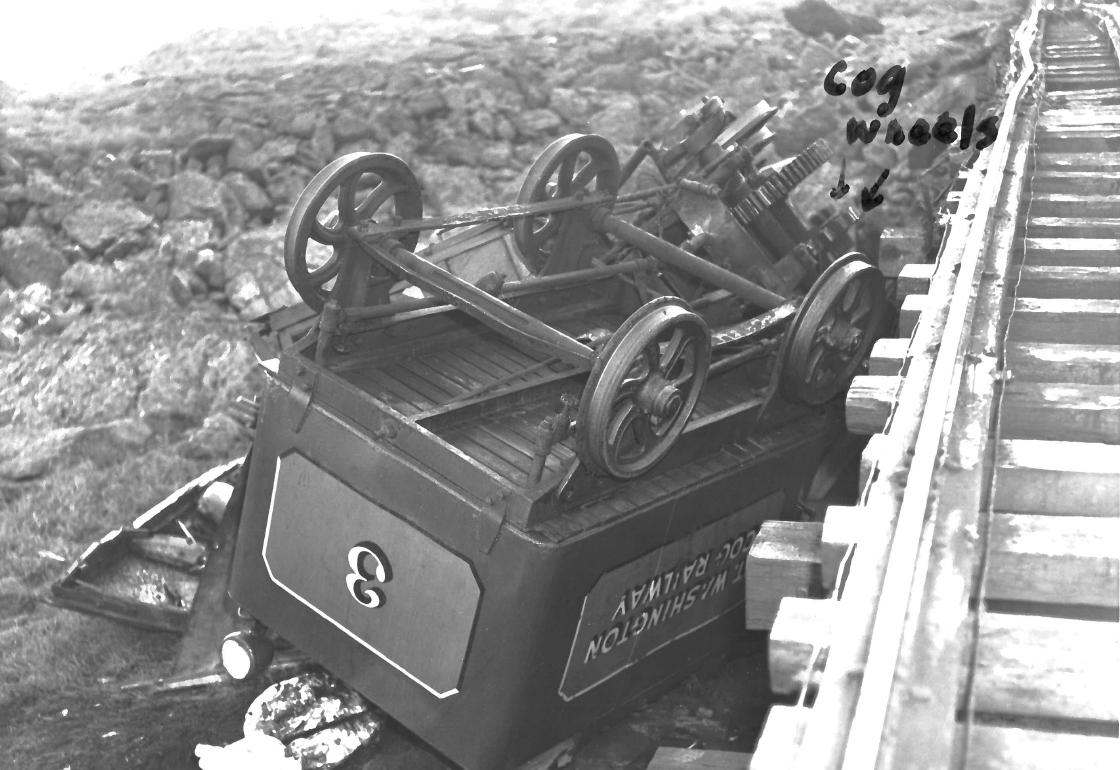 The train car full of people followed the engine, rolling 400 feet down the mountain, and crashing.
"The people were just screaming," he recalled. "[They were] sounds I'll never forget. The screaming was just so loud."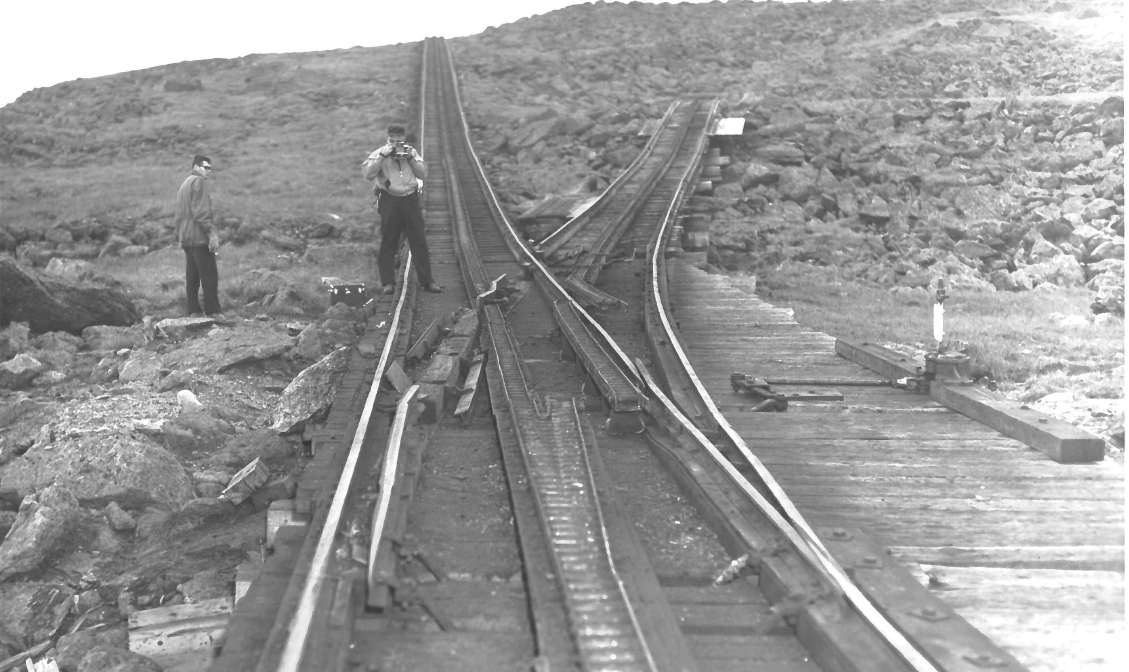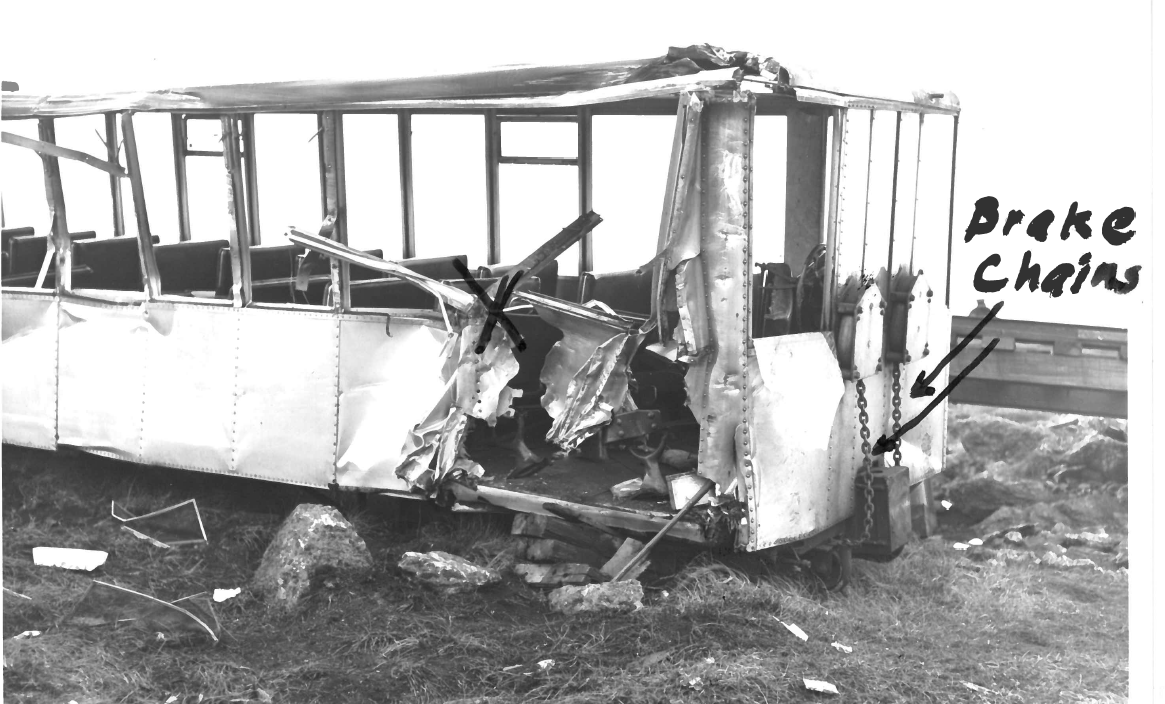 He says what followed was chaos. "All sharp metal is what I saw. People all on top of me….blood-curdling screams."More than 80 people were riding on that train. "It just looked like everybody was hurt," Bert remembered.The scene was a scramble of bodies - stuck 3/4 mile from the summit.Bert found his older sister Debbie. "We were both looking for our mom and dad," he said. "When I found my parents up on the mountain, my dad had shards of glass sticking out of his face."Everyone in the Croteau family survived - but not everyone on the train.Eight people died, including three children.• James Davies, Age 7
• Mary Frank, Age 38
• Monica Gross, Age 2
• Beverly Ann Richmond, Age 15
• Charles Usher, Age 54
• Esther Usher, Age 54
• Kent Woodward, Age 9
• Shirley Zoray, Age 22It took rescue crews four hours to get all the victims down the mountain. Bert said, "it was just flashing red and white lights everywhere."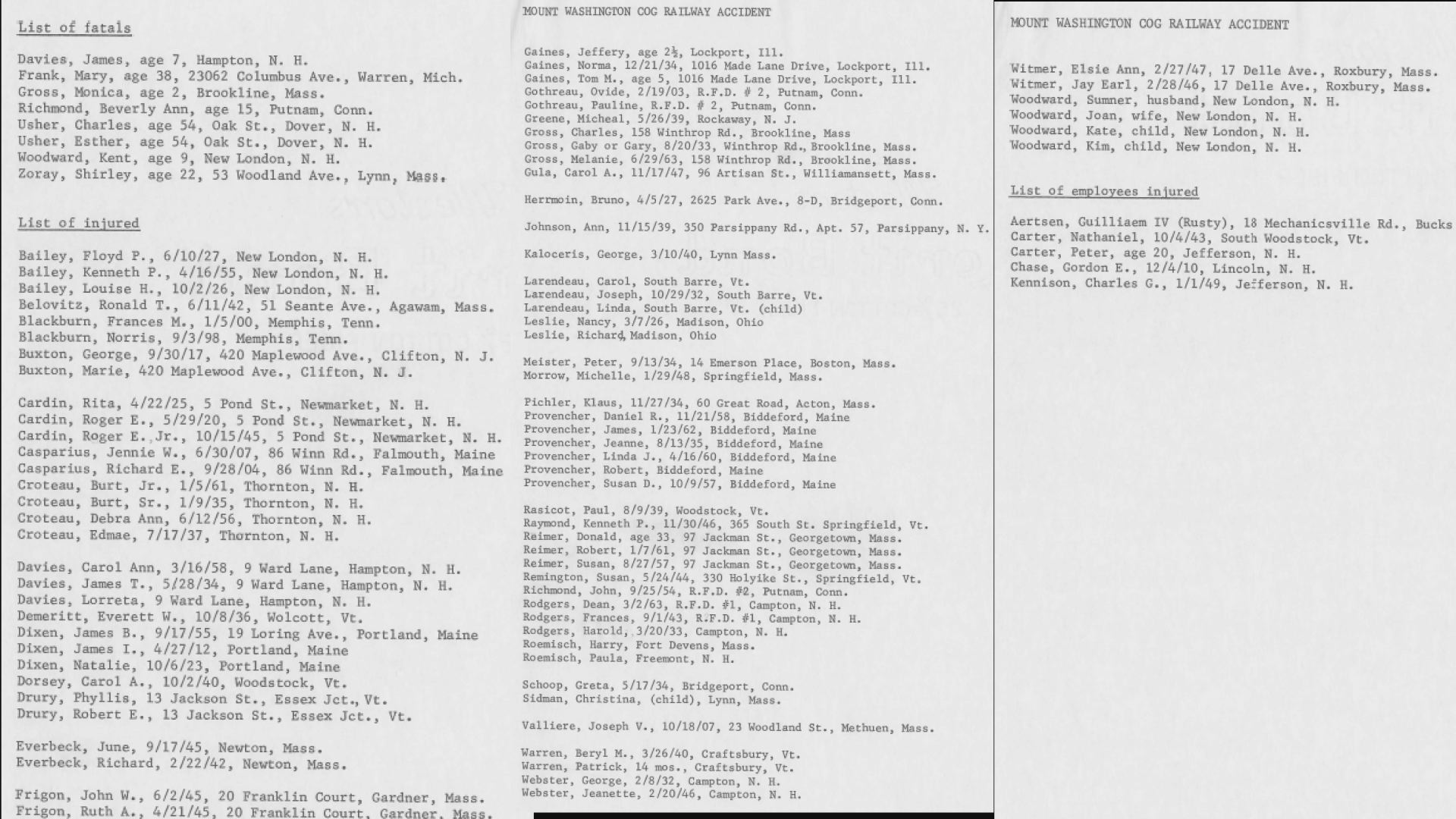 List of all victims, including injuriesThough it happened 50 years ago - the accident lives in the back of Bert's mind. "I had a lot of nightmares for months and months. Even over the years, I've had nightmares of falling," he said.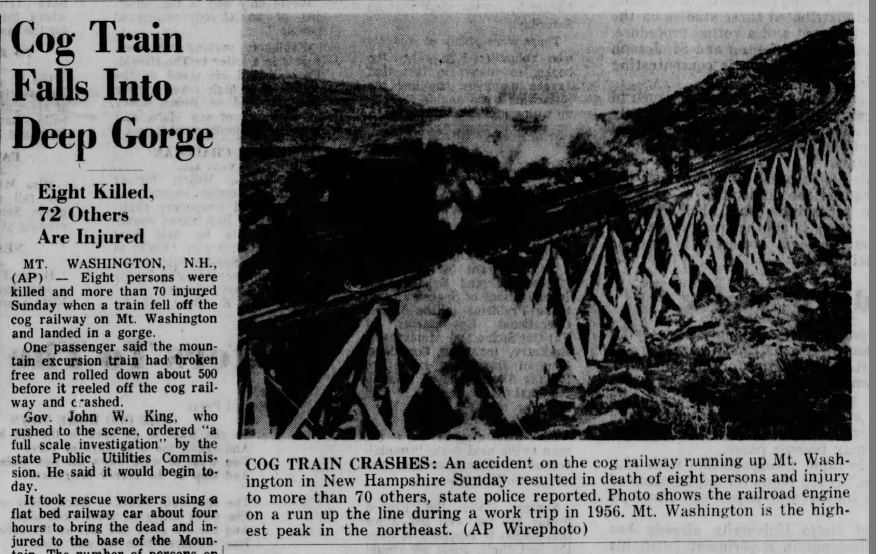 At one point, a psychiatrist diagnosed him with PTSD from the accident. "I get on a train, I think about it," he said. "I get on the subway, I think about it…it will never go away."Why did the train crash? Could it have been avoided? Is it safe to ride the Cog now? These are all questions you may want answered.