ROCKPORT, Maine (NEWS CENTER) -- The Rockport Fire Department spent three and a half hours at a crash scene after a driver severed a pole with their car.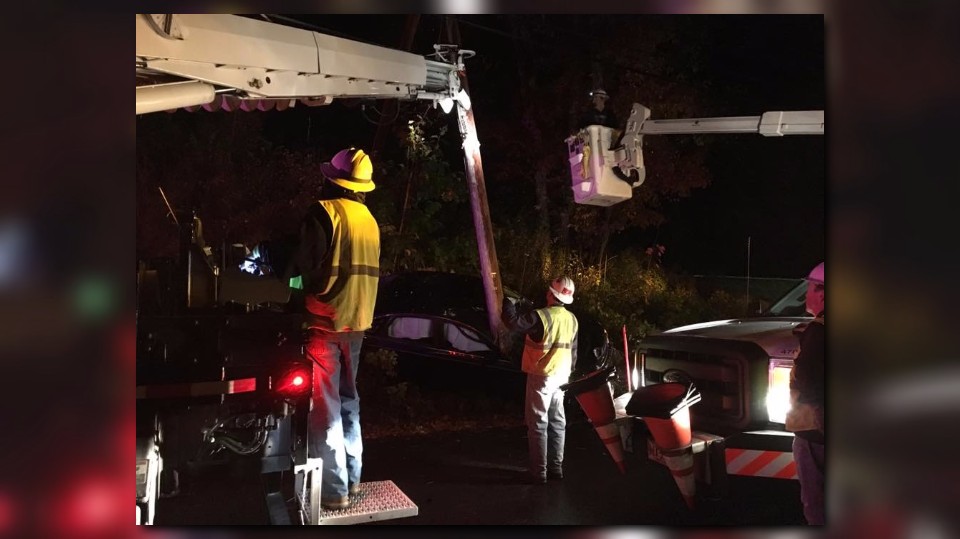 According to Rockport Fire Chief Jason Peasley, the car crashed into the pole around 2:30 a.m. The car ended up sitting three feet on top of the severed pole. The pressure of the pole and the wires made it extra difficult to remove the car.
The fire department had to wait for a big enough boom truck to remove the car.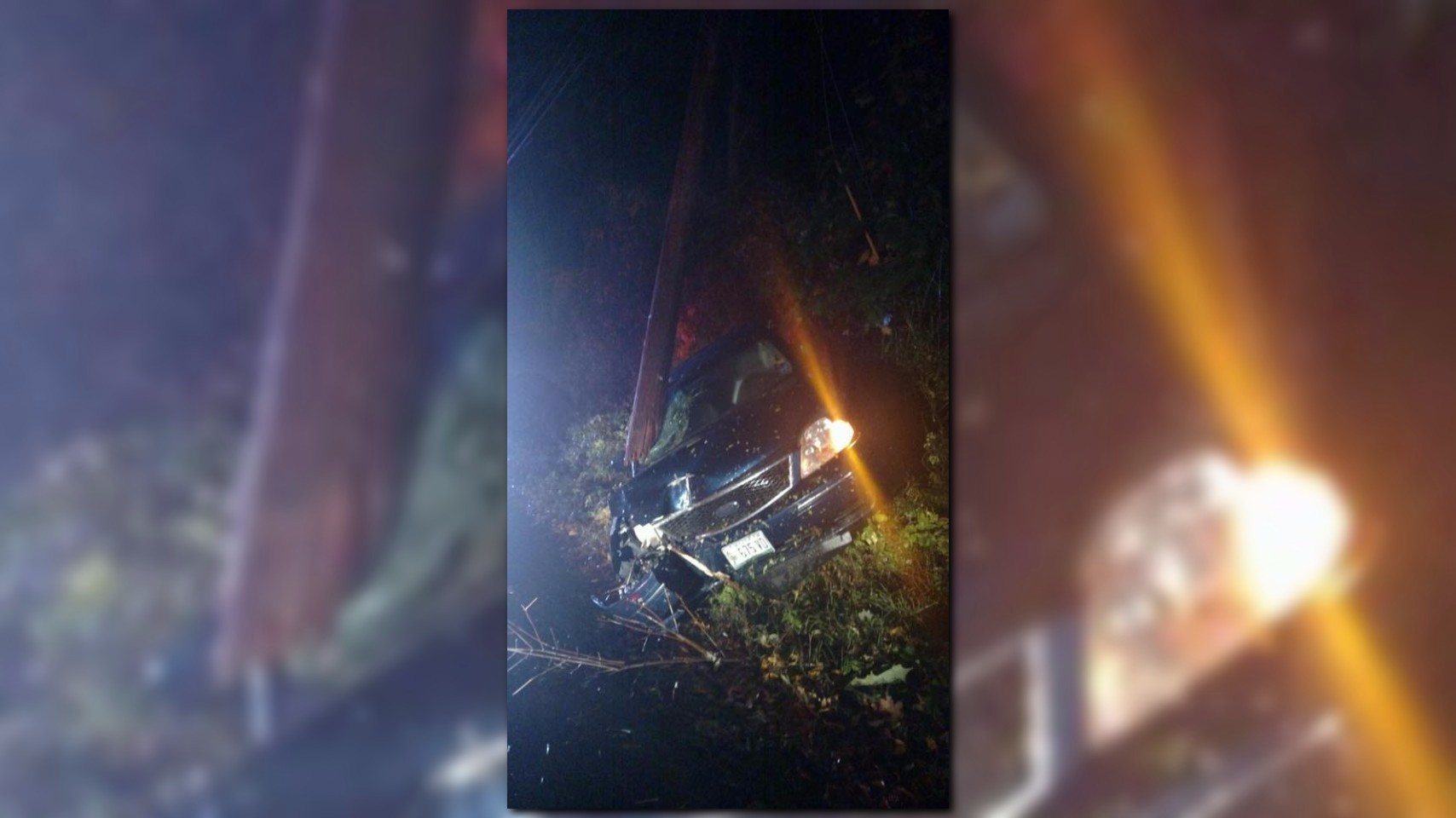 The driver was uninjured. No other information about the driver was immediately available.