BRUNSWICK, Maine (NEWS CENTER) -- A man clearly photographed by a security camera is accused by police of robbing a bank in Brunswick.
An alarm sounded at 9:08 a.m. on Wednesday signaling a robbery at the TD Bank branch at 10 Tibbetts Drive. Before officers arrived, the robber had already gotten cash from a teller and left. Police said no weapon was shown during the robbery, and no one was hurt.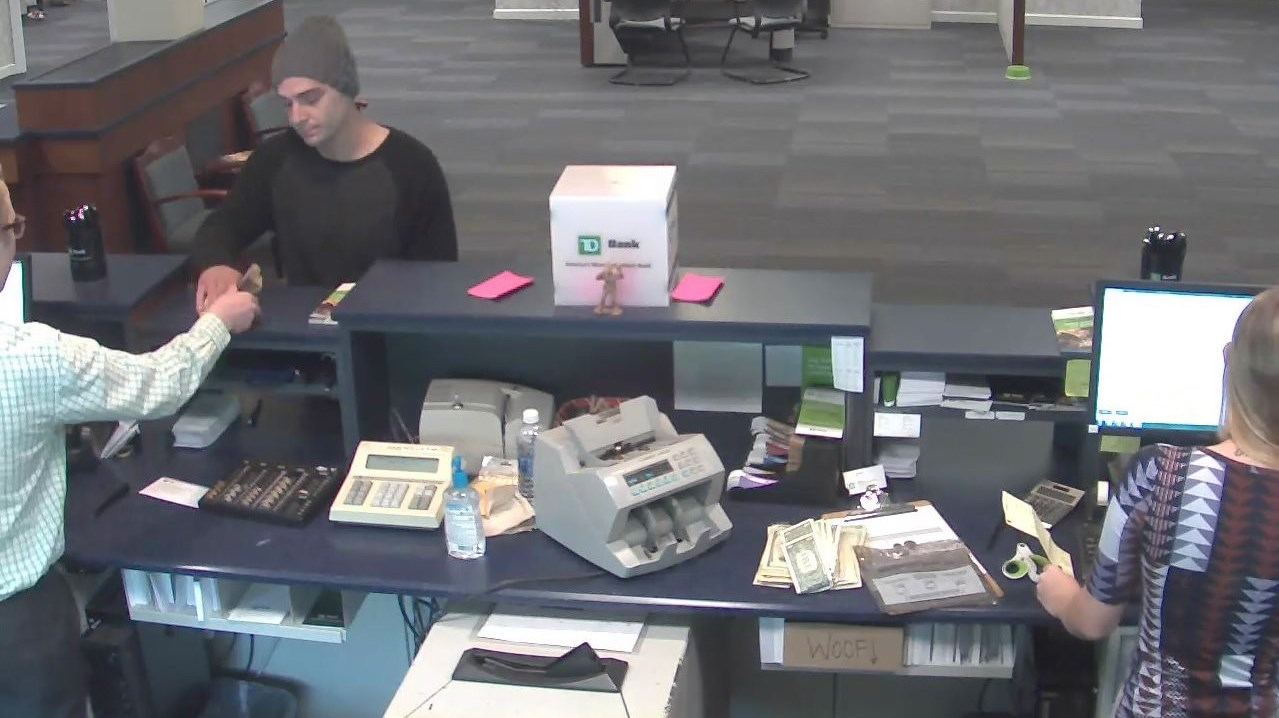 Police described the robber as a white male, weighing about 160-180 lbs., and standing about 6'1" tall. He was wearing a long-sleeve, black and gray baseball shirt, blue jeans and a gray knit cap. If you see him, police said do not make contact.
Anyone with information about the case can contact police at (207) 725-5521.