BRISTOL, Maine (NEWS CENTER) - The Lincoln County Sheriff's Department has asked our sister station in Denver, Colorado to rerun a mugshot of a Bristol, Maine woman they say is on the run after embezzling tens of thousands of dollars from a Maine business.
Siarra Kear has been arrested and released on bail twice in Colorado - and now authorities can't find her.
The back story might surprise you, though. People in her home town of Bristol, Maine say Siarra Kear was sweet, giving, and loved by everyone in town - and that this crime is the last thing they expected.
"Dee's Vareity" is a quintessential Maine diner, where fishermen and other workers have come for lunch and a quick drink for 22 years – and where everyone knows everyone.
That's where now 23-year-old Siarra Kear worked for over 8 years. Her mother worked there as well. "We all had her on a pedestal," said store owner Patti Dee. "She just was our little girl." Patti loved Siarra like her own daughter. She says she even had her in her will, and planned on leaving her store to Siarra.
When Patti's husband Teddy died suddenly on New Years' Day 2016 - she took time to grieve, and left the books to Siarra.
"I never double checked her," she said. "That was my own stupidity, but I trusted her. And anybody who knows me knows I'm a very trusting person."
Almost a year later, Patti says things started to get suspicious. "A lot of people don't believe in this, but I do," she said. "My husband started coming to me in my dreams. Show me time cards, bank statements…he was looking out for us."
She made a shocking discovery.
The key to her safe was missing, and with it - thousands of dollars.
Police say over the course of a year or so, Siarra - just 23 years old - embezzled over $50,000 from Dee's Vareity, by writing herself checks.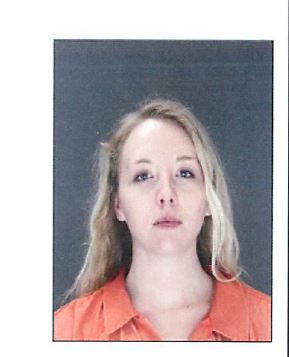 Both Patti, and her regular customers were shocked. Many of them told NEWS CENTER that Siarra is the last person they would expect to commit a crime. They say she was loving, and the life of the place.
When Patti realized what was going on, she tried to confront Siarra. "I think in all honesty, she knew that I had figured out what was going on. And I never saw her again," she said.
The business was going to be paid off by January. But instead, Patti had to take out another loan and borrow money from her personal savings. "[The business is] going to survive," she said. "I will survive."
Police believe Siarra is on the run in Colorado, with warrants out for her arrest for felony theft and forgery.
Patti says it's not about the money anymore - but about saving Siarra's life, and overcoming this yearlong nightmare. "Money… You can make money every day," she said. "But what I trusted and loved and her… It hurts. I guess that's all I can say. It hurts."