The warmest October on record is far in the rear view mirror at this point.
A few areas saw their first snowflakes last week, but much of the rest of the state saw the first measurable snow of the season Monday.

Monday afternoon radar, showing snowflakes in much of central and southern Maine.
A solid coating up to an inch or two of wet snow is possible in the higher terrain from central New Hampshire into western Maine.
Closer to the coast, temperatures near or just above freezing will limit accumulation to grassy surfaces and tree limbs.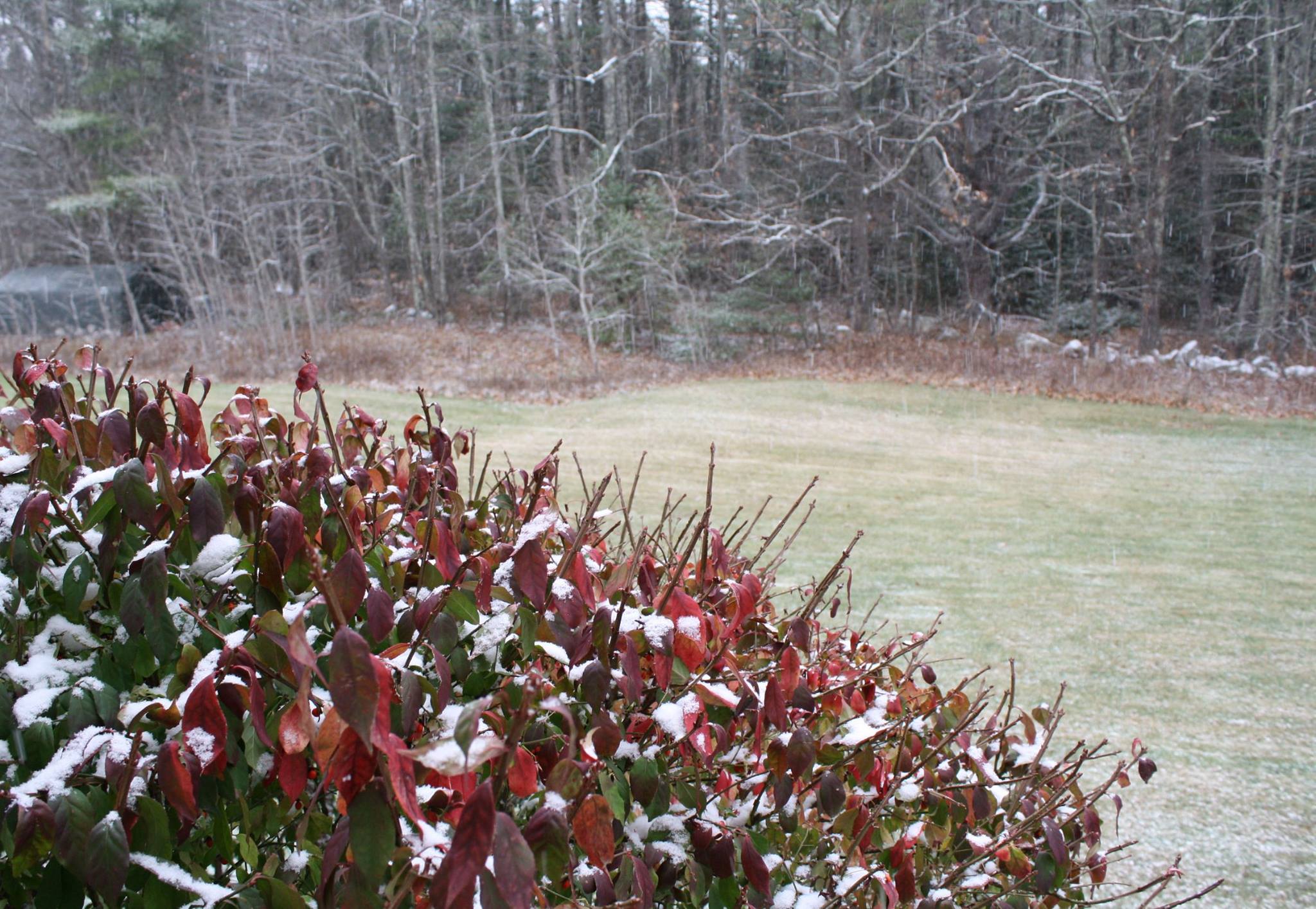 Light coating of snow in Gray, courtesy Darren Castonguay.
Some spots may ice up this evening, as temperatures fall below freezing. Watch for spotty areas of black ice overnight into Tuesday morning.
The first snow typically falls in mid-November. On average, the first measurable snow happens on November 18 in Bangor and November 19 in Portland.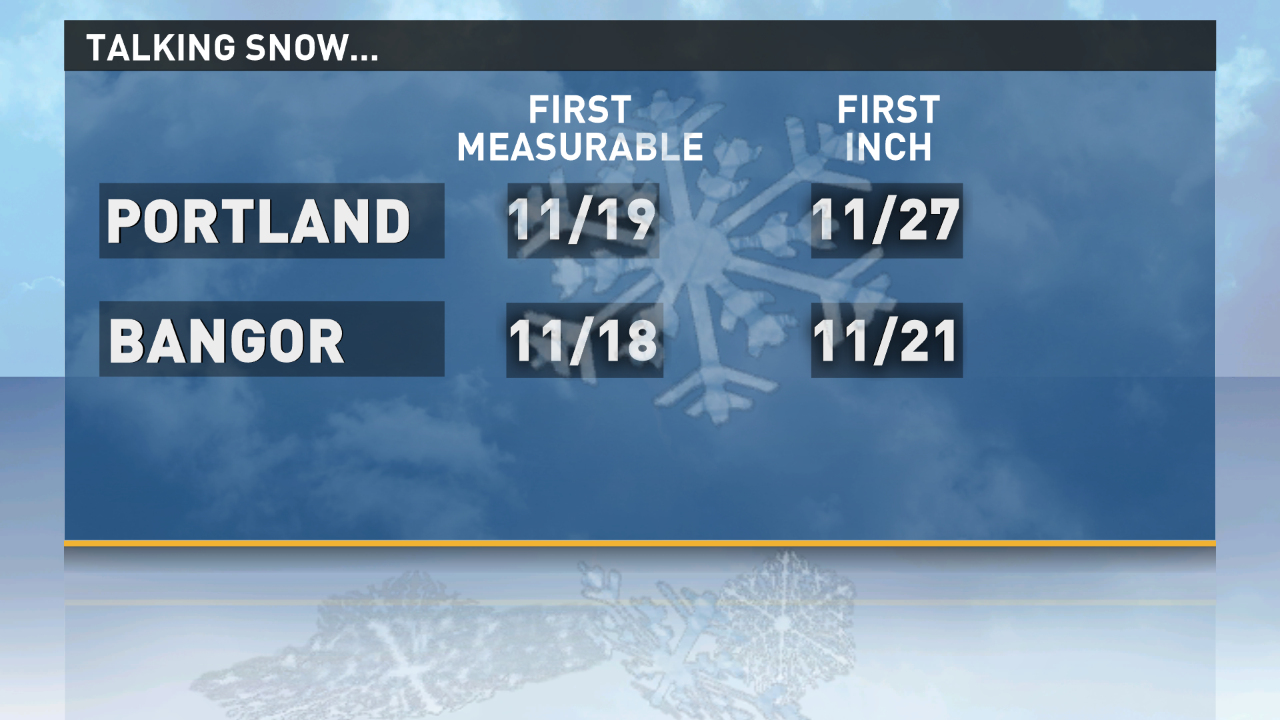 As recently as 2014, Portland saw over 10 inches of snow in the month of November. In that same month, Bangor nearly 26 inches of snow fell in Bangor!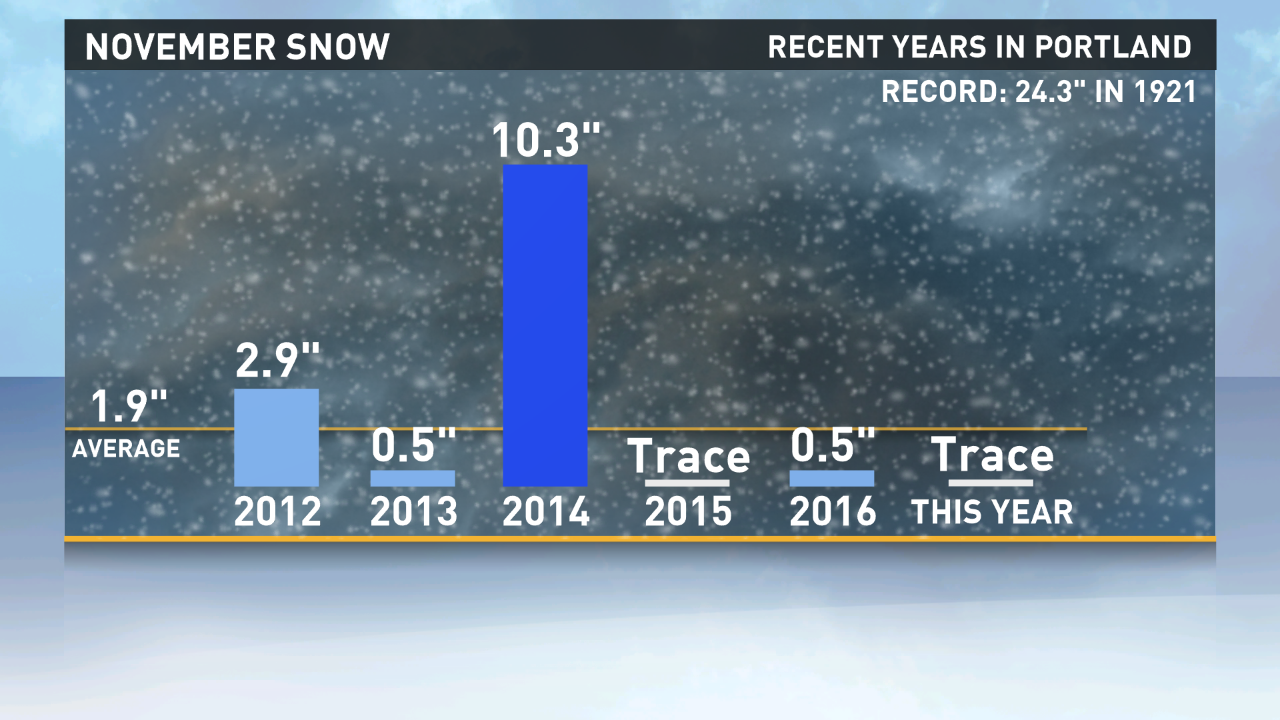 The average November drops about two inches in both Portland and Bangor.
Going forward, the weather pattern looks active, and rain/snow lines will become a more regular feature in our forecasts. Stay tuned!