Maine (NEWS CENTER) — The remains of a 26-year-old Marine from Bethel killed in an Aug. 5 Osprey crash off Australia, were escorted home on Thursday night.
First responders waited on overpasses along the Turnpike route to Gray, saluting the fallen hero as he and his family passed.
Capt. Benjamin Cross was led home by State Police, fellow Marines, and the Patriot Guard Riders.
► RELATED: 'He Was Everyone's Rock': Family Mourns Maine Marine Killed in Australia
The bodies of Capt. Cross, 21-year-old Cpl. Nathaniel Ordway of Kansas and 19-year-old Lance Cpl. Ruben Velasco of California were recovered from a crashed aircraft and will now return to their families.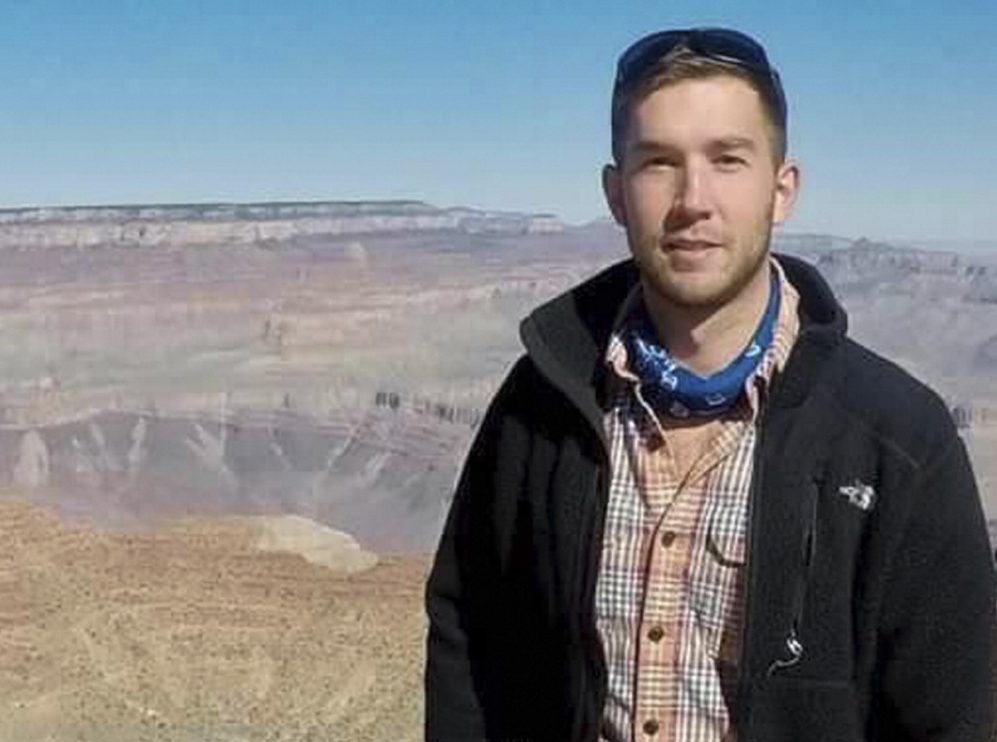 Capt. Cross had been stationed on the Japanese island of Okinawa for the past year and had been training in Australia for three months.
His parents Valerie and Robert Cross and older brother Ryan Cross told NECN the Marine was living his dream, flying aircraft and serving in the military.
► RELATED: Remains of Maine Marine, 2 others killed in Aug. 5 Osprey crash recovered
"He was really happy and felt like he finally made it," said Robert.
Cross, who was a first lieutenant at the time of the crash, was posthumously promoted to captain.
After a brief ceremony at Logan Airport, the flag-draped casket was transferred to a hearse, then escorted to Maine.
A memorial service will be held on Saturday at Telstar Regional High School.