BRUNSWICK, Maine ( NEWS CENTER) -- The Navy Blue Angels even park in formation as they prepare for the big weekend air show at Brunswick Landing.
A handful of planes and pilots are the most visible part of the operation, but the full team includes 130 members responsible for such work as mechanics, logistics and public affairs. NEWS CENTER talked with a couple of them who said they were inspired to join the Navy after watching the Blue Angels perform as kids.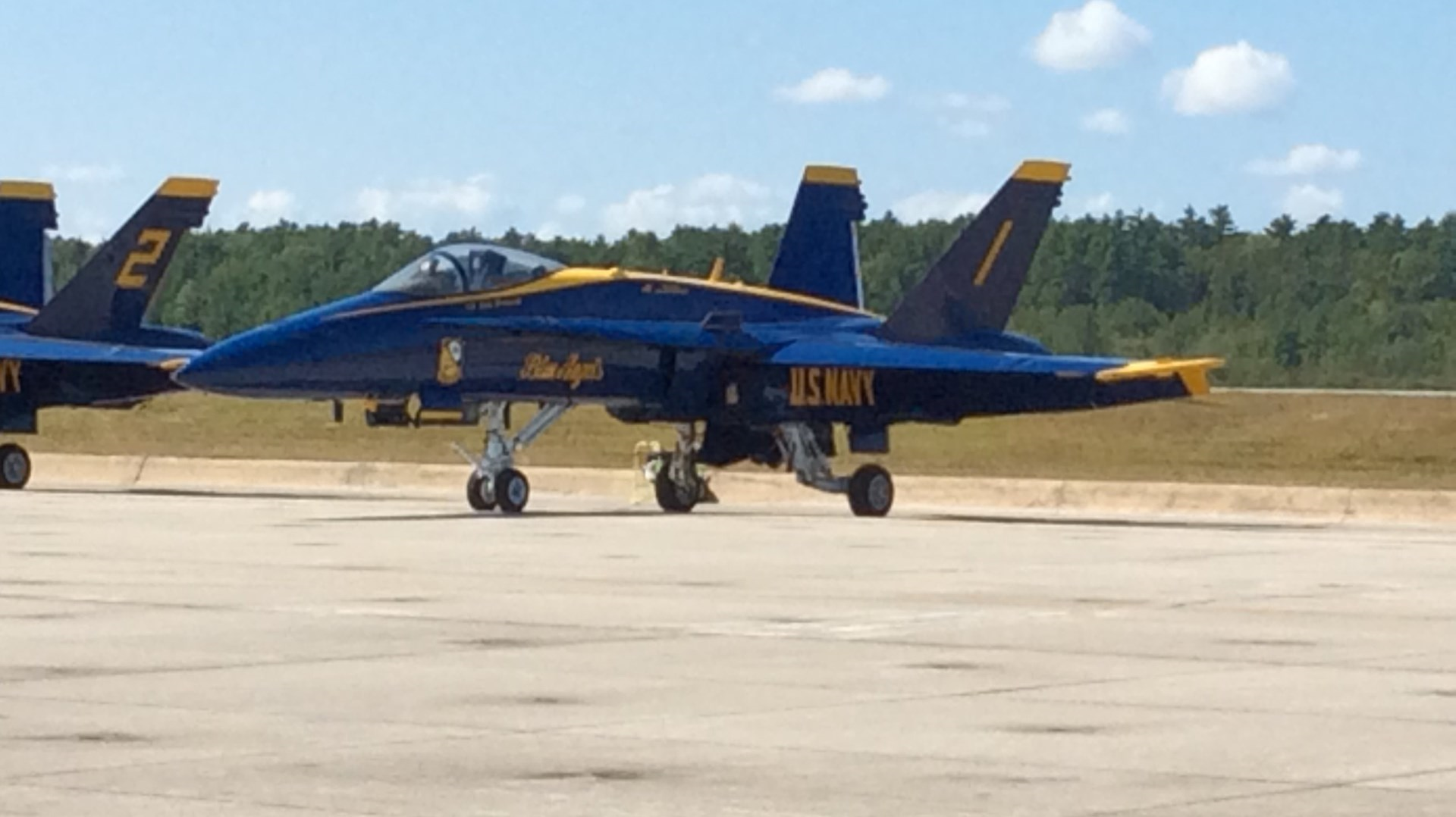 In addition to their role as performers and ambassadors for the Navy, all the pilots and many in the ground crew have spent time deployed overseas in war zones.
The Blue Angels' schedule in Brunswick includes a practice flight Thursday afternoon, a full rehearsal of their show on Friday, then performances on Saturday and Sunday.