HIRAM, Maine (NEWS CENTER) — A woman in Hiram captured video Friday of a young male bear coming up short while attempting to reach for feeders in her backyard.
Debra Bettencourt, who lives on Durgintown Road, said it's the second time he's visited. The first time he climbed the family's shed roof.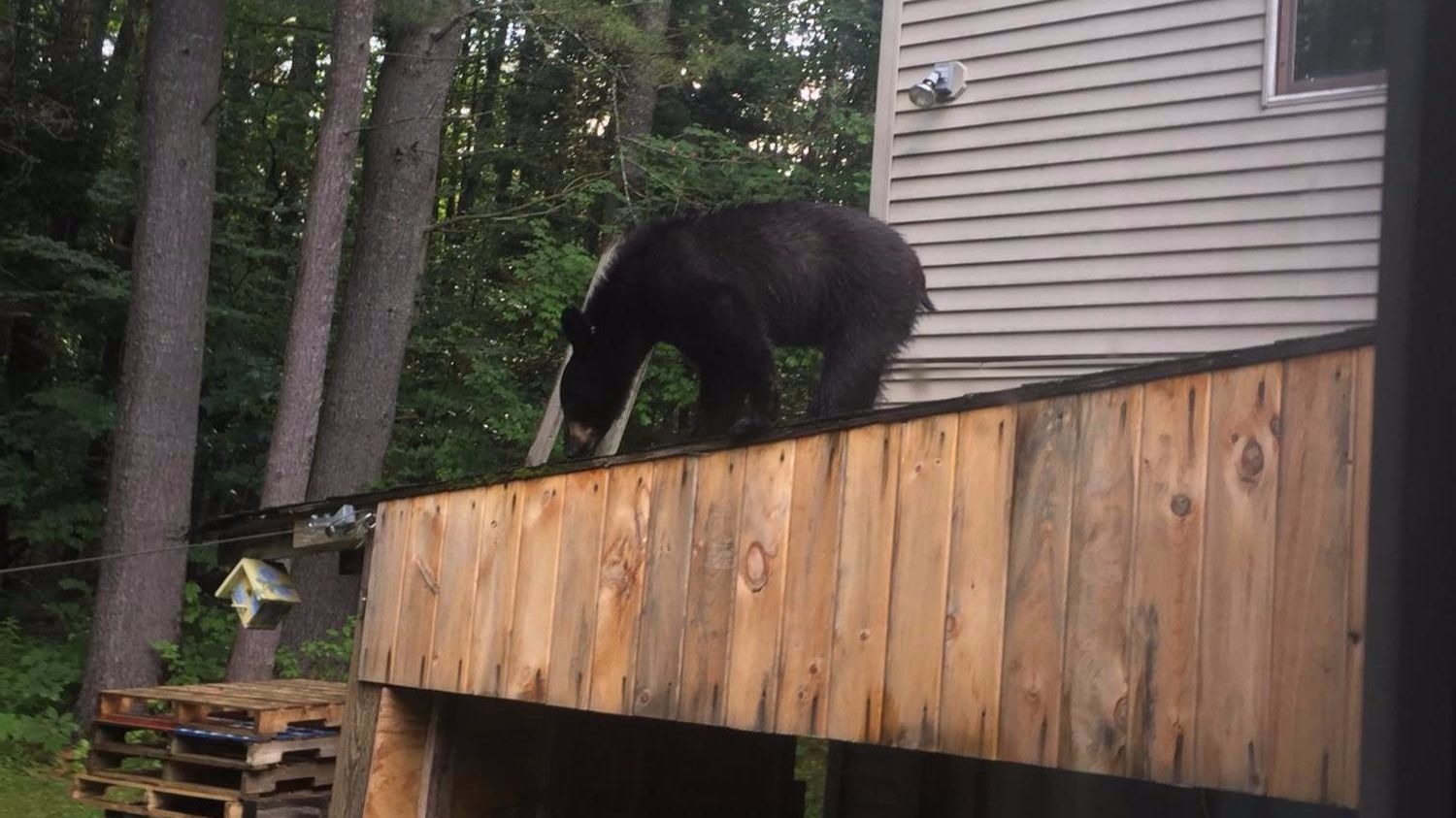 Bettencourt said it's happened both times during the daytime.
Maine's Department of Inland Fisheries & Wildlife advise homeowners to take the following precautions to prevent conflicts with black bears each spring (April 1 to Oct. 1):
Bring in your bird feeders, rake up and dispose of any seed left on the ground, and store unused seed inside. If you want to continue to feed birds in the spring and summer consider using an electrified mat.
Bring trash to the curb on the morning of trash pickup or use a certified bear resistant container.
Keep dumpster lids closed and do not allow dumpster to overflow. In areas experiencing bear problems consider storing dumpsters in a secure building or behind electric fencing.
Clean your grills and empty the grease cup after each use. Do not discard grease on the ground. Burn-off any food residue, clean blood and grease dripping, and discard food wrappers.