BATH, Maine (NEWS CENTER) — Horns honked and drivers gave the thumbs-up to Maine DOT and construction workers on Wednesday as the Route 1 viaduct reopened to traffic after a more than a six-month closure.
The viaduct is a bridge that carries the busy highway – the primary transportation artery for midcoast Maine – over a series of streets and intersections in Bath, including the entrance to Bath Iron Works.
The MDOT wanted the original, 58-year-old viaduct replaced, but wanted to make sure the new bridge was open before Memorial Day, the start of the busy summer traffic season. Contractor Reed & Reed closed the road and began demolition in mid-October, and opened the new viaduct to traffic 25 days ahead of schedule.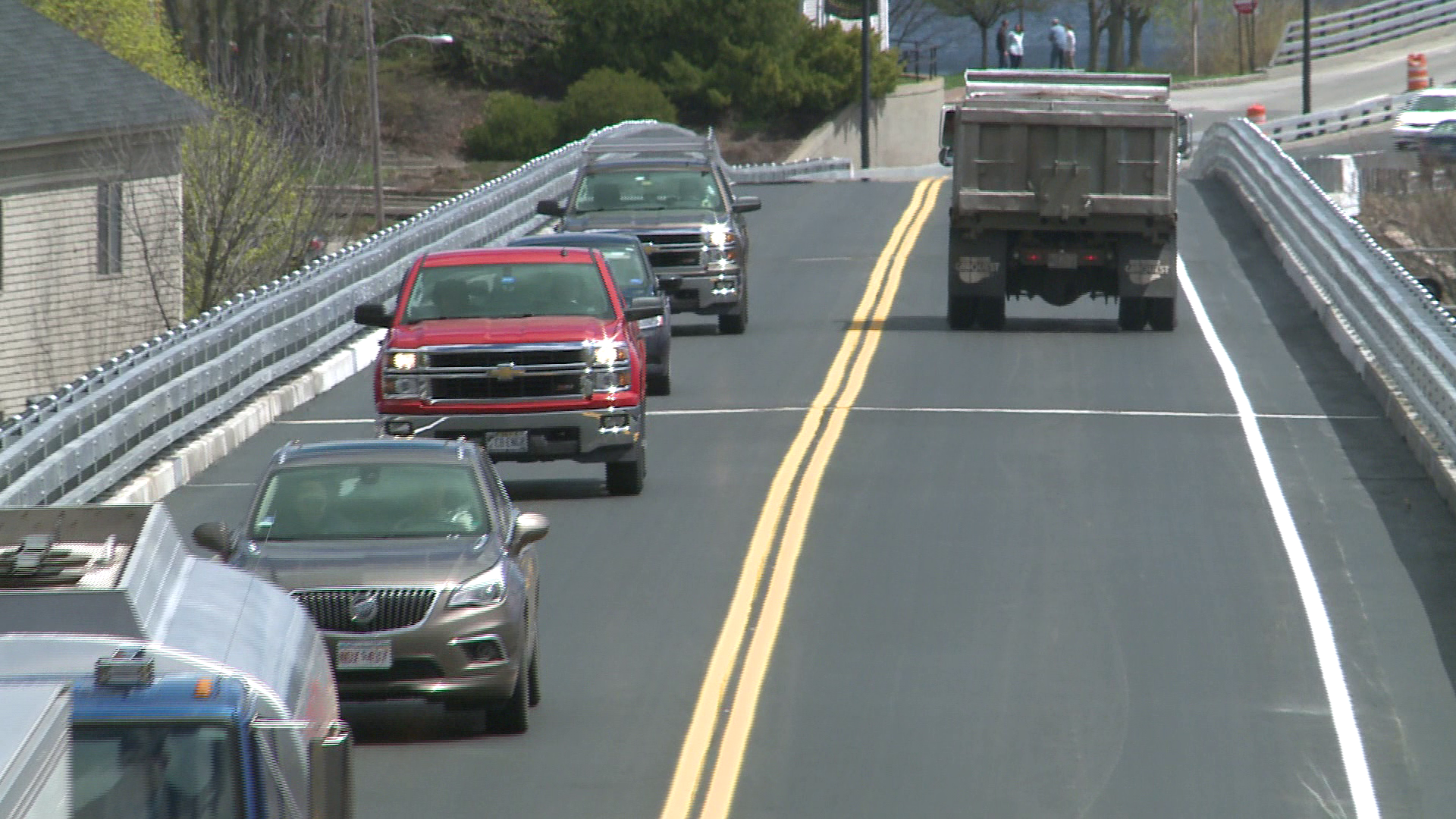 "We believe it's met and exceeded all our expectations in that the bridge is going to be a long lasting, durable structure, built very well," said MDOT bridge manager Wayne Frankhauser.
The MDOT says the contract for the project is $14 million. But Reed & Reed will also receive a significant bonus for opening the viaduct early, amounting to $20,000 per day saved. A company manager said some of that money will account for extra costs required to complete the road early.
However, the full project is not finished. Reed & Reed superintendent Tom Reed told NEWS CENTER they still need to rebuild the streets and sidewalks under the new viaduct, adding landscaping and other features. That work is scheduled to be completed by mid-July.