NEWPORT, Maine (NEWS CENTER) -- A huge load of heroin is just what drug agents expected to find as they searched the car of a Newburgh woman they'd been investigating for months.
Agents from the Maine Drug Enforcement Agency arrested 30-year-old Shailene Chapman on Thursday night. She was driving a rental car along Interstate 95 in Newport when agents stopped her.
A police dog searched the car and turned up half a pound of heroin. The MDEA said the package represents 2,000 doses with a street value estimated at $42,000.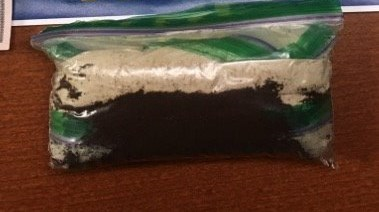 Drug agents had been building a case against Chapman for months as a major distributor of heroin to Penobscot and Hancock Counties. She is accused of fetching the drugs to sell in Maine from out-of-state suppliers. On the night she was arrested, drug agents said she was on her way back with her latest shipment from New York State.
Chapman is charged with aggravated drug trafficking. She was sent to Penobscot County Jail with bail set at $10,000. Drug agents said more arrests are likely as they continue their investigation of the heroin supply chain.