LEWISTON, Maine (NEWS CENTER) — Two 9-year-old twin sisters from Massachusetts are safe after police say they were snatched away from their school bus stop and taken to Maine, where their mother and her boyfriend were arrested.
Fourth graders Je t'aime and Dasia Valentine were dropped off by a school bus near their Plymouth home around 4 p.m., but their father, Richard, did not find them at their meeting spot.
"I was scared," Richard Valentine said. "They weren't where I normally pick them up from."
Valentine normally picks the girls up from a supermarket after they get off the bus. But this time, police say, surveillance footage shows a man putting them in a car.
"It doesn't appear they were harmed in any way, but it does appear they were forcibly taken," said Plymouth Police Chief Michael Botieri.
The investigation led police to Lewiston, Maine, where the girls were taken to the home of their 35-year-old mother, Chereese Ford, who does not have custody of them. Ford and her 38-year-old boyfriend, Craig Beaudoin, were arrested at their home on 55 Charles Street around 9:20 p.m. Wednesday, November 8.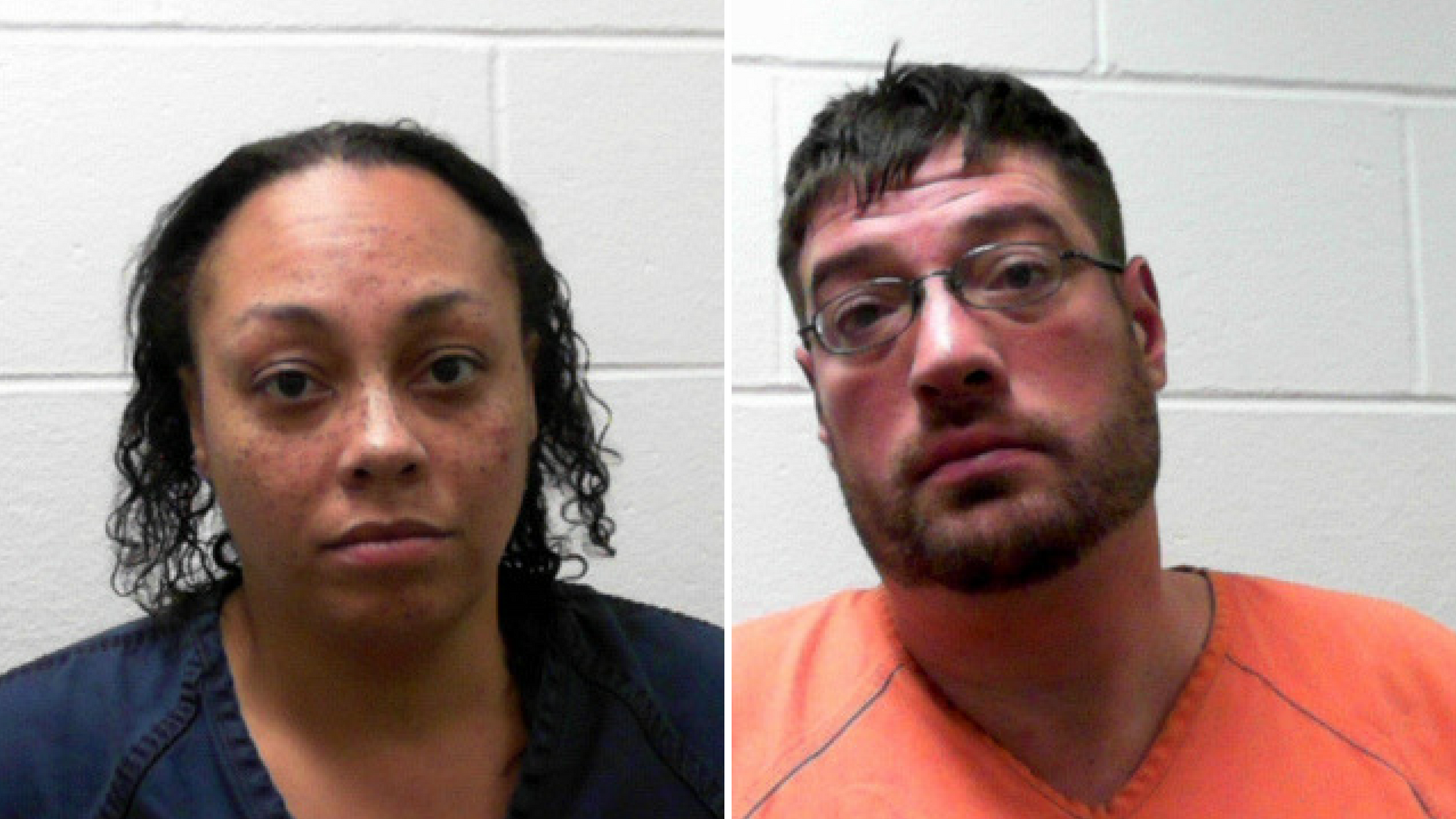 They are being held at the Androscoggin County Jail, charged as fugitives from justice for taking the twin girls from Massachusetts.
"I know that my children were sitting there scared," Valentine said.
Wednesday night, speaking exclusively to NBC Boston, Valentine could not wait for his daughters to come home.
"They're going to get a big hug and kiss from daddy," Valentine said. "They're going to get a big hug and kiss and I'm going to show them that they're safe."