SKOWHEGAN. Maine (NEWS CENTER) — The State Fire Marshal's Office is charging a 15-year-old from Skowhegan in connection with four car fires.
Those car fires happened early Monday, June 12 morning in Skowhegan.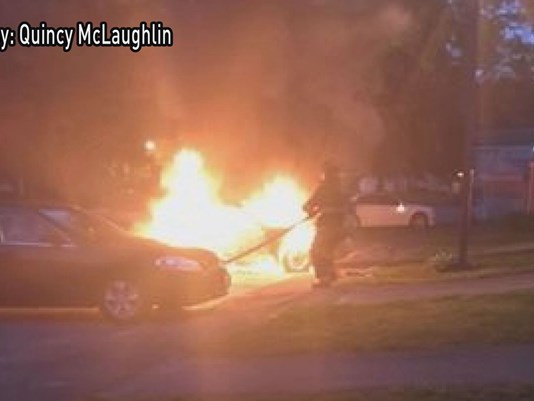 The boy was arrested at his home by Fire Marshals and Skowhegan Police Tuesday afternoon. The teen is charged with one count of arson and burglary and is expected in Skowhegan court on Wednesday.
The boy is being held at the Mountain View Youth Development Center in Charleston. The four fires were set around 4:00 a.m. Monday to vehicles in the Family Circle housing complex and on West Front Street.
Two of the vehicles were destroyed and the two others were badly damaged.
Investigators say the fires were set by lighting combustible materials inside the four vehicles.
During a search of the boy's home, a set of keys to one of the vehicles were found under the boy's pillow.
RELATED ARTICLE: Skowhegan vehicles torched, officials investigating arson