YARMOUTH, Maine (NEWS CENTER) — The last time we saw August Murphy of Yarmouth she was fighting for her life. The 36-year-old was trying to raise a quarter of a million dollars for a double lung transplant.
Murphy has cystic fibrosis, a genetic condition that leaves the lungs and pancreas unable to fully function.
Last year Murphy moved to Arizona, hoping a drier climate would improve her breathing, only to end up in a life or death situation.
August's lung function was about 13 percent when she got a new set of lungs. The transplant will not cure the disease because the gene that causes it still remains in her body. But she is incredibly hopeful about her chances of living a healthy life for the first time.
Murphy spent countless hours at Maine Medical Center, and NEWS CENTER was there to capture her first time back at the hospital not checking in as a "patient."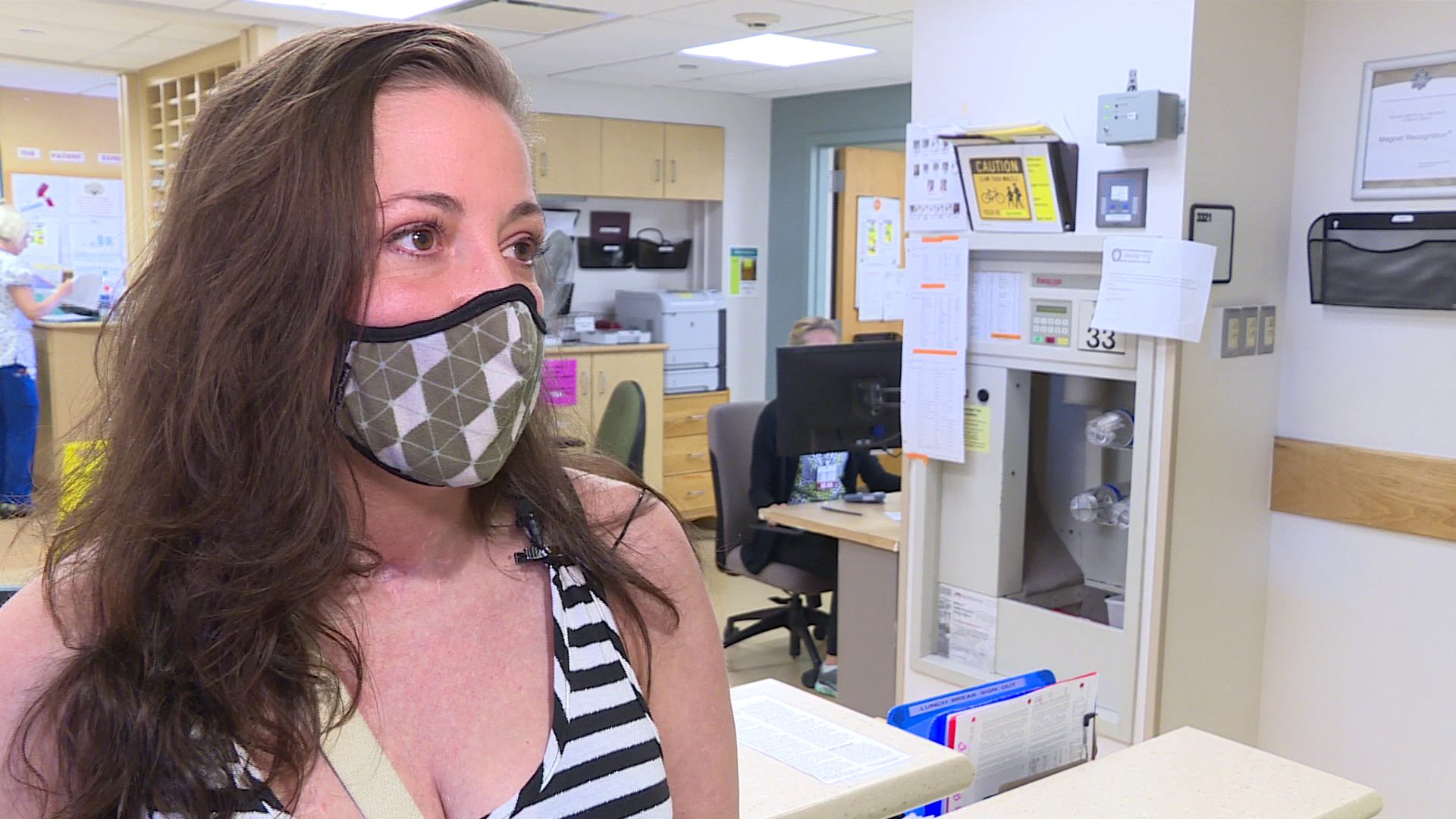 An incredible homecoming and a chance to thank the doctors and nurses who helped her battle symptoms of cystic fibrosis.
Over the years, infections and bouts of pneumonia left her lung function in a steady decline.
"This was part of my life for a very long time," Murphy said. "I am not the sick CF girl anymore."
After spending several years trying to raise money for a new set of lungs she made the move to Arizona. Her condition worsened and she ended up in the hospital fighting for her life, but first in line for a double lung transplant.
Murphy spent six weeks in the hospital followed by months of therapy. She learned how to talk and walk again and rebuild her muscles in her chest. She is on a host of anti-rejection drugs.
But there so many firsts, like floating in a pool for the first time.
There is a fundraiser scheduled for 7 p.m. Saturday at the Gold Room in Portland to help Murphy with medical expenses.
If you would like more information on organ donation you can go to www.donateforlife.net.