(NEWS CENTER) -- Read Across America Day has no shortage of eager participants in the home state of Henry Wadsworth Longfellow and Stephen King.
Another celebrated author was the inspiration behind the campaign. March 2 is the birthday of Theodor Geisel who wrote under the pen name of Dr. Seuss. The National Education Association began celebrating his birthday in 1998 by encouraging everyone across the country to set aside time to read a book.
NEWS CENTER's many devoted readers are happy for the excuse to share their love of books with children in Maine. Caroline Cornish accepted invitations to read to classes at Ocean Ave. School in Portland and Frank I. Brown School in South Portland.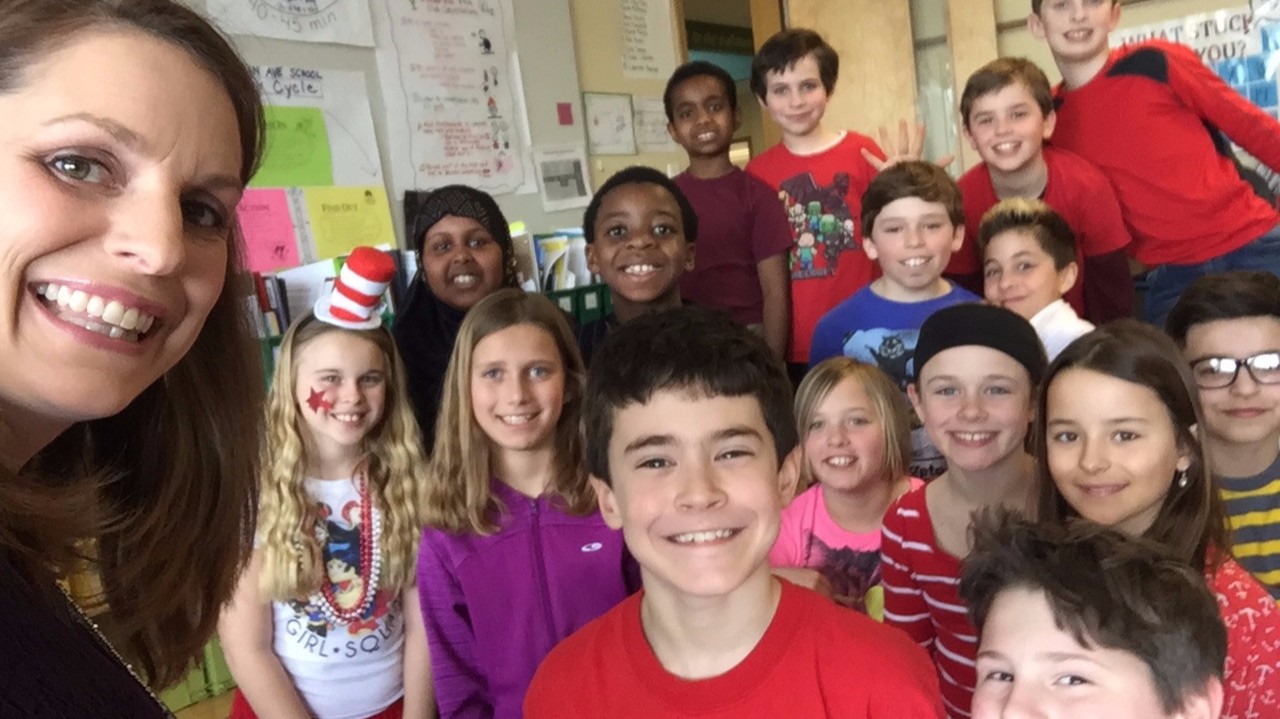 Even in private moments, reading is a favorite pastime at NEWS CENTER. Here is a list of the books that some of our personalities are reading:
KATIE BAVOSO - Settle for More by Megyn Kelly
ROB CALDWELL - Barbarian Days: A Surfing Life by William Finnegan
PAT CALLAGHAN - The War for Late Night by Bill Carter
DON CARRIGAN - The Road to Little Dribbling by Bill Bryson
CAROLINE CORNISH - Alexander Hamilton by Ron Chernow
KELSEY FABIAN - Settle for More by Megyn Kelly
CHRIS FACCHINI - 11/22/63 by Stephen King
JESS GAGNE - Moonwalking with Einstein by Joshua Foer
BILL GREEN - Once an Eagle by Anton Myrer
AMANDA HILL - The Tale of the Dueling Neurosurgeons by Sam Kean
VIVIEN LEIGH - Cutting for Stone by Abraham Verghese
JOHNNY MEHLER - The Four Agreements by Don Miguel Ruiz
LEE NELSON - The Stranger in the Woods by Michael Finkel
SHAWNA NEWCOMB - The Holy Bible
KRISTINA REX - Small Great Things by Jodi Picoult
CHRIS ROSE - The Stranger in the Woods by Michael Finkel
JUSTIN SHRAIR - The Solo Video Journalist by Matt Pearl
ADRIENNE STEIN - Settle for More by Megyn Kelly
CINDY WILLIAMS - The Happiness Project by Gretchen Rubin
DUSTIN WLODKOWSKI - Blink by Malcolm Gladwell
SAMANTHA YORK - And the Mountains Echoed by Khaled Hosseini